Leslie Jones Is Actually Worth More Than You'd Expect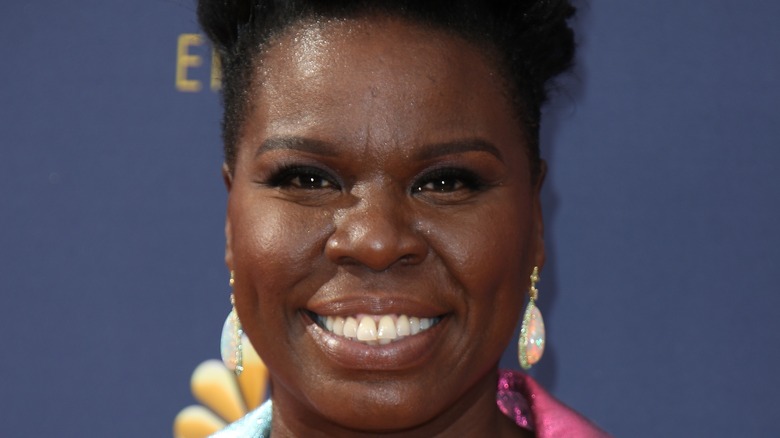 Dan Macmedan/Getty Images
Comedian Leslie Jones is one of the funniest women on television. Though she is widely known for her roles in television series and movies, Jones began her career in stand-up. The comic started in her line of work in college after a friend signed her up for a comedy contest held on campus (via Colorado State University Magazine). Naturally, Jones won and realized she wanted to pursue a career in comedy. 
"All of my friends were there, and I got up on stage and just killed it!" she said. "I remember every joke — I talked about my uncle, white people's issues, black people's issues. Everybody loved it. I felt like I had been doing it forever. The stage felt like home."
Following her time at Colorado State University, Jones started performing at comedy clubs around the country. While she did well on the comedy club circuit, it wasn't until she auditioned for "Saturday Night Live" in 2013 that her career really took off. Jones was first offered a position as a staff writer, but wanted to be a performer (via Observer). The comedian considered turning down the gig, but luckily for us, she joined the series and worked her way up to a cast member. Jones performed on the show for five hilarious years.
Leslie Jones' net worth has grown with her evolving career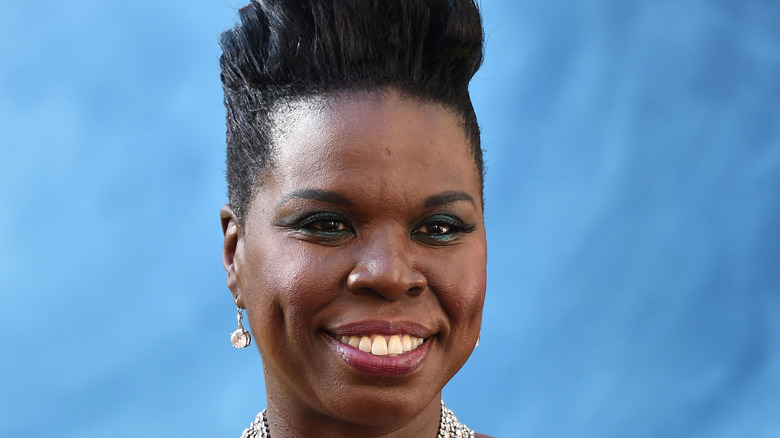 Shutterstock
In addition to starring in one of the most popular sketch comedy series in the United States, Leslie Jones has also starred in a number of films. Jones' first big role was in the 2016 remake of "Ghostbusters," and starred alongside "Saturday night Lives" cast mates Kristen Wiig and Kate McKinnon, as well as comedy legend Melissa McCarthy. The reboot grossed a worldwide total of about $230 million at the box office (via Game Zone). Though the film lost Sony a bit of money, it helped to raise Jones' profile in Hollywood. After leading "Ghostbusters," Jones lent her voice to the animated films "Sing" and "The Angry Birds Movie 2" and reunited with Kristen Wiig to play Scanlon in the comedy "Masterminds" (via IMBD).
Jones' most recent role, as of publication, was in Eddie Murphy's "Coming 2 America." The comedian played Mary Junson, the mother of the son Murphy's character never knew he had. In an interview with Entertainment Weekly, Jones said working on the film was "absolutely awesome." 
"To be involved in such an important celebration of Black culture and Black excellence with one of the greatest ensemble casts of all-time was an honor," she said. "There are plenty of nods to the original, but there's a huge emphasis on family and female empowerment in this film, which I love. And of course, it's hilarious!"
According to Celebrity Net Worth, Jones is currently worth $7 million dollars.