The Quarantine Habit Michelle Obama Had To Tell Her Daughters To Stop Doing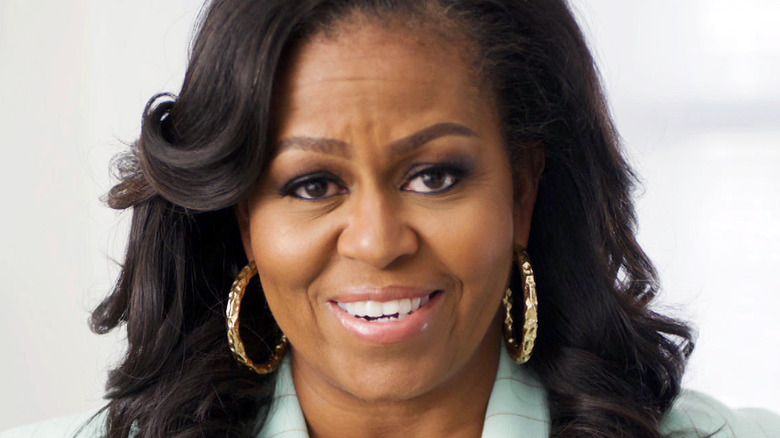 52nd Naacp Image Awards/bet/Getty Images
Michelle Obama might have recently launched a new cooking series on Netflix, "Waffles + Mochi," but that does not mean she wants her two daughters, Sasha Obama and Malia Obama, spending too much time in the kitchen — especially if that means her sugar intake will increase.
During an interview, Michelle opened up about her daughters' quarantine hobby, revealing that after the girls began cooking late at night, a habit Michelle ultimately nipped in the bud. "They were baking way too much at the beginning of quarantine, too many delicious pies," the former first lady revealed to People. "They were good at it! Good pie crust, good fillings." According to Michelle, Sasha and Malia became "midnight bakers," which became particularly problematic for her own diet.
"My kids were midnight bakers. So at 1 in the morning, you'd smell cinnamon buns baking. I had to tell them to stop because we can't have all those sweets," she explained, adding that, while former president Barack Obama admittedly loves pie, he is much more "disciplined" than the rest of the family. "We hate him," she joked.
Malia and Sasha Obama love experimenting with food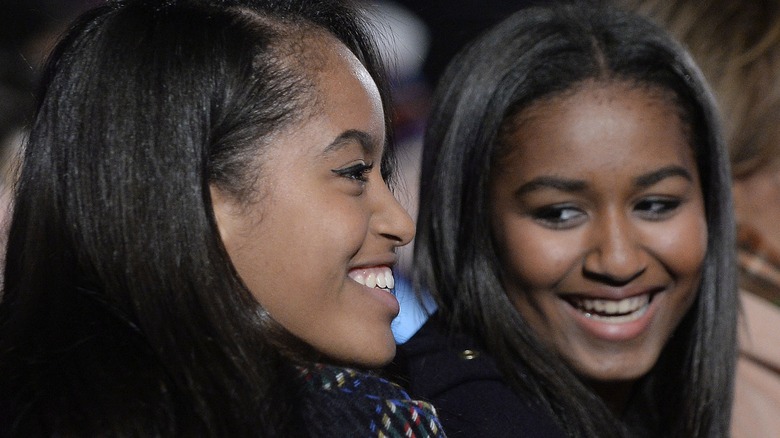 Pool/Getty Images
While both of the Obama girls were in college prior to the start of the coronavirus pandemic, they ultimately returned home and began remote learning, which freed up more time to cook and bake. 
"Now that [Malia and Sasha] are back, they are cooking more. My girls are very much into cooking, they love the freedom of being in the kitchen, they love creating, [and] they love experimenting," Michelle Obama shared with People. Looking back at the months she and the former president spent with their children in quarantine, Obama made it clear that she appreciated the unexpected quality time with her family.

"This time has allowed us to get some stolen moments back with our girls, who were supposed to have emptied out of my nest," she said. "I was celebrating that they were out building their lives and allowing me the emotional space to let them go. Well, they're back! It has been more enjoyable than either Barack or I could have imagined."