What Netflix's Becoming Revealed About Michelle Obama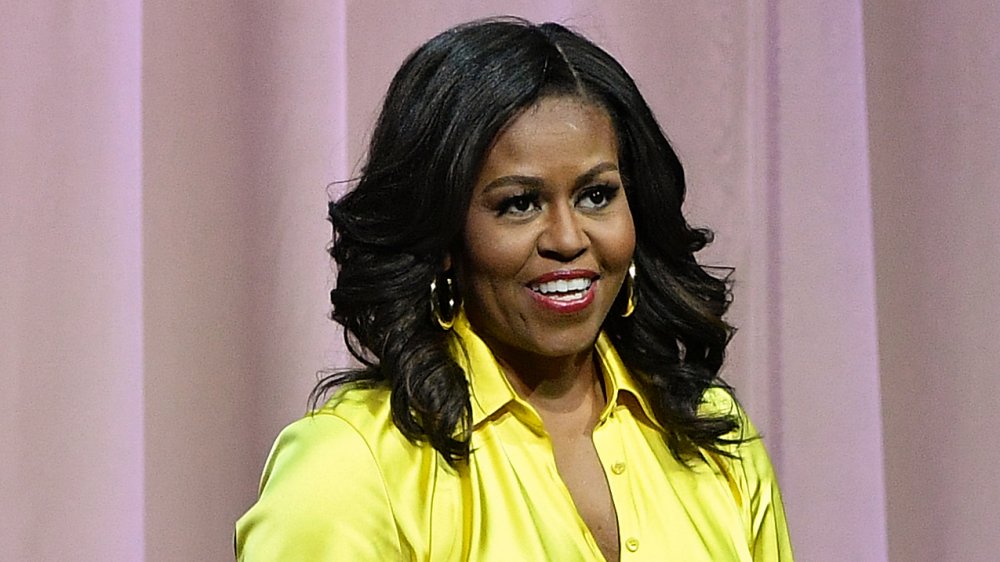 Dia Dipasupil/Getty Images
Michelle Obama's Netflix documentary, Becoming, is giving us a new glimpse into the former first lady's life. The documentary's title shares a name with her bestselling memoir and its companion journal, Becoming: A Guided Journal for Discovering Your Voice.
In the documentary, viewers are able to see Obama in her natural environment, interacting with her fans and her family, going on speaking engagements, and opening up about her life. In Becoming, Obama showed her vulnerability and revealed what it was like to be thrust into the public eye. "Every gesture you make, every blink of an eye is analyzed," she said of becoming an internationally recognized figure. "You have the world watching every move you make. Your life isn't yours anymore."
Obama has faced challenges her whole life, though. In the film, she shared the story of how she dreamed of going to Princeton, but was told by a high school counselor that she "was reaching too high." While she made it to the Ivy League school, she still had to deal with racism on campus. "One of my roommates moved out because her mother was horrified I was black," said Obama. "She felt her daughter was in danger."
Michelle Obama opened up about her relationship with Barack and life in the White House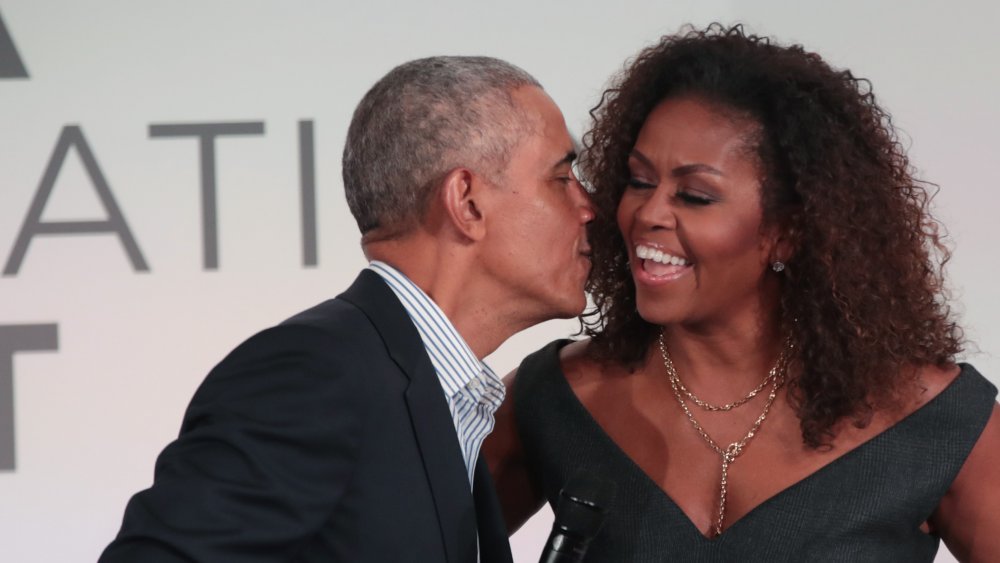 Scott Olson/Getty Images
In Becoming, Obama opened up about being the first black family in the White House. "I am the former first lady of the United States and also a descendant of slaves," she said. "It's important to keep that truth right there. My grandfather's grandmother was in bondage. People have been taught to believe in the ultimate inferiority of people because of the color of their skin."
She also opened up about the racism the Obamas faced, saying, "You hoped people were more ready for us than maybe what they were."
Obama also discussed her relationship with husband Barack, from their early courtship to their marriage. Obama revealed that, even early in their relationship, the former president inspired her and motivated her to work hard. "My relationship with Barack was all about our partnership," she said. "If I was going to have an equal voice with this very opinionated man, I had to get myself up. I had to set myself off to a place where I was confident that I was going to be his equal."
Michelle Obama opened up about life after the White House in Becoming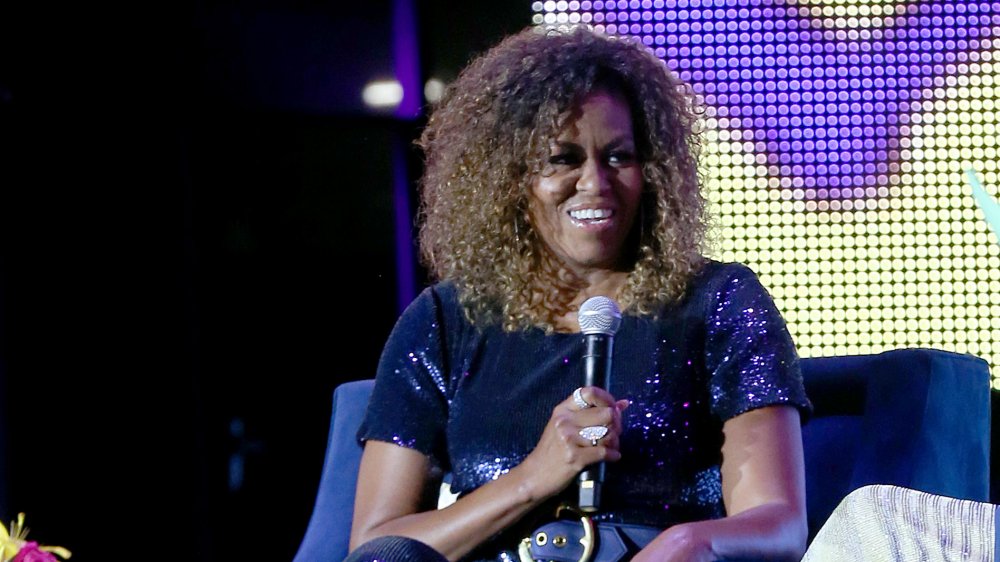 Bennett Raglin/Getty Images
In spite of all of the challenges she faced as the first lady, Obama revealed that leaving the White House, her home of eight years, was hard. She said that she even cried when leaving the presidential residence. At the same time, though, her husband no longer being president lifted a burden from her shoulders. "Now that we're out of the White House, not to be viewed, judged, and parceled by every other person on the planet, yeah it's better," she said. "It's absolutely freeing."
Obama didn't completely disappear from the public eye after leaving the White House. As noted by CNN, aside from promoting her memoir, she has also been advocating for causes she believes in such as voter registration. But she hinted that life may be slowing down for the family in the future. "Barack and I are not interested in being at the forefront forever, not even for that much longer," she said in Becoming.
At the same time, Obama added that she realizes what an opportunity she and her husband have. "We've got this platform," she said. "If you believe in God, God gave us this platform for a reason so let's not waste it."