Here's Why The Little Couple's Adoption Story Rubbed People The Wrong Way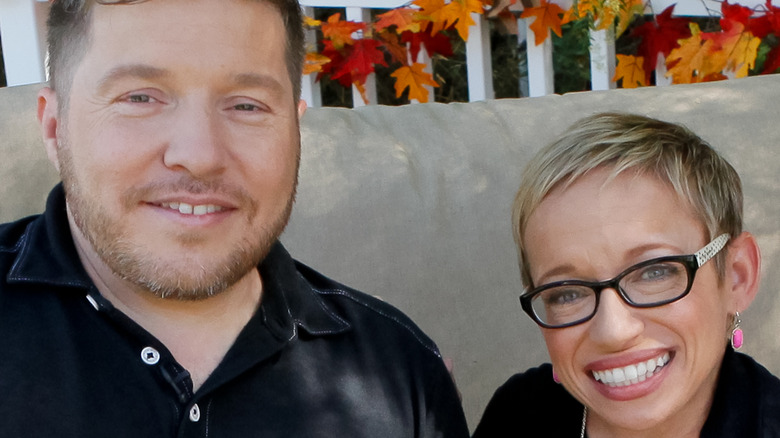 Tibrina Hobson/Getty Images
Since its debut in 2013, TLC's "The Little Couple" has captivated millions of viewers with its relatable look at marriage and parenthood. The show has also gone a long way toward advancing the understanding of dwarfism. Bill Klein and Dr. Jen Arnold were both born with musculoskeletal conditions that affect their height (via TLC). Although it means having to make certain adaptations in order to get around more easily in a world designed for taller people, it hasn't gotten in the way of their success. Bill is a successful entrepreneur, while Dr. Jen is a Johns Hopkins grad and a respected pediatrician and neonatologist. 
First appearing in a special called "Little Couple: Just Married," Klein and Arnold went on to share their joys and heartaches on-camera: moving to Texas and building a home; the growth of Bill's pet boutique business; and most of all, their struggle to become parents. After two failed attempts to conceive with the help of a surrogate, the couple decided to look into adoption opportunities. Their persistence finally paid off in a big way – and surprisingly, this drew some harsh criticism from fans.
Some felt that Bill and Jen were taking on too much at once
As we all know, life has a way of throwing curveballs when we least expect it. That was the case with Bill and Jen as they pursued international adoption through two separate agencies. They specifically wanted children with dwarfism, since they had firsthand knowledge of their needs (via Heart to Heart Adoptions). In 2012, one agency matched the couple with a toddler boy from China. It took nearly a full year to finalize the paperwork and bring William home, and during that time, another organization told the Kleins that they were next on the adoption waiting list for a girl from India. Zoey joined the family seven months after her big brother (via In Touch Weekly).
Some viewers were critical of the couple for adopting a second child so soon after the first, but Dr. Jen told The Wrap that she and Bill had always wanted two children in the first place. "It wasn't that we intended to, or tried to, adopt two children at one time," she said. "It's just how the stars aligned, really." 
Now 11 and 9, William and Zoey are thriving and making their parents proud every day. The family honors the children's birth heritage by celebrating holidays such as Lunar New Year and Diwali. When Kamala Harris was sworn in as vice president earlier this year, Arnold wrote on her Instagram account, "So thankful to live in a country where my children can see that it is possible to overcome difference, challenges, & disadvantage & achieve your dreams."