How The Queen Sends Her Staff Secret Signals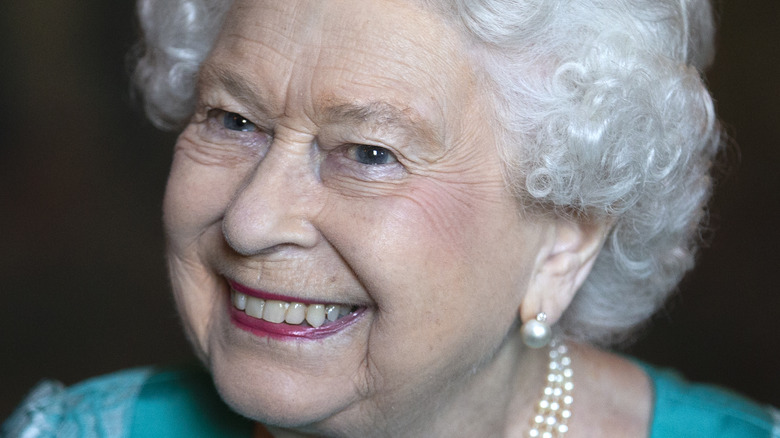 Wpa Pool/Getty Images
Queen Elizabeth II is the longest-reigning British monarch, and with that comes expectations. The queen has become known for her quiet strength and calm manner. Showbiz Cheat Sheet reports that the monarch has many strong, yet silent personality traits. Forbes reports that Elizabeth has a very direct style of communication, and doesn't like to publicly speak about herself. The outlet also claims that she's not flashy, but instead focuses on making the big decisions.
Elizabeth's self-control has also been noted over the years. The New York Times reports that the queen has often shown her "unfailing professionalism" in times of unease or scandal. She's also known as one of the world's most famous introverts (via Reader's Digest). Introverts are characterized by their quiet demeanor. They like to spend time alone and are more reserved when interacting with people they don't know. This is likely the reason that Elizabeth has created silent signals with her staff members to tell them what she's thinking without letting others around her know what's going on.
The truth about Queen Elizabeth's silent messages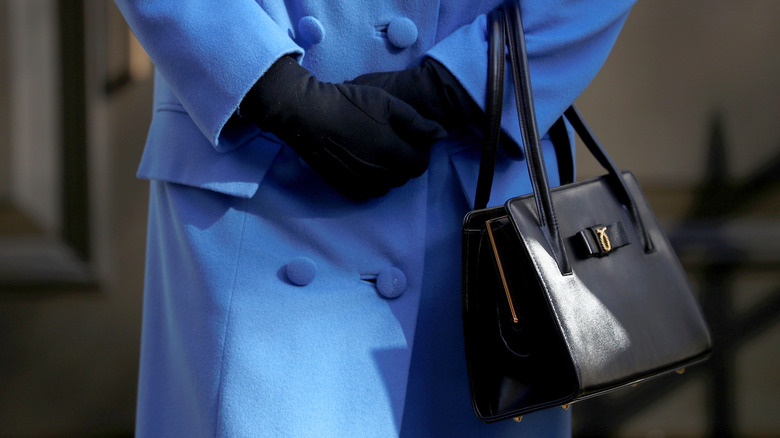 Wpa Pool/Getty Images
Hello! Magazine reports that Queen Elizabeth II has honed her staff to be in touch with her thoughts and needs over the years. This is because the monarch is expected to behave a certain way, and be polite and generous to any and all guests that she encounters. However, she's made sure that she can get herself out of any unwanted situation without causing a stir. Sources tell The Telegraph that if Elizabeth places her handbag on the table while at dinner she wants the event to end within five minutes. In addition, if she places her bag on the floor she wants to get out of a situation that she's no longer interested in. "If she puts her bag on the floor, it shows she's not enjoying the conversation and wants to be rescued by her lady-in-waiting," a source tells the outlet.
The queen is known for toting around her Launer handbags, of which she owns more than 200, even at events where she could easily pass the bag off to one of her staff members. In addition, author Phil Dampier also admits that the bag serves other purposes for Elizabeth. She's said to carry treats for her beloved dogs inside of her purse, as well as a camera and her own personal diary. 
Now that her secret code has been revealed, fans are sure to be keeping a close eye on her purse while she's at public events.