Huda Beauty Products Fans Just Can't Get Enough Of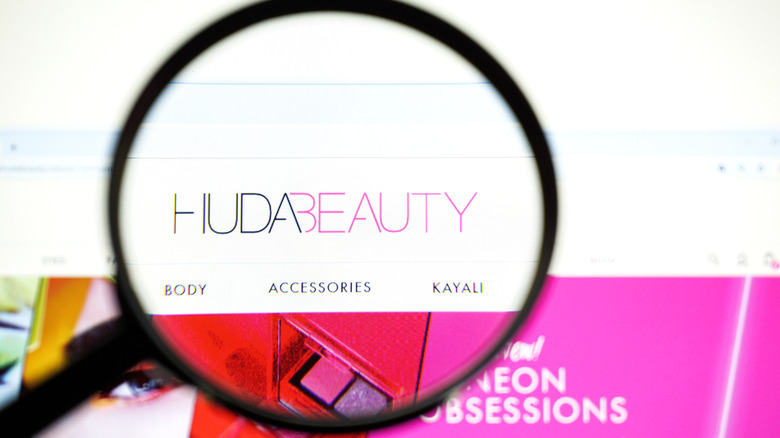 Shutterstock
When it comes to makeup application, it's safe to say that Huda Kattan – the powerhouse behind Huda Beauty – is the reigning queen. The makeup-artist-turned-influencer turned entrepreneurial business mogul knows a thing or two about creating the most intricate, innovative and eye-catching looks. As per Glamour, the Insta-famous makeup artist – Kattan has an 48 million Instagram followers and 4 million YouTube subscribers as of writing – launched her first makeup line back in 2011, and has since taken the beauty industry by storm.
According to Byrdie, Kattan creates makeup for people who love makeup and enjoying playing with it, and focuses on products that mimic the effects of the most popular photo filters, encouraging expression through makeup.
Consider thick, high-quality false lashes, highly pigmented eyeshadow singles and palettes, and complexion products that offer the same effect as your favorite filter – Huda Beauty embraces maximalism in every product, but which are the most popular Huda Beauty products? Let's take a look! 
Huda Beauty products fans just can't get enough of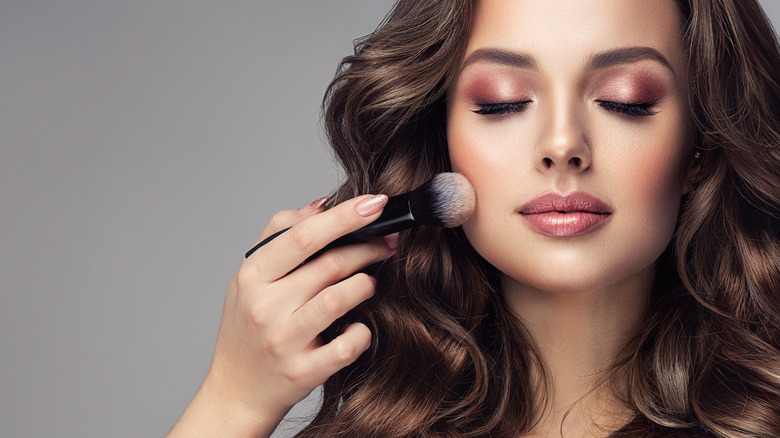 Shutterstock
Of all Huda Beauty's products, Byrdie reports that it's the false eyelashes that are one of the most popular. The lashes really started it all for Huda Kattan as they were launched in Sephora in Dubai in 2013 and sold out in days.
Despite the extensive range available as of writing, these cruelty-free lashes remain one of the most popular Huda Beauty products, and it's easy to see why. The hand-crafted design is made from a combination of cruelty-free natural and synthetic fibers, and offers incredible quality. There are 11 different false eyelash styles to choose from in the Huda range so everyone will find their perfect set. 
According to Byrdie, the brand's first complexion-based product was the #FauxFilter Luminous Matte Liquid Foundation, which is also one of Huda Beauty's more popular products. Designed to mimic beauty perfecting Instagram filters, the foundation incorporates blurring pigments that seem to magically make enlarged pores, spots, and other blemishes fade.
Glamour reports that the foundation was reformulated in 2021 to prevent "caking up" and further increase hold time. Per the outlet, the Naughty Nude Eyeshadow Palette is another Huda Beauty staple. Boasting a range of warm terracotta hues, pink shades, and golden tones, this palette features eight velvet matte colors, five metallic tones, three marbled shimmery cream-based hues, and one sheer gloss tone. Designed to make taking your look seamlessly from day to night, it's no wonder this palette has proven so popular.