The Disney Family Isn't Worth As Much As You Think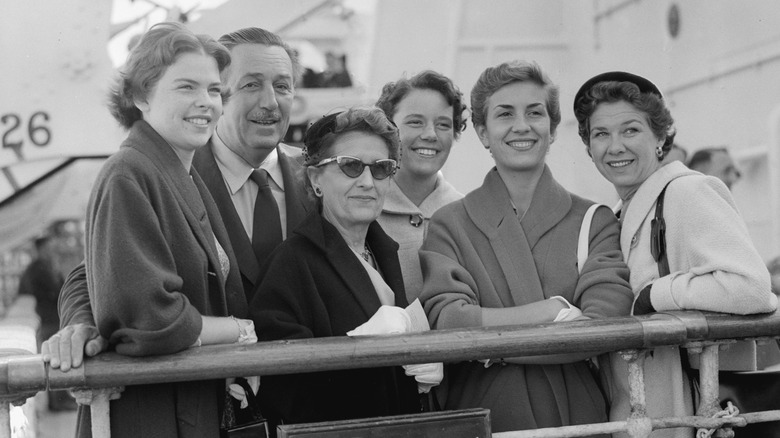 Evening Standard/Getty Images
Many consider Walt Disney to be a staple of Americana and one of the most innovative minds the world has ever known (per D23). Disney not only created Mickey Mouse and founded "the happiest place on earth," Disneyland — he also brought joy to millions of children throughout his illustrious career, including the creation of iconic movies. Disney moved to California with the help of his brother, Roy O. Disney. The two combined their resources and were able to start their own production company, The Disney Brothers Cartoon Studio, in 1923 (via History). 
Since that fateful day, the family has grown, with Disney marrying Lillian Bounds, a studio inker. The couple had two daughters together, Diane and Sharon (via Biography). But it seems the Disney family has some skeletons of their own hanging around, proving money can't always buy happiness, leaving the company's die-hard fans very curious to learn how much the family and its heirs are actually worth today.
The Disneys only own a small percentage of the company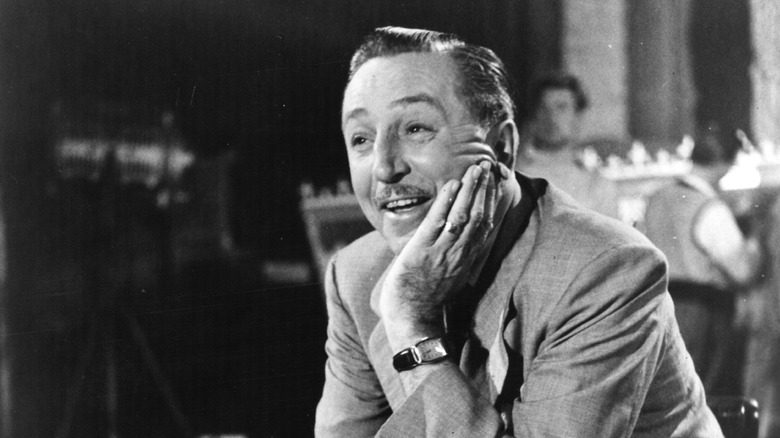 Hulton Archive/Getty Images
Just Richest puts the family's net worth at around $130 billion. The estate is comprised of investments, real estate, and holdings, which have been divided up between family members. The Wealth Advisor discovered that Disney's Los Angeles Holmby Hills home was worth $8.5 million before it was sold in 1998. The family also owned a Palm Springs retreat that sold for $900,000.
But it is said that even with their massive fortune, the family only actually controls 3% of the company. Most of the family have stayed out of the movie business and concentrated on giving back. And no name within the Disney family is bigger in the philanthropic world than Abigail Disney, the grandchild of Roy Disney. Wealthy Gorilla has her down with a net worth of $120 million. Even though she was born into money, she said her wealth gave her an inferiority complex, and she has had to learn to overcome it (via The Cut).
The Disney family has fought over money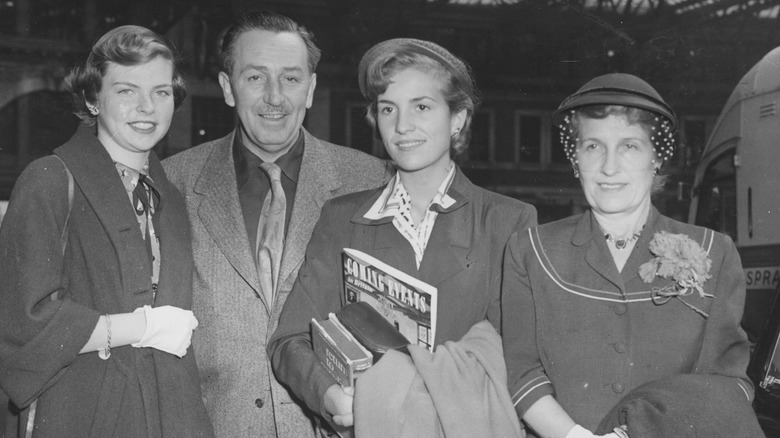 J. Wilds/Getty Images
Walt Disney's youngest daughter, Sharon Lund, had twins who have became embroiled in a multi-year feud, according to The Hollywood Reporter. Twins Michelle and Brad Lund battled over their trust fund, worth $400 million. The inheritance was set up to be issued in lump sums at the ages of 35, 40, and 45. But in a twist, the trustees paid out Michelle but not Brad. Inside the Magic reported that Sharon's son had been fighting for his freedom and a $200 million inheritance for a shocking 15 years. The trustees of his trust fund have argued that he is not mentally capable of handling his own finances since they believe he has Down Syndrome, even though he has had to prove in court numerous times that he doesn't.
Even with all the family drama, the Disney company has seen a turnaround in momentum on the stock market and has been helped with the release of its own streaming service, Disney+ ( per Business Insider). The company also recently bought Fox and is working on getting a stake in Hulu. Children everywhere still dare to dream and look forward to the day they can visit "the happiest place on earth."