Matt James Speaks Out About His Current Relationship With Rachael Kirkconnell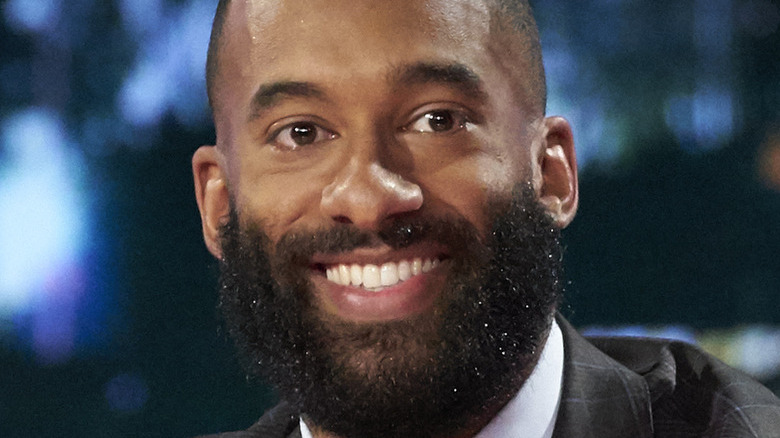 ABC
Matt James and Rachael Kirkconnell were spotted hanging out together in California on April 24, according to TMZ. Their rendezvous comes just two weeks after a woman named Grace Amerling came forward and told Reality Steve that Matt had reached out to her just before he and Rachael were seen together in New York City, according to People magazine. Rumors surrounding Matt and Rachael's relationship have been hot and cold since the finale of "The Bachelor" aired back on March 15. The two broke things off just after Valentine's Day, according to an Instagram post uploaded by Reality Steve. When they appeared on the "After the Final Rose" special that aired after the show, Matt maintained that he wouldn't be getting back together with Rachael. 
A couple of weeks later, however, Reality Steve revealed that Matt and Rachael had been in constant contact, and were trying to work things out. The Grace thing was apparently a short-lived blip, as sources told Us Weekly that the former couple was not on speaking terms just days before they were seen hanging out together. Now, in an interview published by People on April 28, Matt is speaking out about his relationship with Rachael for the first time since "After the Final Rose" aired. Read on to find out what he had to say.
Matt James admitted that he and Rachael Kirkconnell are working on their relationship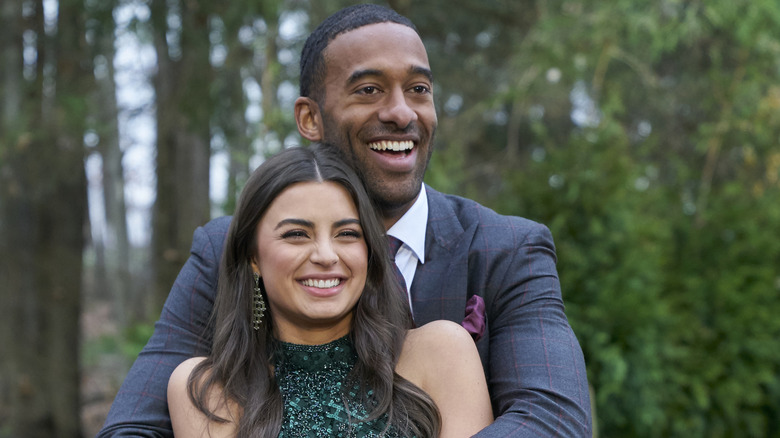 Without saying too much, Matt James told People magazine that he's trying to work things out with Rachael Kirkconnell. "I've seen Rachael a handful of times. I'm not pursuing any relationships right now outside of that. I said I was going to focus on my relationship with her and that means focusing on it," Matt told the outlet. When the former "Bachelor" star was asked how he feels about Rachael "doing the work" that she had said she was going to do following a racism controversy that ended their relationship earlier this year, Matt responded "that's something you could talk to her about." Rachael came under fire when photos of her at an Old South ball back in 2018 surfaced online, according to The Sun.
Matt didn't elaborate on his relationship status further, but he made sure to let everyone know that he won't be popping up on the new season of "Bachelor in Paradise," which is set to start filming in June, according to Marie Claire. "There's a negative chance I'll be on 'Paradise.' There is a negative chance Tyler's on there as well. I think we're good on that," James told people, referring to his best friend and former "Bachelorette" star Tyler Cameron. Only time will tell if Matt and Rachael end up getting back together, officially.