Why Rudy Giuliani's Apartment Was Just Raided By The FBI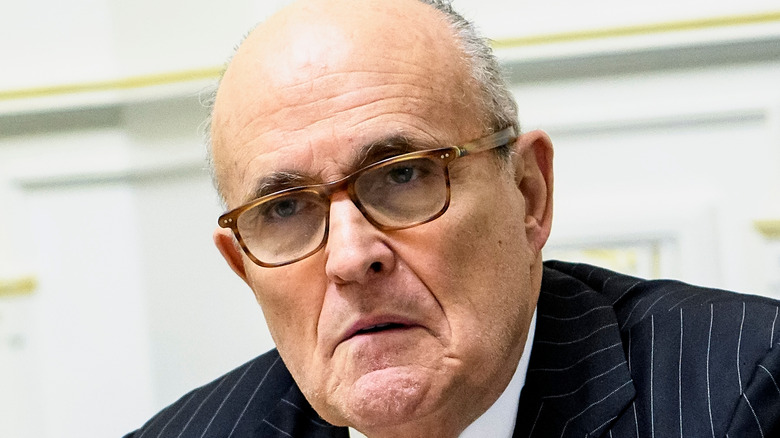 Shutterstock
Federal investigators searched former New York mayor Rudy Giuliani's New York apartment Wednesday, April 28, 2021, according to The New York Times. Officers from the Federal Bureau of Investigation (FBI) reportedly seized electronic devices after obtaining a search warrant as part of an ongoing criminal investigation into Giuliani's dealings with Ukrainian officials.
According to The Wall Street Journal, Giuliani has been under investigation since 2019 by the Manhattan U.S. attorney's office. Giuliani, who was Donald Trump's personal lawyer for much of his time in the White House, is suspected of violating federal lobbying laws by illegally funneling money from the Ukraine to Republican campaigns and causes. CBS News reported in 2019 that two of his business associates were indicted on campaign finance violations related to the investigation, but Giuliani has denied any knowledge of the investigation. The investigation relates to Trump's efforts to push Ukrainian officials into investigating the Bidens, an offense over which Trump was first impeached in 2019.
Donald Trump's first impeachment proceeding revealed Giuliani's involvement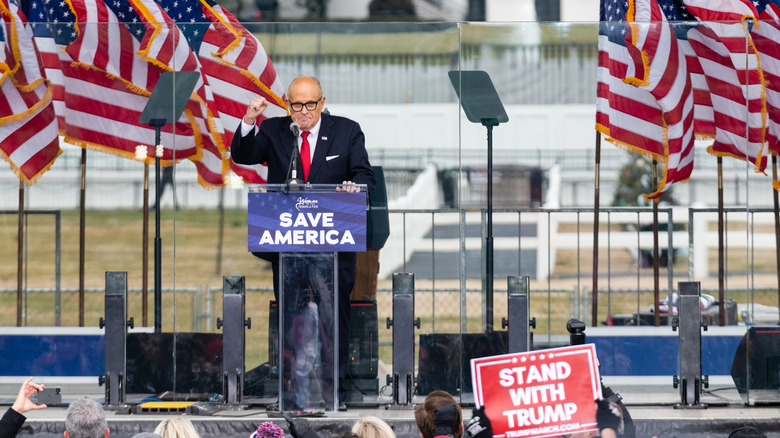 Bloomberg/Getty Images
Former President Donald Trump was impeached by the United States House of Representatives twice — once in 2019 and again in 2021. The first impeachment, which revolved around Trump's dealings with the Ukraine, revealed that Rudy Giuliani had been instrumental in pressuring Ukrainian officials into investigating Trump's political rivals. According to witness testimony during the impeachment and as reported by numerous outlets including CBS News, Giuliani created a smear campaign to remove Marie Yovanovitch — the then the U.S. ambassador to Ukraine — because she impeded his plans to influence Ukrainian officials. Although the House adopted Trump's impeachment, the Republican-controlled Senate (at the time) did not, allowing Trump to remain president and finish out his single term in office. 
According to The New York Times, federal investigators had been trying to secure a search warrant for Giuliani's electronic devices for months, only to be stalled by Trump's Justice Department. Now that the raid was successful, Giuliani's defenders have rushed out in support of the former mayor. 
"What they did today was legal thuggery," Robert J. Costello, Giuliani's lawyer, said. "Why would you do this to anyone, let alone someone who was the associate attorney general, United States attorney, the mayor of New York City and the personal lawyer to the 45th president of the United States."
The investigation, as of publication, is ongoing.