The Real Reason ASOS Products Are So Cheap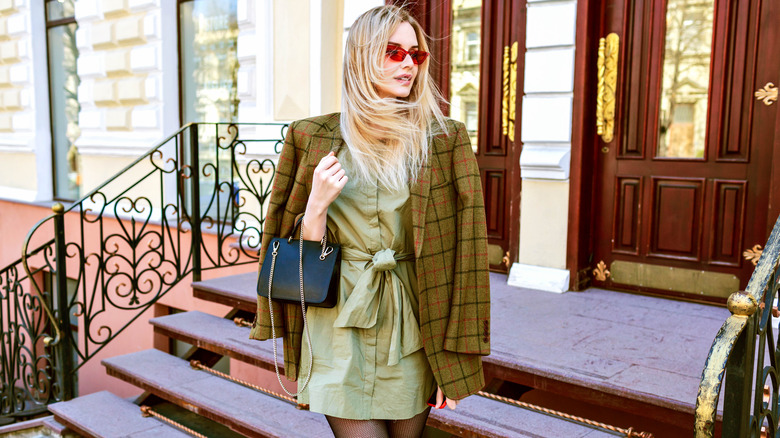 Shutterstock
When you're on a budget and find a good discount, your first thought isn't always worrying about the details. That crop top you picked up has been trending all over TikTok, but you scored it for a fraction of its original price. Those high-waist, paperbag jeans practically crawled into your cart considering how much of a steal you got them for. Fast fashion retailers like ASOS and SHEIN make it ridiculously easy to overhaul your entire closet without emptying your wallet.
But keeping up with the latest fashion trends comes at a significant cost. On their homepage, ASOS advertises their vast clothing selection, discount codes, and sales in bold, bright colors. Per Curiously Conscious, the UK brand even has a loyal costumer base of more than 22 million customers a year. In February 2021, ASOS acquired Arcadia Group's brands Miss Selfridge, Topshop, Topman, and HIIT for a hefty $363 million amidst news that Arcadia owed its suppliers millions — a debt which only multiplied during the coronavirus pandemic (via Vox). ASOS' growing revenue, customer base, and pricey acquisitions begs the question of how, exactly, they're able to sell their clothes at such discounted prices.
ASOS was exposed for alleged exploitative working conditions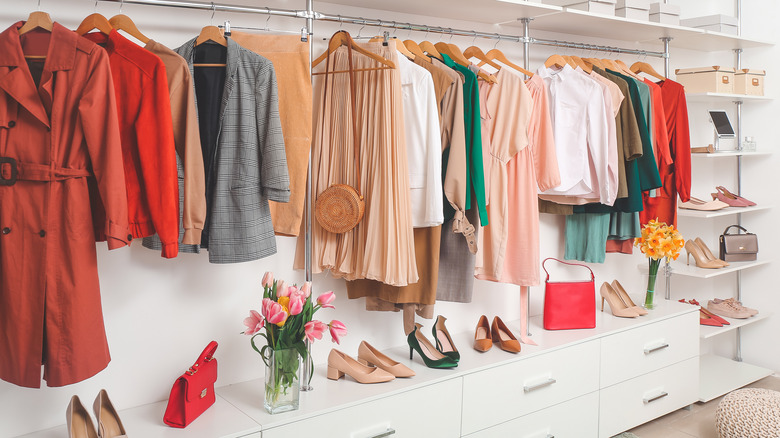 Shutterstock
In 2016, Buzzfeed News reported that workers at ASOS' distribution warehouse regularly had their shifts canceled with little notice, were discouraged from taking bathroom breaks to increase performance, lost assignments if they got sick, and were docked pay for being even one minute late, among other things. These accusations are only the tip of the iceberg. A warehouse worker alleged that after she began suffering from panic attacks due to the stressful nature of her job, she asked her team leader to reassign her to a different role. She was immediately fired, despite having a doctor's note confirming the necessity of the role adjustment (via Buzzfeed News).
Stories like these are common in the fast fashion industry, where some companies prioritize productivity and profit over fair labor practices. Fast fashion exists in a morally gray area. To some, it's appealing because it's so inexpensive and accessible, but what makes it affordable is the fact that the clothes are made overseas and stores entice consumers to stretch their dollar and make return visits by frequently rotating their style offerings (via The Atlantic).
In addition, Good on You, which rates brands in the fashion industry based on their environmental impact, rated ASOS " not good enough." According to Good on You, while ASOS committed to reducing its carbon footprint by 2020, the company has shown no proof of how it plans to cut down on textile waste or reduce water use.