Here's How 71% Of People Felt After Watching Biden's Speech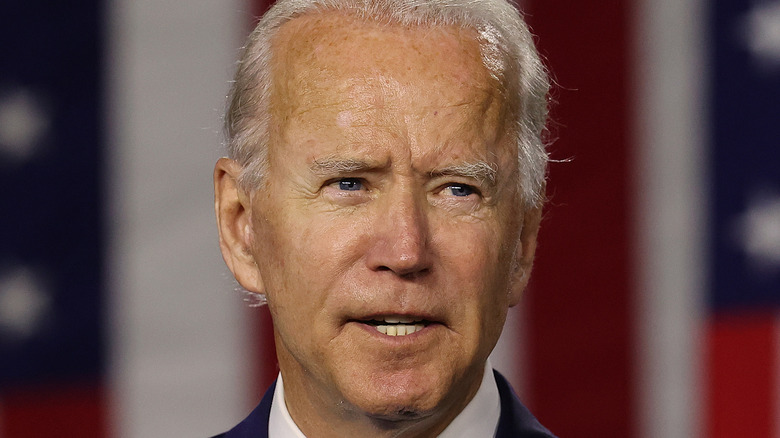 Shutterstock
President Joe Biden's first address to Congress has been met with an overwhelmingly positive response by the American people. According to a CNN poll conducted by SSRS, roughly half of those who watched the speech had a positive reaction, and 71% felt more optimistic about the future of the country following Biden's address. 
Elsewhere, 73% of viewers agreed that the president's proposals would shift America in the right direction, as opposed to 27% who felt they would move the country in the wrong direction. According to the poll, Biden's address also had a positive impact on Republican voters. Prior to the speech, only 13% of Republicans felt President Biden's policies were good for the country, but that figure grew to 27% shortly thereafter.
Per The Guardian, President Biden gave his first address to Congress on the eve of his 100th day in office. With Vice President Kamala Harris and Speaker of the House Nancy Pelosi sat behind him, Biden claimed that "America is on the move again" and outlined his ambitious plans for the country.
Not everyone was enthusiastic about Joe Biden's speech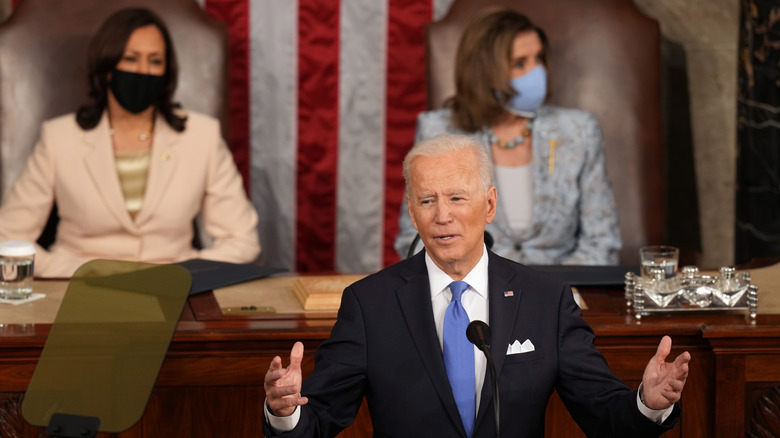 Bloomberg/Getty Images
During his first address to Congress as president, Biden unveiled his plan for $4 trillion in spending, which he described as "a once in a generation investment in America itself." Later in the speech, the president also pitched the American Families Plan and the American Jobs Plan, the latter of which he called "a blue-collar blueprint to build America" that aims to invest in the country's infrastructure (via the BBC). "It's time for corporate America and the wealthiest 1%... to pay their fair share," President Biden said at the address, explaining how his proposals would be funded. 
As The Guardian reports, the president also touched upon the issue of racial injustice in America and called upon Congress to approve a policing reform bill ahead of the first anniversary of George Floyd's death in May. "We have all seen the knee of injustice on the neck of Black America. Now is our opportunity to make real progress," he said. 
Although Americans watching at home felt optimistic about Biden's plans, not everyone was quite so convinced. In a statement after the speech, Republican Sen. Mitt Romney shared his concerns about the president's plans, commenting, "Unfortunately, the president has a lot of things he'd like to do, but he's spending like crazy."