The Best And Worst Candles You Can Find At Yankee Candle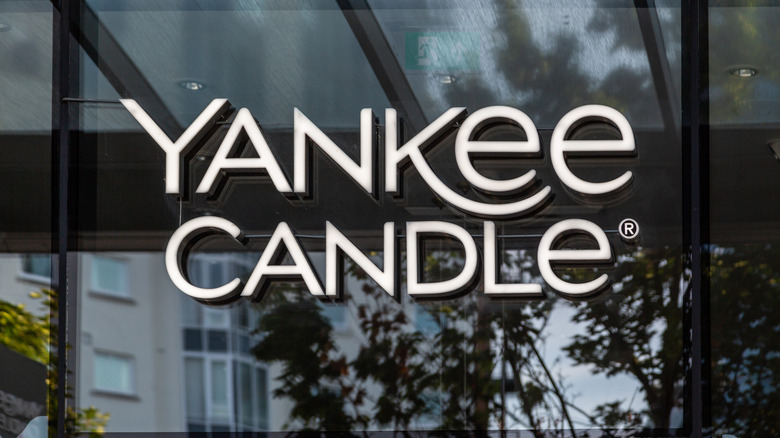 Shutterstock
Since 1969, Yankee Candle has been monopolizing the fragrance market with their diverse range of scented candles, and, with a scent for every season and occasion, it's easy to see why. As per Insider Monkey, "Their fragrances are iconic, their products are sold everywhere, and they're relatively inexpensive as well." It's no wonder Yankee Candle products are so popular.
According to Candle Junkies, Yankee Candle make their candles from high-quality paraffin that allows for a longer burn time — around 110 to 150 hours — than most scented candles. What's unique about the candles and popular wax melt range from Yankee Candle is the number of potent scents they offer — there's something to suit every taste. 
With so many scents to choose from, it's easy to become overwhelmed when selecting a Yankee Candle. As per Insider Monkey, there are fragrances for every preference — from spicy and sweet tones to fresh and tropical scents — so there are plenty to choose from. But which are the best and worst candles from Yankee Candle?
Which are the most popular Yankee Candles?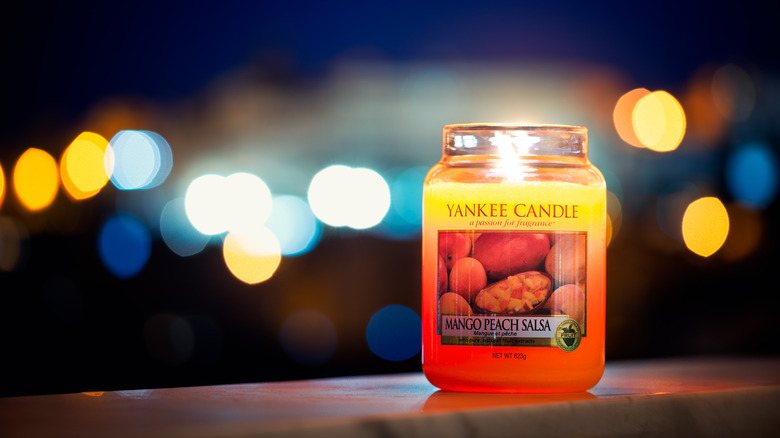 Shutterstock
According to Candle Junkies, one of the most popular Yankee Candles is the Pink Sands candle. Boasting a delicious combination of floral and citrus undertones, this candle is designed to bring the smell of the seaside into your home, and it doesn't disappoint.
Another popular Yankee Candle scent is the Macintosh candle, which offers a combination of crisp apples and vibrant fruit peels. It's described by Candle Junkies as offering a nice, neutral fragrance, rather than being overly sweet like some of the other Yankee Candle scents.
Autumn Wreath is another firm favorite, offering the perfect blend of autumnal spices combined with a mellow, warm scent.
Candle Junkies also report that Clean Cotton is another popular candle due to actually offering a fresh cotton scent, rather than smelling like laundry detergent as so many other cotton-scented candles do.
It's no wonder that the Sage & Citrus candle — which smells like a high-end spa — is ranked by Candle Junkies as one of the top Yankee Candles. It's packed full of tranquil scents and is the ideal companion for a relaxing bath or a spot of yoga.
Which are the least popular Yankee Candles?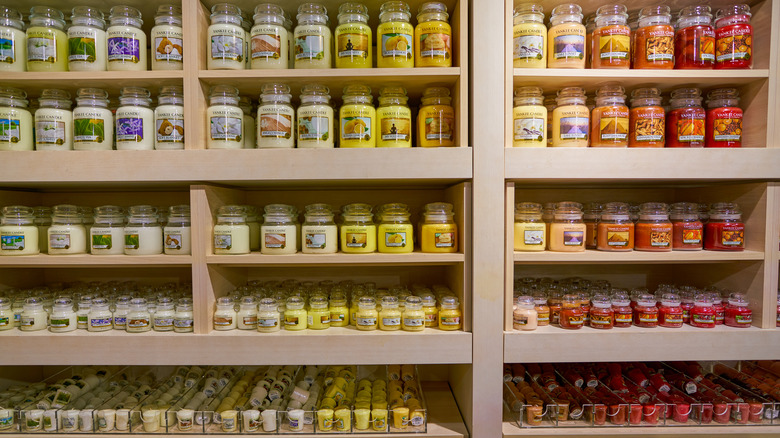 Shutterstock
In order to work out which Yankee Candles are the least popular, Ranker utilized voting to determine which scents failed to achieve success.
Unsurprisingly, it seems to be that the least popular Yankee Candle scents are the slightly more unique fragrances.
The Schnitzel With Noodles scent is one of the worst ranked fragrances — it's described by Ranker as offering a "Taste of Bavaria."
Another low-ranked candle listed on Ranker is the Man Town scent, simply because it's such a strange concept. What does a "Man Town" smell like? It doesn't sound all that appealing, does it?
The First Down candle is another strange Yankee Candle scent that didn't receive the best reviews.
Ranker also reports that the Turkey & Stuffing scent, that actually smells like a turkey dinner, is another unpopular candle from the Yankee Candle range. It's not difficult to see why really — who would want a candle that smells like a roast dinner?
There seems to be a trend with food-scented candles from Yankee Candle, as their MMM, Bacon candle was another unsuccessful scent, according to Ranker.