The Time Victoria's Secret Almost Went Bankrupt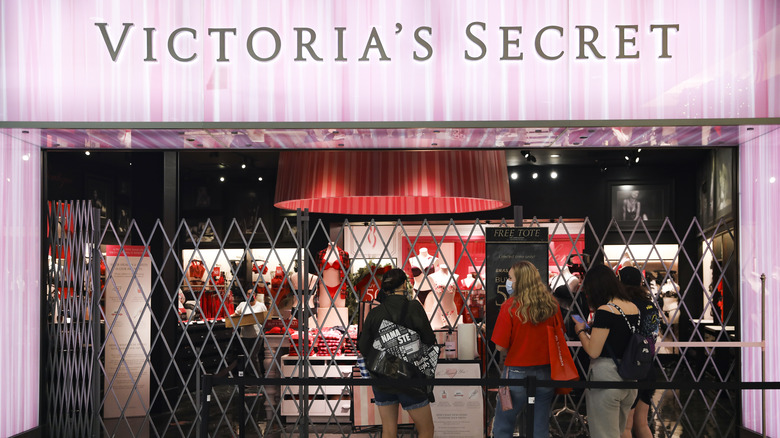 Bloomberg/Getty Images
Victoria's Secret is a world-famous name in the lingerie world. The fashion brand has made the sale of undergarments a major business. At the height of the brand's success in the 90s, the company was the largest lingerie retailer in the U.S., selling more than $1 billion of merchandise, and had 350 stores worldwide (per Insider). Victoria's Secret had taken its marketing to the next level by making internationally famous supermodels their "Angels" and creating extravagant annual fashion shows to promote their products in dream-like settings.
The retail giant was founded in the 70s by Roy Raymond, a California-based entrepreneur. He came up with the concept to create a store in which men would be comfortable buying lingerie for their significant others after an awkward trip to a store looking for underwear for his own wife. The doors opened in 1977 and the store enjoyed instant success. But even brands that start out triumphant, boasting astronomical sales, can become the victim of unfortunate circumstances.
For Victoria's Secret, history might be repeating itself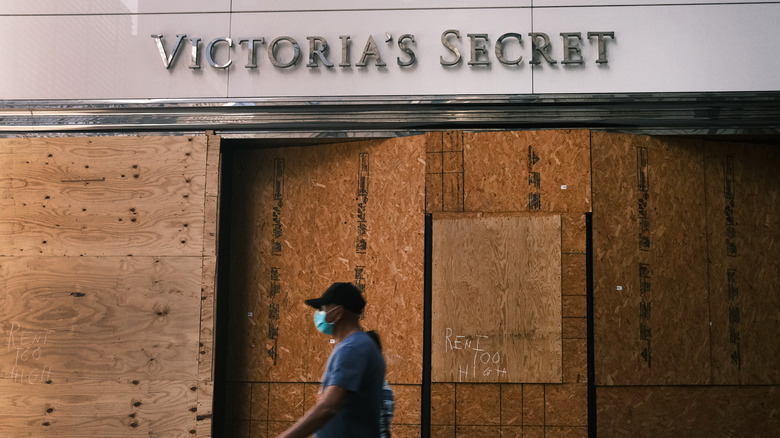 Spencer Platt/Getty Images
In 1982, Victoria's Secret was on the verge of collapsing despite reporting more than $4 million in annual sales. That's when retail king Leslie Wexner, owner of L Brands, stepped in to bail out the company and renew it with his own visions. It was under Wexner's reign that the store switched gears and was marketed more for women shoppers. Unfortunately, it appeared the brand's original owner did not agree with Wexner's vision. Roy Raymond's wife at the time of the merger claimed, "My husband Roy had spoken to Les Wexner a few times about working together, but ultimately Roy felt he couldn't share decision-making, and was happier getting out completely," she stated (via Daily UK).
After decades of success, the brand is once again facing darker times. Today, when we think of Victoria's Secret, our minds are still bombarded with a barrage of colors, lace, and silk. But after the company faced accusations of failing to conform and being "tone deaf" to the average woman's evolving ideas of beauty, the brand is flailing once again. Last year, the company permanently closed 250 Victoria's Secret and Pink stores in the U.S. and Canada (per Insider). Only time will tell if they will be able make yet another comeback. They sure will need a lot of angels on their side to do so.