Here's What Liam Hemsworth's Tattoos Really Mean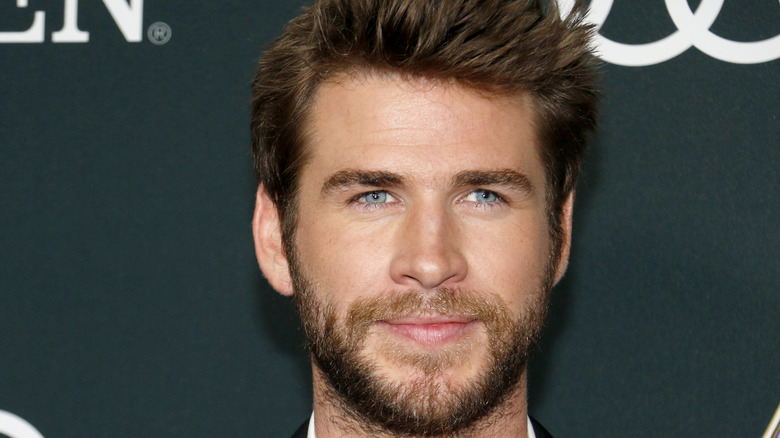 Shutterstock
Whether you fantasized about him as Gale in "The Hunger Games" franchise, or were waiting for updates on his marriage to mega-millionaire Miley Cyrus, chances are that you know the Australian hunk Liam Hemsworth. Born January 13, 1990, the actor got his start in school plays as he wanted to follow his big brother, Chris Hemsworth, in his acting footsteps (via Teen Vogue). In the late 2000s, he guest starred in multiple shows until he landed his first big break as Marcus in the television series "The Elephant Princess." Within three years, he booked starring roles in "The Last Song" (where he met his future wife, Miley Cyrus), "The Hunger Games" franchise, and "Independence Day: Resurgence" (via IMDb).
Along with being a leading man on-screen, Hemsworth made headlines due to his long on-again, off-again relationship with Cyrus. From their first date to their intimate wedding to their divorce, it felt like fans were with the couple every step of the way. However, something a lot of fans might not know is that Hemsworth has quite a few matching tattoos with his ex-wife.
Most of Liam Hemsworth's tattoos match his ex-wife's ink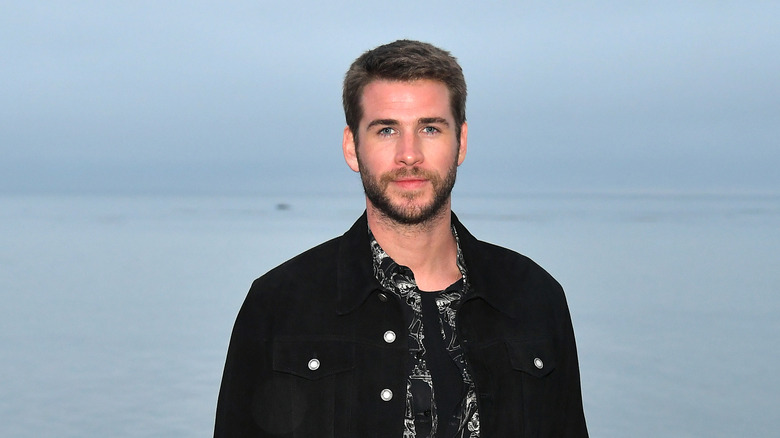 Neilson Barnard/Getty Images
So you know how your mom always tells you not to get matching tattoos with your boyfriend, even if you're sure the relationship is meant to be? Well, you might want to take the advice, because most of the ink that actor Liam Hemsworth has are matching tattoos with ex-wife, singing sensation Miley Cyrus. The first tattoo is question is a matching, green Mexican sugar skull located on Hemsworth's right ankle. Next up is his skull tattoo, as well as a Vegemite tattoo — the pair got the ink to commemorate Hemsworth's favorite condiment (via BodyArtGuru).
The last tattoo that Hemsworth has etched under his skin that matches his ex-wife's ink is a large script tattoo on his left bicep. The lines are picked from former president Theodore Roosevelt's speech on "Citizenship in Republic." The line reads in two parts, which the first part (tattooed on Hemsworth) reading, "If he fails, at least he fails while daring greatly.." and the second part (tattooed on Cyrus) reading, "So that his place shall never be with those cold and timid souls who neither know victory nor defeat" (via Cosmopolitan). 
So does Hemsworth have any ink that doesn't match his ex-wife's tattoos? Luckily, yes. In April 2018, Hemsworth got a geometric dragonfly tattoo on his upper right arm. Tattoo artist, Mr. K — also known by his real name Keith McCurdy — tatted the Aussie, and Hemsworth shared the experience on his Instagram. While the tattoo is a beaut, no one really knows the meaning behind it.