How Much Marisa Tomei Is Really Worth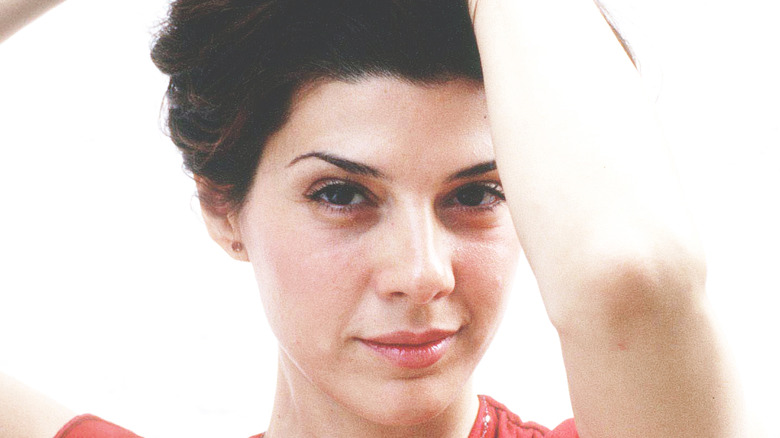 Leonardo Cendamo/Getty Images
Born December 4, 1964, Marisa Tomei has blessed our screens time and time again with her powerful female characters. Despite starting her career with small stage and screen roles, her breakthrough wasn't until 1992 with her Oscar-winning performance as Mona Lisa Voto in "My Cousin Vinny." After shocking the world with her unexpected Oscar win, she quickly became one of Hollywood's leading ladies and starred in 1990s classics such as "Four Rooms" and "Only You," alongside Robert Downey Jr. (via Snopes). Throughout the early 2000s and 2010s, Tomei was a staple in romantic films like "What Women Want," "Crazy Stupid Love," "Someone Like You," and also starred in crime dramas like "In the Bedroom" and "The Wrestler" (via IMDb).
Her most recent and successful recurring role has been as May Parker in the newest Spider-Man trilogy in the MCU. And in between filming some iconic MCU films, she's appeared in "Empire" as a recurring character and in the horror film, "The First Purge." After nearly 100 credits, Tomei doesn't seem to be slowing down anytime soon, as she is in two projects set to release later this year, "Spider Man: No Way Home" and "Delia's Gone" (via IMDb). After all of this, fans wonder how much the brunette beauty is worth.
Tomei's net worth can be attributed to her long and successful acting career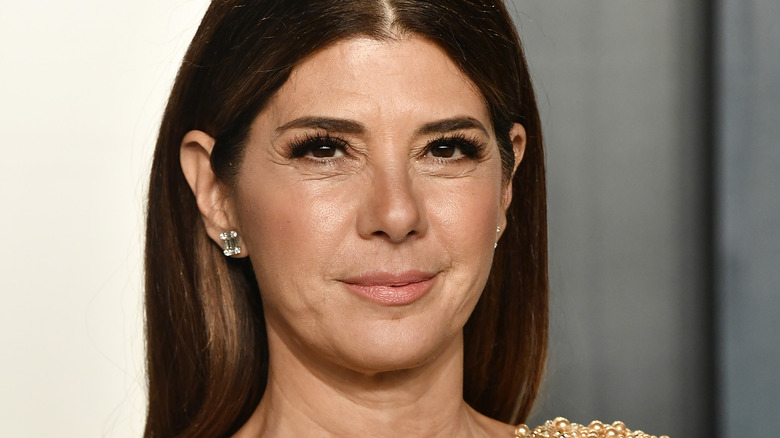 Frazer Harrison/Getty Images
Marisa Tomei has an impressive net worth of $25 million, according to Celebrity Net Worth. This can largely be from her extensive, award-winning acting career that has spanned over nearly four decades. From Academy Award winners like "My Cousin Vinny" to her minor role in the MCU, she's raked in a lot of dough over the years.
In the early 1990s, Tomei purchased a one bedroom apartment in Manhattan, which soon turned into a huge two apartment home after her neighbors sold her their property. Because of this, it's an impressively large, 2,200 square foot Greenwich Village apartment with two colorful bedrooms. The home is worth around $7 million, and she made headlines when she put it up on the market in 2018 (via Variety). However, it's unknown where the Brooklyn-born actress resides currently, despite still owning the Manhattan property. No doubt, however, that it's extremely stylish.