Who Is YouTuber Thembe Mahlaba?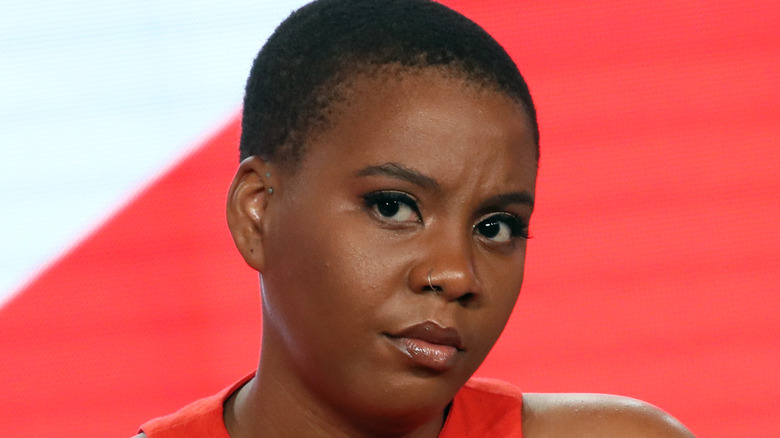 David Livingston/Getty Images
Since 2015, Thembe Mahlaba — along with Nwabisa Mda and Bongeka Masango — has been producing content centered around showcasing authentic South African youth culture through the Pap Culture YouTube account. Through a series of interviews with local celebrities and thought-provoking discussions, Pap Culture has created a different narrative of South African youth by showcasing just how politically active and engaged they have become in order to facilitate change. 
"We are smart and becoming more informed the more we start talking about current affairs and issues that concern us as people," Mahlaba told She Leads Africa. "Now, we are able to join the political conversation not with an invite, but by forcefully bringing ourselves to the table." In 2016, Pap Culture earned the prestigious Game Changer Award at the 2016 Young Influencer Awards, according to BubbleGumClub. 
South African native Mahlaba has also experienced quite a bit of success since launching the YouTube channel. She has collaborated with Michelle Obama and Global Citizen to bring awareness to global matters like the education of adolescent girls and the importance of access to the COVID-19 vaccine (per Instagram).
The YouTuber worked on a project with Michelle Obama
In March of 2020, Mahlaba partnered with former first lady Michelle Obama and other prominent YouTubers, Prajakta Koli and Liza Koshy, to create the special YouTube series "Creators for Change on Girls' Education." The special series featured a roundtable discussion with Mahlaba and the other YouTubers, and gave viewers a glimpse into how young girls are overcoming large obstacles in order to pursue an education in Vietnam, India, and Namibia (per People).
On Saturday, May 8, 2021, Mahlaba will also be appearing in an extended 90-minute version of "VAX LIVE: The Concert to Reunite the World." The event, hosted by Selena Gomez, will feature performances by Jennifer Lopez, H.E.R., J Balvin, Eddie Vedder, and the Foo Fighters, as well appearances from President Joe Biden, Meghan Markle, Prince Harry, Canadian Prime Minister Justin Trudeau, and more notable figures (per People). Mahlaba will join other content creators for an extended version of the concert that will appear on YouTube. 
"The South African vaccine journey is still long but on Saturday, May 8, these two giants are hosting #VaxLive celebrating the hope that vaccines have offered the world and helping bring awareness for those who still need access," Mahlaba said on her Instagram page. "[W]e're here to try to keep the hope alive and reunite the globe."