Here's Where You'll See Meghan Markle And Prince Harry Next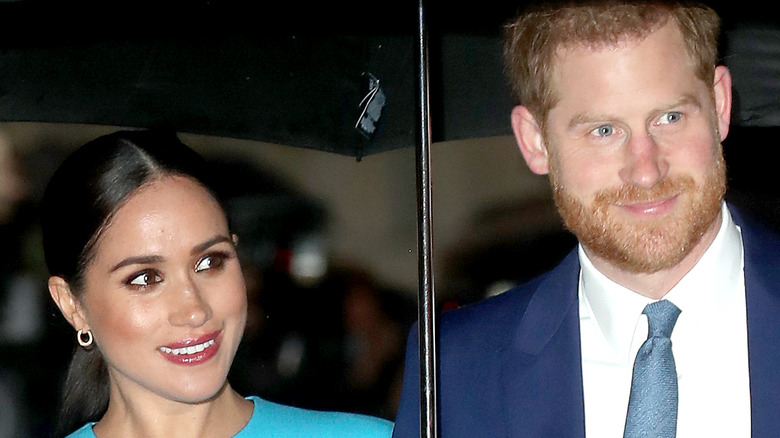 Chris Jackson/Getty Images
After laying low upon their exit from the royal family in March of 2020, it looks like Meghan Markle and Prince Harry are getting more comfortable with stepping into the spotlight as they navigate their new lives in the United States. From their bombshell tell-all interview with Oprah Winfrey, to Meghan's second pregnancy, to the couple's new business ventures — including Harry's role as Chief Impact Officer for Silicon Valley mental health startup BetterUp — to the pair's production company (via Insider), it seems like Meghan and Harry are in the news now more than ever before.
And while Harry recently reunited with the royal family at Prince Philip's funeral in April 2021, he did so without Meghan, as her doctor advised her not to travel so late in her pregnancy (via Elle). Now, fans of the Duchess and Duke of Sussex will see their favorite couple make an appearance at the special event, "Vax Live: The Concert to Reunite the World," on Saturday, May 8, 2021.
Meghan and Harry will make an appearance at Vax Live: The Concert to Reunite the World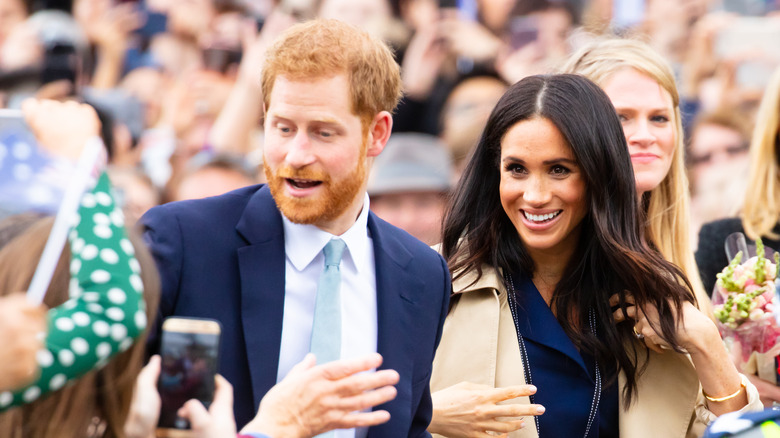 Shutterstock
Prince Harry and Meghan Markle will emerge on the world stage when they attend the Global Citizen's star-studded event, which will be hosted by Selena Gomez and designed to "inspire vaccine confidence worldwide and help get the COVID-19 vaccines to everyone, everywhere" (via People). The couple will serve as campaign chairs and will issue an important message regarding "vaccine equity." The event will also call on world leaders "to get two billion COVID-19 vaccine doses, tests and treatments to the world's poorest countries by the end of 2021" and ask governments around the world to pledge over $20 million to help reach that goal.
Other notable celebs who will appear at the fundraising concert include President Joe Biden and First Lady Jill Biden, Vice President Kamala Harris, Prime Minister Justin Trudeau, Ben Affleck, Chrissy Teigen, and Sean Penn, with performances by Jennifer Lopez, The Foo Fighters, H.E.R., and more (via Global Citizen).
"As a global community, we are in a race against time and the key to coming back together is the vaccine," Global Citizen Co-Founder and CEO Hugh Evans said in a statement. "We need to build vaccine confidence in the U.S. and globally, and encourage people to take the vaccine as quickly as possible."
You can watch "Vax Live: The Concert to Reunite the World" on most major news networks, YouTube, and the iHeartRadio app on Saturday, May 8 starting at 8 p.m. ET.