Lin-Manuel Miranda Was On The Sopranos And You Never Even Knew It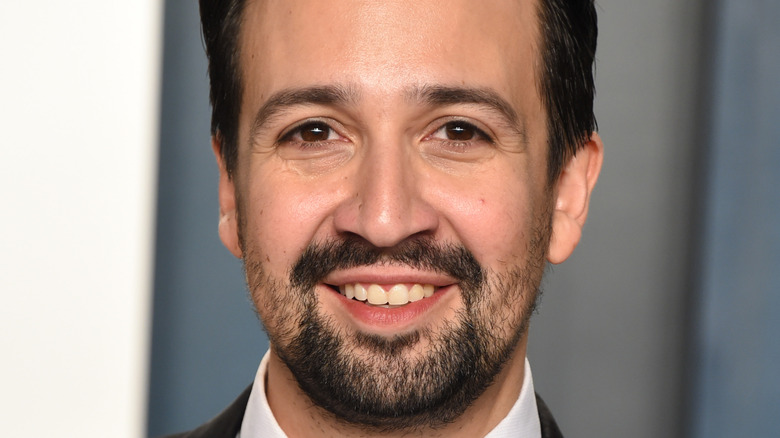 John Shearer/Getty Images
Lin-Manuel Miranda is best known as the mastermind behind the wildly-successful Broadway musical "Hamilton: An American Musical" — but his accomplishments certainly don't end there. In addition to being a playwright, he's also an actor, singer, composer, lyricist, rapper, director, and producer. Beyond "Hamilton," he's created and starred in the soon-to-be-movie Broadway musical "In the Heights," worked with Disney on films such as "Moana" and "Mary Poppins Returns," and has even earned numerous Tony and Pulitzer awards for his work, (via Biography.com).
Given all of his amazing feats in recent years, it's hard to imagine that Miranda was once a fairly unknown name in Hollywood. But it turns out that before the success of "Hamilton" propelled him to superstar status, he initially got his start in the entertainment industry by landing some small acting gigs on television, including roles on "House," "Modern Family," and "How I Met Your Mother," (via IMDb). 
One of Miranda's earliest credited roles on the small screen, in fact, was on one of the most popular shows of all time — none other than the beloved crime drama series "The Sopranos!"
Lin-Manuel had a brief appearance on The Sopranos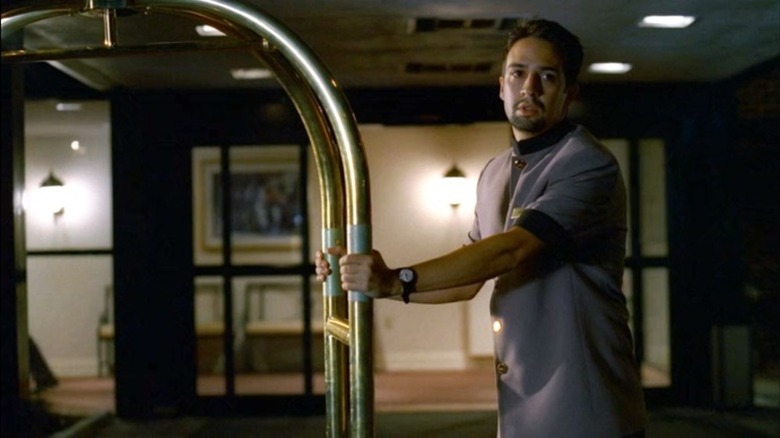 HBO
In 2007, right when Lin-Manuel Miranda was on the verge of making it big with his first musical "In the Heights," the multi-talented actor had a small role on the Season 6 Episode 15 of "The Sopranos," titled "Remember When." In the episode, Tony Soprano (James Gandolfini) and Paulie Gualtieri (Tony Sirico) go on a road trip from New Jersey to Florida to escape the FBI and stop by one of their favorite shady motels — only to find that it's been replaced by a new hotel, where they encounter a bellman played by Miranda.
In the brief but hilarious scene that follows, Miranda's bellman gives the gangsters entirely unhelpful answers when they pull over to ask if the hotel is new, replying with a dry and deadpan, "I think maybe, I don't know" — after which Tony and Paulie curse out the unhelpful man and drive away.
Later reflecting back on the early TV gig in a 2018 appearance on "Live With Kelly and Ryan," Miranda pointed out how the scene showed his lack of experience. "That was my first TV acting job," he explained. "So here's how green an actor I am in that scene — there's a thing called your mark, which is where you stop [walking] ... I am so green you can see me look down for my mark." 
Well, one thing's for sure: The "Hamilton" star has certainly come a long way from his first role!