Lin-Manuel Miranda's Net Worth: The Hamilton Star Makes More Than You Think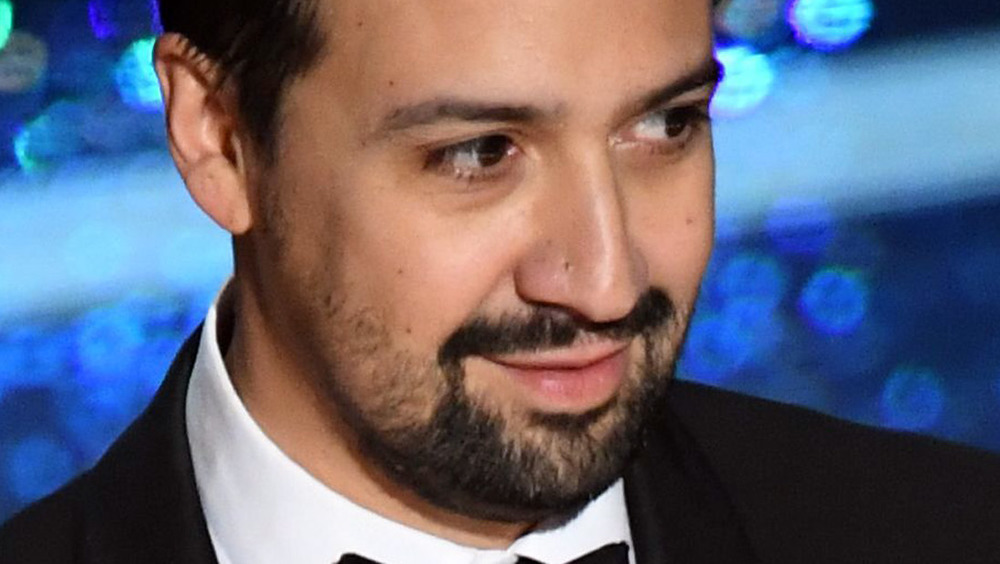 Kevin Winter/Getty Images
Lin-Manuel Miranda struck gold when he penned Hamilton. The history-based, hip-hop musical from 2015 turned heads of the Broadway elite as it showed diversity with its acting talent and left everyone wanting more. 
Miranda once told NPR that "The past isn't done with us. Ever, ever, ever." The origins of Hamilton surround the nation's Founding Fathers, with a focus on statesman Alexander Hamilton. Miranda said he's been humbled to see some of his lyrics, such as, "History has its eyes on you," plastered over protesters' signs today as they fight for new freedoms just as our country's founders did years ago.
The actor counts this social impact among the musical's successes, which of course, are many. At the 70th Tony Awards, Hamilton walked away with 11 Tonys (out of a record 16 nominations, via Playbill). Miranda also won a Pulitzer Prize and took home a Grammy for the historical production.
And so, with so much success, led by Hamilton, and a ton of projects to come (via IMDb), fans are wondering just how much Lin-Manuel Miranda, a triple-threat, is really worth?
You're not taking away his shot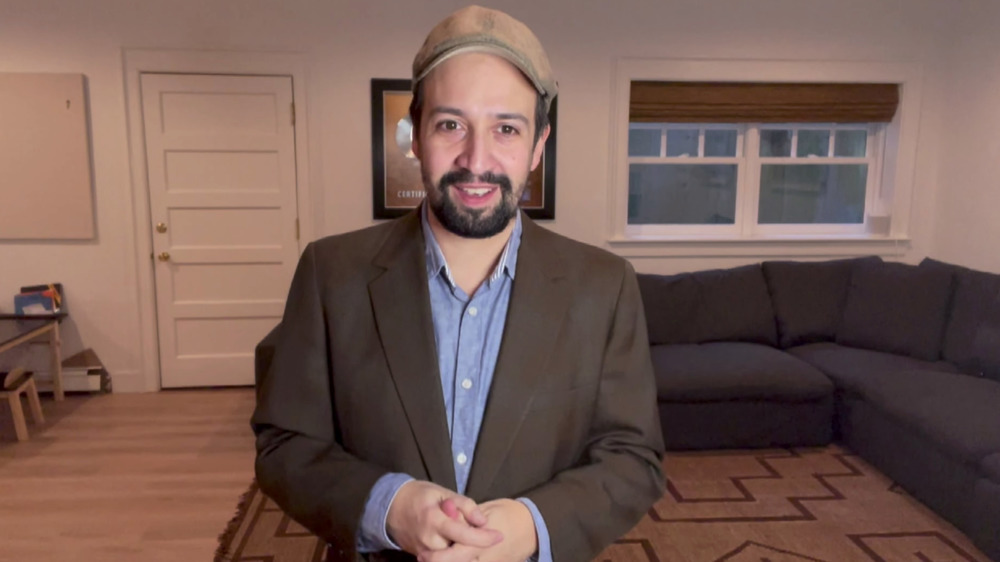 Getty Images
Celebrity Net Worth revealed that Lin-Manuel Miranda is worth around $80 million. That is a big chunk of money for a Broadway star. Yet, we must remember that Miranda is first a composer, a lyricist, and a rapper.
The actor had humble beginnings, which started in New York City. He worked as an English teacher at his old high school Hunter College (the same alma mater as his wife Vanessa Nadal) after graduating from Wesleyan University in 2002, and he helped pay the bills by composing music and jingles for commercials — kind of like Mad Men (via the American Federation of Teachers).
Miranda was waiting for his shot, which he got with In the Heights in 2008. Per IMDb, Miranda wrote In the Heights during his sophomore year at Wesleyan. That musical would be his first true success, receiving 13 Tony Award nominations and winning four, including Miranda's first Tony for Best Original Score (via Broadway World).
From there, he would focus on more theater work, but earning the big bucks wasn't yet on the horizon. This said, by 2012, the actor started to make more money by appearing on TV shows such as The Sopranos, Modern Family, and How I Met Your Mother. He even helped get Brooklyn Nine-Nine picked up after Fox canceled it, earning him a small paycheck and a cameo (per Showbiz Cheat Sheet).
The story of his success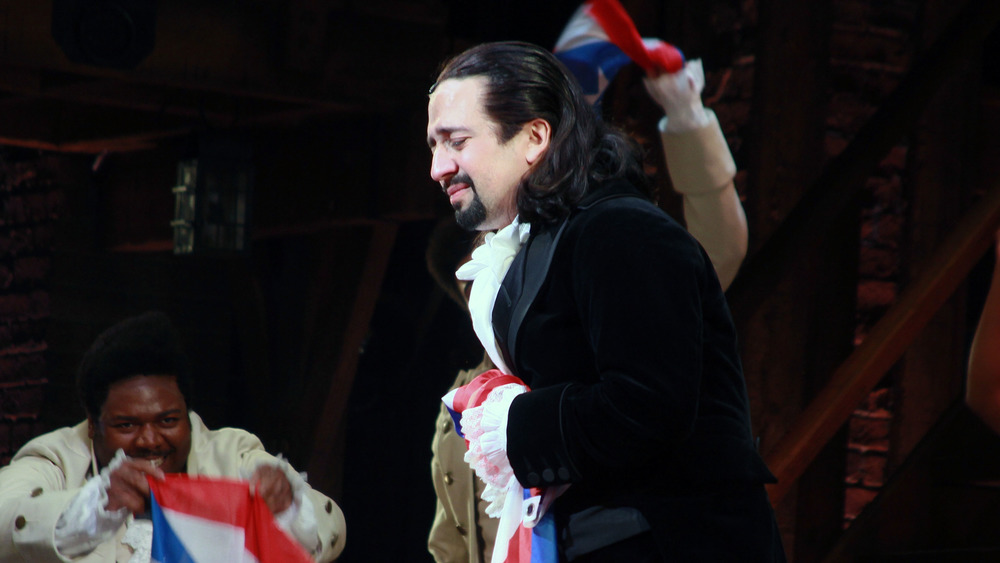 Gladys Vega/Getty Images
But by far, Lin-Manuel Miranda's most extensive paycheck to date has come from Hamilton: An American Musical. According to Stylecaster, the original cast made more than most people will ever make in their lives. In 2016, the popular show broke a box office record for the most money earned in a single week: $3 million in just eight performances (per The New York Times). A not very surprising fact, though, since the show broke all kinds of records, at one time earning around half a million a week (via The Hollywood Reporter).
The Times revealed that during Miranda's run as the lead, he earned $6.4 million per year. The outlet divulged that Lin-Manuel Miranda received a 7 percent cut with $105,000 of it being from royalties. He was also given an actor's salary between 2015 and 2016. It just goes to show that if you work hard — and learn your history — you, too, could hit it big, just as the Founding Fathers hoped everyone would in their dream for America.