Here's Why It Took Joe Biden Five Proposals Before Jill Said Yes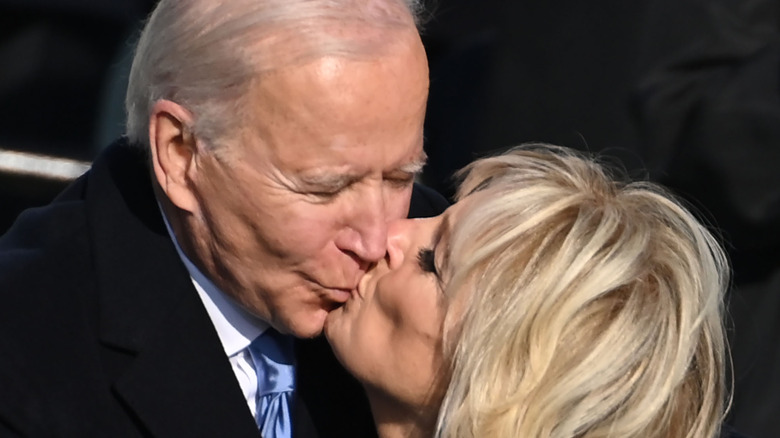 Pool/Getty Images
The 46th President will be celebrating his 45th wedding anniversary next year — Joe and Jill Biden got married in 1977 — but their happy marriage started with Joe having to pop the question five times (via Insider).
They met in 1975 — both had been married before. Joe's first marriage ended with the tragic death of his wife and daughter in a car crash in 1972, and Jill got divorced in 1974 (via Insider). Biden told People, "Jill came along at a really important point and put my family back together. She's the glue that held it together, and I knew that I wanted to marry her shortly after I met her." Jill was more candid when she told Vogue, "I had been dating guys in jeans and clogs and T-shirts, he came to the door and he had a sport coat and loafers, and I thought, 'God, this is never going to work, not in a million years.' He was nine years older than I am!" Of course, things did work out, and they started dating.
But her divorce still weighed heavy. In an essay for Time, she wrote, "After the disappointment of my divorce, I never wanted to feel so out of control of my heart again. ... If I gave Joe my whole heart, he had the power to break it. What if he changed his mind? What if it didn't work? What if I took another chance, and I was left humiliated? What if I failed?"
Jill Biden said "not yet" four times to Joe's proposals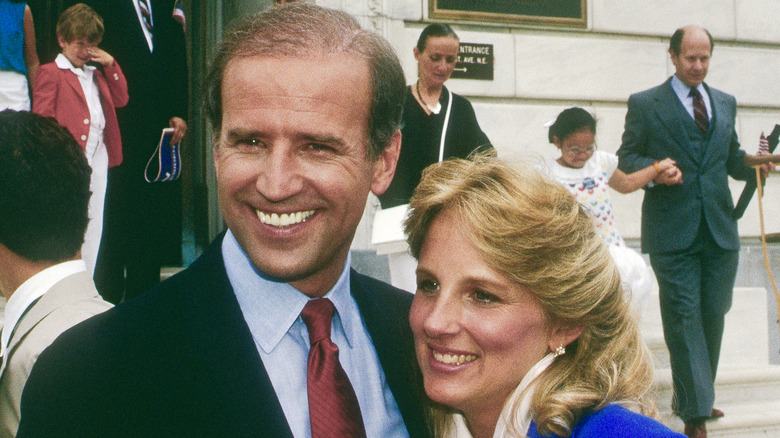 Shutterstock
Jill said "not yet," to Joe's proposals and they continued to date, but considering taking on the life of a politician's wife while having her own life plans seemed to give her pause. Joe was working as a senator while, Jill said, "I was launching my career and planning for graduate school — and then I had staff calling to schedule dates with my boyfriend around his insane Senate schedule" (via Time). She was also sensitive to becoming a mother to Biden's sons, "I knew that marrying Joe wasn't just about him. It was about Hunter and Beau, as well. They had endured the loss of one mother already, and I couldn't risk having them lose another."
In 1977, almost two years after his first proposal, before Joe was leaving for a ten day congressional delegation, he issued an ultimatum, telling her, "'Look. I've been as patient as I know how to be, but this has got my Irish up. Either you decide to marry me, or that's it — I'm out. I'm not asking again. I'm too much in love with you to just be friends. When I come back, I need an answer, yes or no. You don't have to tell me when. You just have to tell me if'" (via Time).
Upon his return, she said yes. And the rest, as they say, is history.