This Is How Much Marla Maples Is Actually Worth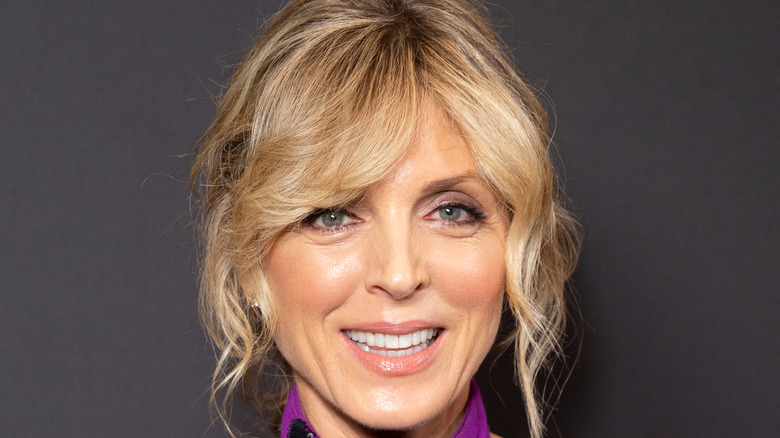 Shutterstock
While Marla Maples is widely known for being the second wife of former president Donald J. Trump and the mother of Tiffany Trump (who's worth $10 million herself), she had a career of her own right before meeting The Donald and falling into his Manhattan social world.
Maples was born in 1963 in Georgia, and as a young adult, had a very successful run in the beauty pageant circuit. By 1985, she decided she wanted to try her hand at acting and moved to New York City, according to Biography.com.
Maples appeared in a host of 1980s and 90s well-known films, including "The Secret of My Success," "Maximum Overdrive," and "Richie Rich's Christmas Wish," according to TCM.com. Her acting chops paid off, because in 1992, she made it on Broadway. Cast as "Ziegfeld's Favorite," she performed in the musical "The Will Rogers Follies" on the storied New York musical strip, but her life was quickly overrun by personal scandal.
Marla Maples became a famous divorcee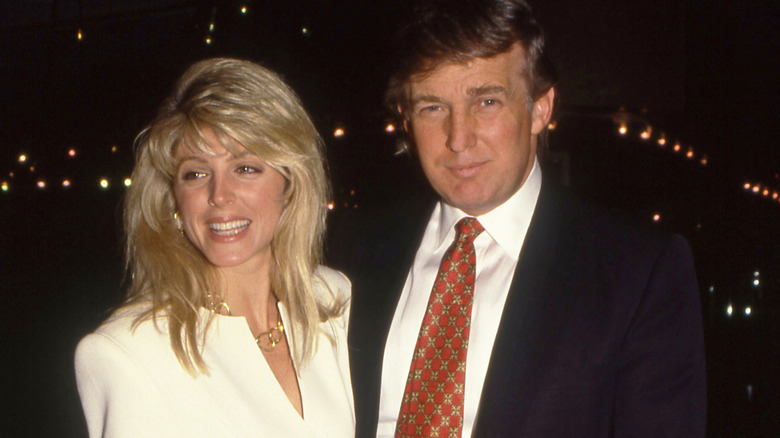 Shutterstock
When Marla Maples and Donald Trump first met, he was still married to first wife, Ivana Trump, according to Biography.com. A confrontation between the two women led to a divorce for Donald and a new life for Maples. In 1993, Maples gave birth to her and Donald's daughter, Tiffany, and the next year they were married at The Plaza Hotel. But as most of us know, the marriage did not last more than a few short years.
You'd think that after divorcing a man as rich as The Donald, Maples would be worth a fortune. Although she demanded a whopping $25 million from Donald, what she got was something different.
Celebrity Net Worth reported that Maples signed a prenuptial agreement that entitled her to only $1 million if the pair separated in under five years. Although their divorce was finalized in 1999, they initially separated in 1997. In addition to the $1 million, Maples got another $1 million to buy a home and $100,000 a year in child support until Tiffany turned 21.
During the ensuing decades, Celebrity Net Worth reported that Maples continued to make her own money with acting work and an appearance as a contestant on "Dancing With The Stars" in 2016. She only made it about four weeks before being eliminated from the reality dance game show, but 2016 also landed her another gig. She served temporarily as a guest host on "The View." Celebrity Net Worth reports Maples as being worth $6 million as of publication.