Inside Mayim Bialik And Jim Parsons' Relationship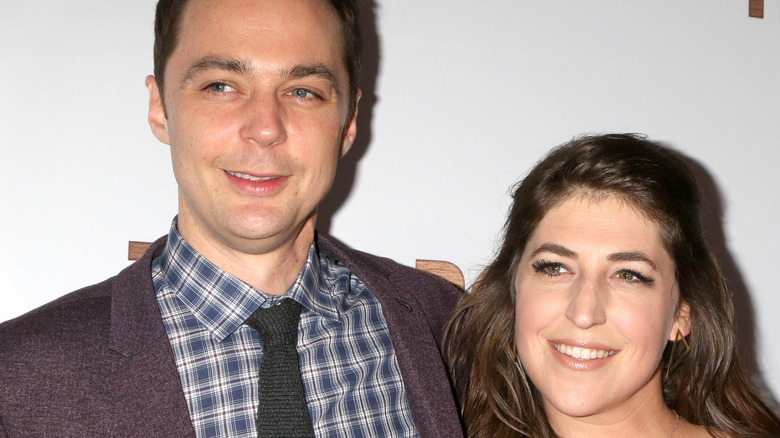 Shutterstock
"The Big Bang Theory" ended in May 2019. For 12 years, it captured audiences and invited viewers into the world of Sheldon, Leonard, Raj, and Howard. Speaking to Us Weekly, Mayim Bialik revealed that "The Big Bang Theory" was so feel-good because the cast had really good relationships backstage. The actor, neuroscientist, author, and film director played Amy Farrah Fowler and said, just like Sheldon and Amy, she has a special relationship with Parsons.
"Jim and I had a lot of nice moments together on set and I think one of the things that worked so well for us as actor partners, and maybe as producing partners too, is that we're not overly sentimental as humans, which I think is helpful," she told Us Weekly. "It was helpful in our acting and also in the way we kind of processed ending a decade together."
In the series finale, Amy and Sheldon win a Nobel prize together, proving you can work with your loved ones. On Parsons' birthday, Bialik shared a montage of their outtakes from the show. She captioned the clip on her Instagram, "I worked alongside this man for almost a decade and basically imitated him as Amy. Now we work together as producers of @callmekatfox, and it's all a wonderful blessing to know and love @therealjimparsons. Happiest of birthdays to you, my friend. To celebrate, here are some bloopers from our time together on set! #TBBT#Shamy."
Mayim Bialik and Jim Parsons have a good working relationship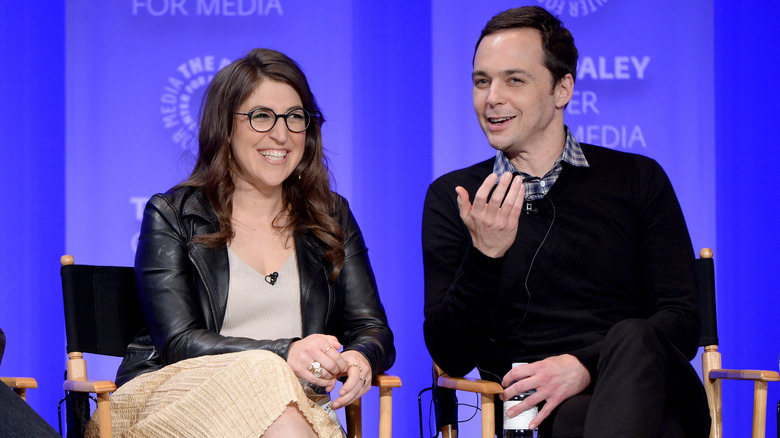 Michael Kovac/Getty Images
Mayim Bialik revealed to Us Weekly that since she's close to Jim Parsons, filming their last scene was "very, very emotional." However, they prove that some friends are meant to work together. Entertainment Weekly reported that in January 2021, Bialik made her debut in "Call Me Kat," an adaptation of the British sitcom "Miranda."
Parsons is credited as an executive producer on the show. While it seems the pair are great pals and a sitcom dream team, Bialik didn't automatically assume she'd get the job. Speaking on Us Weekly's Watch With Us podcast, she said, "When Jim brought it to me, I thought he was just asking my opinion because we were friends and we have a lot of similar tastes. I was like, 'That sounds great. I totally think that's a great idea!' He was like, 'No, Mayim. I'm telling you about this because I want you to play her.' So I was totally shocked."
"The Big Bang Theory" built the foundation for a strong relationship. Bialik said [per Entertainment Weekly], "Big Bang Theory was a finely oiled machine when I got there, which was fantastic because there was less pressure on me. They all already knew what they were doing. Essentially, I imitated Jim Parsons for the first couple of years, and that seemed to work. Now [on Call Me Kat] we get to build from the ground up ... I've never had a job like this."