Expert Dishes On Matt James 'Pursuing' Rachael Kirkconnell Again - Exclusive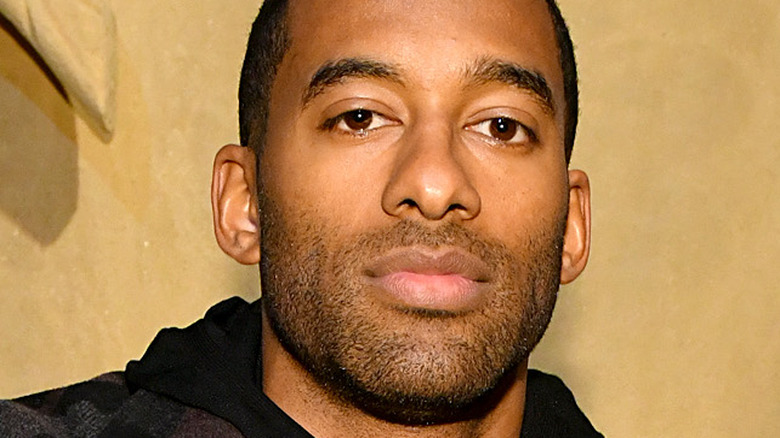 Craig Barritt/Getty Images
Bachelor Nation is still buzzing with the news that Matt James and Rachael Kirkconnell are back together. On Season 25 of "The Bachelor," James seemed to have found love with Kirkconnell. However, just after the premiere of the show in January of 2021, racially insensitive photos of Kirkconnell surfaced online, and James, the first Black Bachelor, was forced to reconsider his relationship with Kirkconnell. It was revealed that the pair had officially called it quits during the "After the Final Rose" special (per Us Weekly).
"Matt James and Rachael Kirkconnell have had their ups and downs," relationship expert and co-owner of matchmaking agency Platinum Poire Rori Sassoon told The List. "They faced an extensive amount of hurdles throughout their much-publicized, somewhat short-lived relationship. When Rachael involved herself in controversial social media activity, the breakup was to be expected. Essentially, Matt caved to societal pressure. We live in a racially sensitive environment, where this type of behavior does not bode well for a person."
After being spotted roaming the streets of New York City together in early April, James came out and admitted that he had rekindled a relationship of sorts with Kirkconnell yet again. "I've seen Rachael a handful of times," James told People earlier this week. "I'm not pursuing any relationships right now outside of that. I said I was going to focus on my relationship with her and that means focusing on it."
Matt James believes Rachael Kirkconnell has learned her lesson
While appearing on the "After the Final Rose" special, Matt James said that he wanted "to take a step back and allow her to put in that work," according to People. As Sassoon points out, the couple's reconciliation makes it appear as though James has decided that Rachael Kirkconnell has done her part to educate herself about how her actions hurt the Black community. "Clearly Matt believes Rachael's involvement was purely a matter of ignorance and not out of malice," Sassoon told The List. "It doesn't come as a surprise that they're exploring this relationship again. From the amount of vulnerability and time spent together, both Matt and Rachael couldn't close this door quite yet. Life throws many curveballs, and it's how you handle those unexpected events that show your true character."
While very little has been revealed about the day-to-day aspects of their current relationship, Sassoon says that their past struggles have the potential to make the couple's bond even stronger in the future. "After stepping away from their relationship, Matt felt it was right to reconsider Rachael," Sassoon said. "If a couple can't get through a mini-crisis together, then they are destined for long-term failure. While this controversy was anything but ideal, perhaps there is a silver lining in it. They left the Bachelor bubble, reassessed the situation, and realized that the sparks were still flying."