Rumors Shailene Woodley Is Forcing Aaron Rodgers Out Of Green Bay Have Fans Divided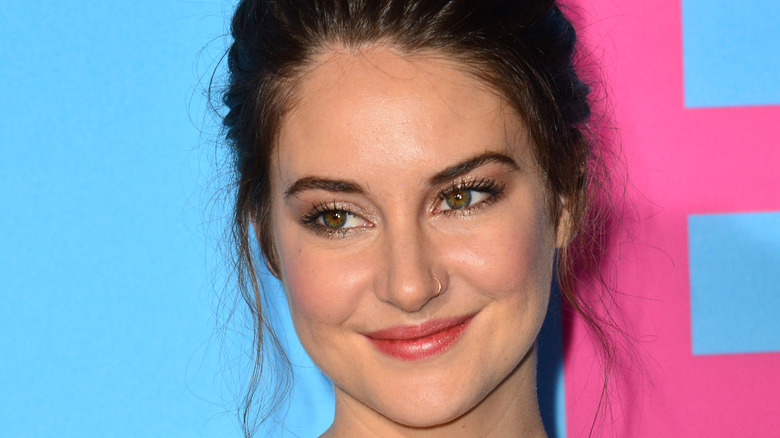 Shutterstock
Could Aaron Rodgers be leaving the Green Bay Packers? According to Sporting News, no quarterback has stayed with the team longer than 16 seasons — including the legendary Brett Favre — and Rodgers may be no exception. Reportedly, the current QB wants out, although it's worth noting that according to Fox News, Packers general manager Brian Gutekunst has released a statement saying Rodgers will not be traded.
That hasn't stopped Twitter from speculating the reason as to why the pro footballer might be moving on from the Wisconsin team. And it has everything to do with a recent life change — Rodgers' engagement to actress Shailene Woodley.
According to Broncos Wire, he may be looking to go to the Denver Broncos, which practice close to where the star lives. At least, this is the theory according to the ultimate authority on everything that is Twitter. And many people are not happy, but perhaps not for the reason you think.
Twitter users disagree on whether Rodgers staying in Green Bay is a good thing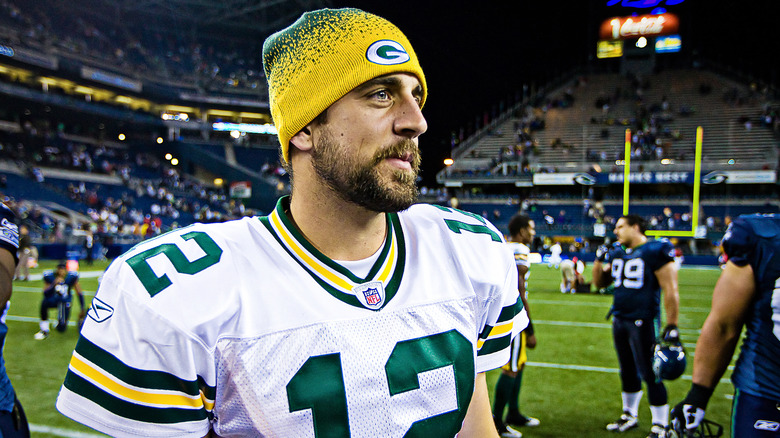 Shutterstock
As one individual noted on Twitter about the rumors Rodgers is not happy with his current situation, "Another reason for Aaron Rogers [sic] wanting to leave Green Bay is the Fact that Shailene Woodley, his fiance, has made it clear that she doesn't want to live in Green Bay."
"If the broncos somehow land aaron rodgers i want y'all to put some respect on miss shailene woodley okaiii ? sis been living in co lowkey for awhile [sic]," one Twitter user commented about the rumor that Rodgers may land in Colorado, closer to his wife to be.
Meanwhile, someone else joked about the situation, "Maybe it's not Shailene Woodley. Maybe GB is f*****g cold, and Aaron Rodgers is over it." Another Twitter user blasted the rumor Woodley has anything to do with a potential parting of ways, saying, "I Can't Believe This Needs To Be Said: Stop Blaming Women For The S**t That Men Do. Aaron Rodgers Is A Grown A** Man. Stop Blaming Shailene Woodley for His S**t. If He Wants To Leave Green Bay, It's His Decision. Stop Blaming The Woman."
Seconded another Twitter user, "Shailene Woodley is trending on Twitter because Green Bay fans are blaming her for Aaron Rodgers being a diva. He's always been a diva. Why do people always blame the woman? Tired of this misogynistic society."