Anne Douglas' Net Worth At The Time Of Her Death May Surprise You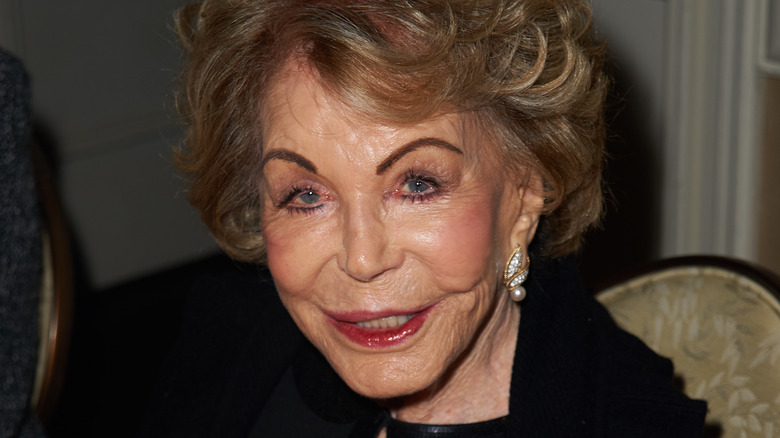 Unique Nicole/Getty Images
Anne Douglas died peacefully at her home in Beverly Hills on Thursday, April 29 at the age of 102 (via NBC News). Throughout her extravagant life as the wife of Hollywood legend Kirk Douglas, she was known for her expensive taste. But Anne Douglas' net worth at the time of her death might surprise you.
In a statement released by the family, Anne's Oscar-winning stepson, Michael Douglas, paid tribute to his late stepmother. "Anne was more than a stepmother, and never 'wicked.' She brought out the best in all of us, especially our father. Dad would never have had the career he did without Anne's support and partnership." He continued, "Catherine [Zeta-Jones] and I and the children adored her; she will always be in our hearts," per Yahoo!.
Elsewhere, Troy Vaughn, the president and CEO of the Los Angeles Mission — a charity to help the homeless – also paid tribute to Douglas and her life's work. Per Yahoo!, Vaughn said in a heartfelt statement, "We are deeply saddened to learn of the death of Mrs. Anne Douglas, beloved widow of Kirk Douglas. Together the Douglas family has been deeply involved in the Los Angeles Mission's efforts to restore the lives of our city's homeless." He continued, "The Los Angeles Mission and the Anne Douglas Center is proud to uphold her legacy and tireless commitment. Rest In Peace, Anne. We love you."
Anne Douglas was worth millions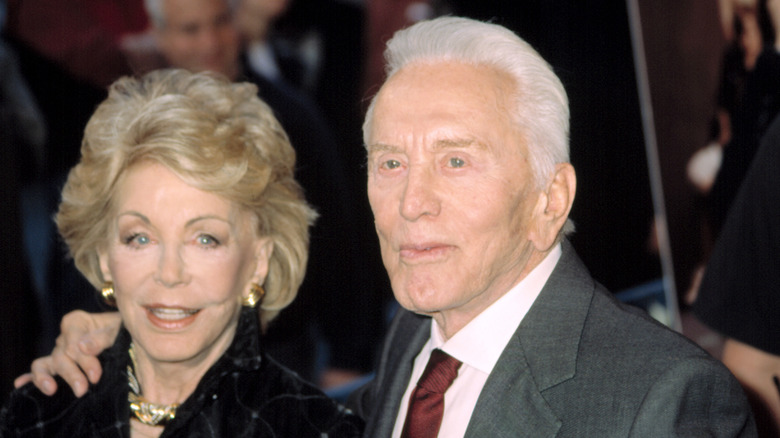 Shutterstock
As People reports, Anne Douglas died just a year after the death of her husband of 66 years, Hollywood icon Kirk Douglas, with whom she shared two children, Peter and Eric. According to Celeb Worth, the late Anne's net worth is estimated to be a whopping $60 million. The part-time actress, producer, and humanitarian was previously estimated to be worth roughly $1.2 million. However, following the death of her husband in 2020, Anne's net worth dramatically increased to around $60 million (via Meaww). 
Rather than passing on their wealth to their children, the Douglases previously decided to donate their millions to several humanitarian causes. As Deadline reports, Anne was well known for her philanthropic work throughout her life, having co-founded the Cedars-Sinai Research for Women's Cancers and given funding to the Anne Douglas Center for Women in Los Angeles, among many other charitable projects.