Shanna Moakler Speaks Out About Kourtney Kardashian And Travis Barker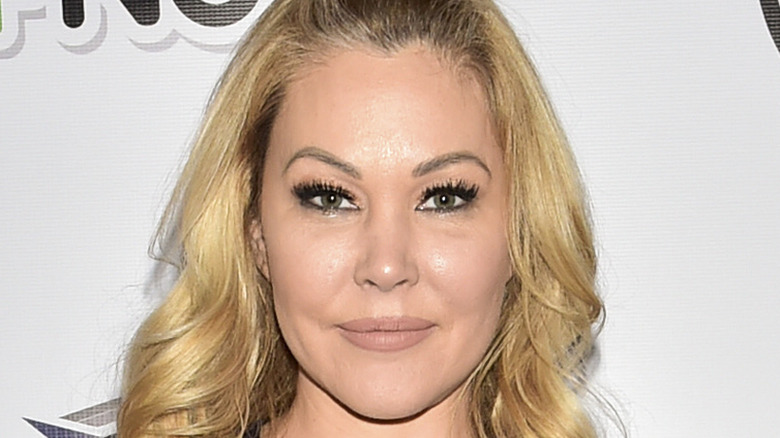 Michael Bezjian/Getty Images
Shanna Moakler and Travis Barker's relationship has been making headlines for years. The pair first met in the summer of 2002 (via Elite Daily). They hit it off and after just one year of dating they welcomed their first child, a son named Landon. In 2004, they tied the knot in a "Nightmare Before Christmas" themed wedding ceremony before signing on for their very own reality TV series, "Meet The Barkers." 
The show ran on MTV for two seasons (via IMDb), but Barker opted to call it quits upon feeling that the show was "toxic" to his family. The couple welcomed their daughter, Alabama in 2005, but split a year later. The pair's divorce has proven to be very dramatic over the years.
Not long after their split, Barker was reportedly dating heiress Paris Hilton, which Moakler allegedly didn't approve of. The two women were said to get into a heated argument when they ran into each other at a Hollywood nightclub. The authorities were called after the altercation and both women filed police reports. Barker also claimed in his memoir that Moakler attacked actress Lindsay Lohan during a New Year's Eve party after she saw her ex kissing the "Mean Girls" star. 
She reportedly also poured a drink over Kim Kardashian during a 2008 party when rumors surfaced that she and Barker were dating. Now that Barker is dating Kim's older sister, Kourtney Kardashian, Moakler is speaking out about the couple's latest set of PDA photos on social media.
Shanna Moakler shades Travis Barker on social media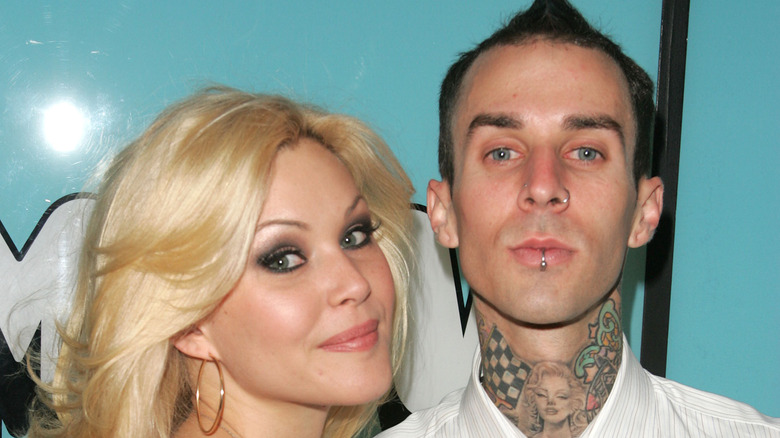 Peter Kramer/Getty Images
So, Shanna Moakler posted an photo of herself with her boyfriend Matthew Rondeau. The picture featured Rondeau kissing the model's hand. "He makes me happy," she captioned the snap. However, one fan called Moakler out for sharing pics of her beau when he doesn't have any photos of the couple together on his own Instagram feed (via Daily Mail). "Girl, don't post him when he isn't posting you. It's embarrassing," the follower commented. That's when Moakler dropped some subtle shade about her ex-husband Travis Barker's relationship with Kourtney Kardashian. "Unlike some people, my relationship status isn't based on social media posting," Shanna responded to the critic. "I'm happy [in] life, not on IG."
The comment appeared to be targeted at Barker and Kardashian, who have been making headlines with their racy PDA photos. Sources tell People that Moakler has been upset about seeing how close Barker and Kardashian have become. "Shanna's moved on from Travis, but it's been hurtful that everything he's doing for Kourtney he did before for her, like the plane flying overhead, the flowers," the insider stated. "It's all exactly the same."
However, in the public, Moakler has wished the couple well. "He's my friend and coparent, and I want him to be happy," Moakler told Page Six back in February. "And if being with her makes him happy, and she's happy, I'm happy for both of them, honestly. He can handle that Kardashian drama."