Trisha Yearwood Shares A Sobering Health Update After COVID-19 Diagnosis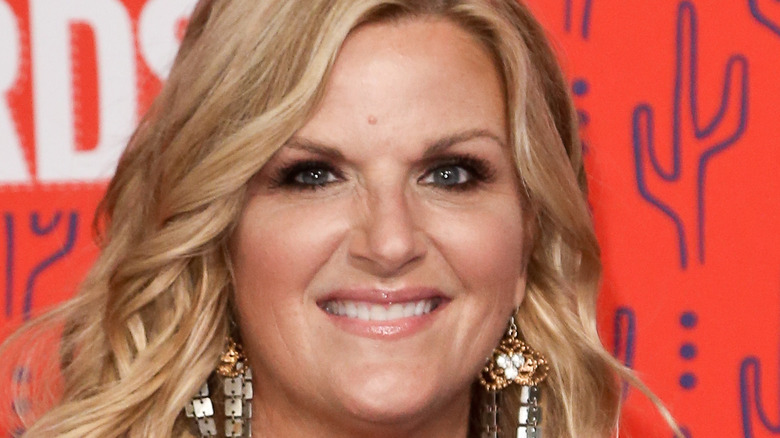 Shutterstock
Trisha Yearwood first realized she had lost her sense of taste and smell when her husband Garth Brooks made her morning coffee back in February. "I love you, but did you put coffee in here?" the singer and cooking show host related on "The Kelly Clarkson Show" (via People). As her country star other half went on to share via social media, his wife had contracted COVID-19.
"Due to someone on their team testing positive for Covid-19 and out of an abundance of caution, Garth Brooks and Trisha Yearwood are cancelling everything and testing and quarantining for two weeks," Brooks' Twitter account announced on February 11, 2021. He would go on to tell fans his "Queen" tested positive.
Flash forward to April, and Yearwood is still feeling the effects of her diagnosis eight week later.
"I lost my taste and smell so food is kind of different right now," the "Trisha's Southern Kitchen" star told Clarkson, noting she initially lost those senses "just like that."
How Trisha Yearwood is coping with her ongoing COVID-19 symptoms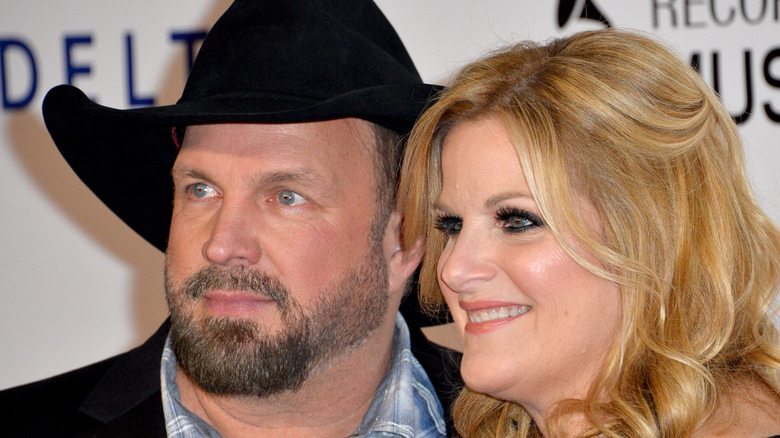 Shutterstock
As Yearwood shared during her appearance on "The Kelly Clarkson Show," she relies on Brooks in large part to tell her how food tastes (via People).
"Now it's all about texture," she said. "I can tell if something's spicy, that's about it." Of course, as her fans know, Yearwood is magic in the kitchen, with the 56-year-old saying, "I love to cook so now when I cook I just ask Garth, tell me if it needs more salt and pepper. It's the weirdest thing."
Meanwhile, the star noted that her husband has been "wonderful" throughout her illness (via Page Six). Back in March, on Facebook Yearwood also praised Brooks, writing, "My incredible husband is literally Superman and never got covid – but still took all the precautions to keep everyone we know and love safe!"