What Camilla Parker-Bowles' Son Really Thought About His Family's Portrayal On The Crown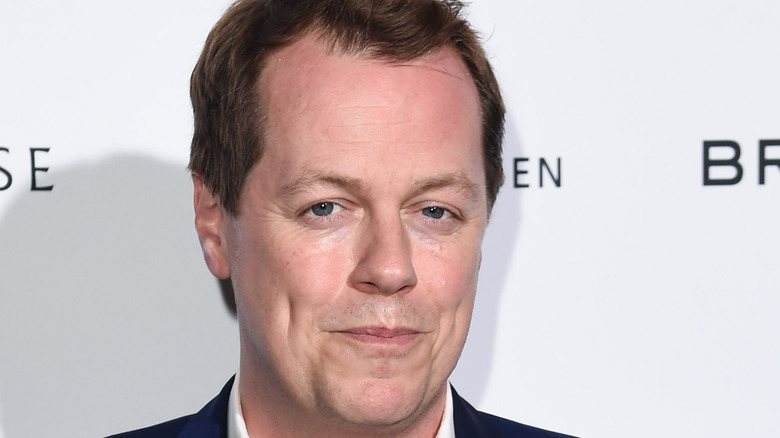 Shutterstock
Since "The Crown" premiered on Netflix back in 2016, the television drama revolving around the royal family has garnered quite a bit of praise and criticism from the real-life people depicted in each of its four seasons. During an appearance on "The Late Late Show With James Cordon" in February of 2021, Prince Harry noted that the fictionalized version of the royal family's life contained at least a bit of truth. "It's fiction, but it's loosely based on the truth," Harry said, according to Us Weekly. "It gives you a rough idea about what that lifestyle, what the pressures of putting duty and service above family and everything else, what can come from that."
Princess Diana's brother, Earl Charles Spencer, revealed that he had denied Netflix access to film at the Spencer family's estate for the fourth season of "The Crown" due to a fear that many might consider the television show a history lesson on the royal family. "The worry for me is that people see a program like that and they forget that it is fiction," he said on ITV's "Love Your Weekend with Alan Titchmarsh" in 2020, as Us Weekly reported. "They assume, especially foreigners, I find Americans tell me they have watched The Crown as if they have taken a history lesson. Well, they haven't."
Camilla Parker-Bowles' son, Tom Parker-Bowles – who has faced terrible tragedies in his life – was the most recent royal family member to open up about his family's portrayal on the show.
Tom Parker-Bowles said The Crown is not a true representation of his family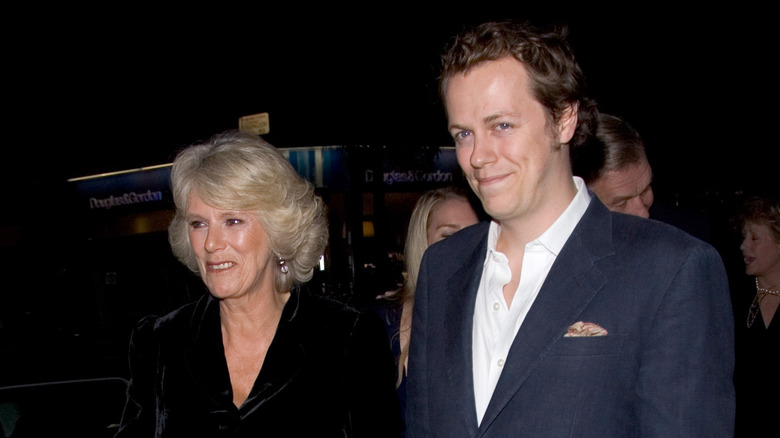 Antony Jones/Getty Images
In an interview with The Times in late April 2021, Tom Parker-Bowles — an award-winning food writer and critic — remarked on the portrayal of his father, Andrew Parker-Bowles, in the fourth season of "The Crown." In the fourth season of the television show, a young Camilla Parker-Bowles – who's had a rocky relationship with Queen Elizabeth — is shown having an affair with Prince Charles (who is married to Princess Diana), while Andrew Parker-Bowles is also having an affair with Queen Elizabeth's only daughter, Princess Anne (per People). 
"The Crown is beautifully filmed and beautifully acted but complete bollocks mostly," Tom told The Times. "I saw a bit with my dad and thought, 'God, you've got him wrong,' but I would say that, wouldn't I?"
Tom was also asked about whether his mother would take on the new title of "Queen Camilla" when she sits on the British throne with her husband, Charles, when he inevitably becomes king. "I honestly don't know if Mum will be called queen," Tom told The Times. "That hasn't been decided. There are a lot of interesting Sky documentaries about that I'm sure, but I honestly don't know if that's true." Tom was also asked to comment on the drama surrounding Meghan Markle and his stepbrother, Prince Harry. "What can I say?" Tom continued. "Families are never easy, but they'll work it out in the end."