What Aidy Bryant Really Thinks About Being Called 'Fat'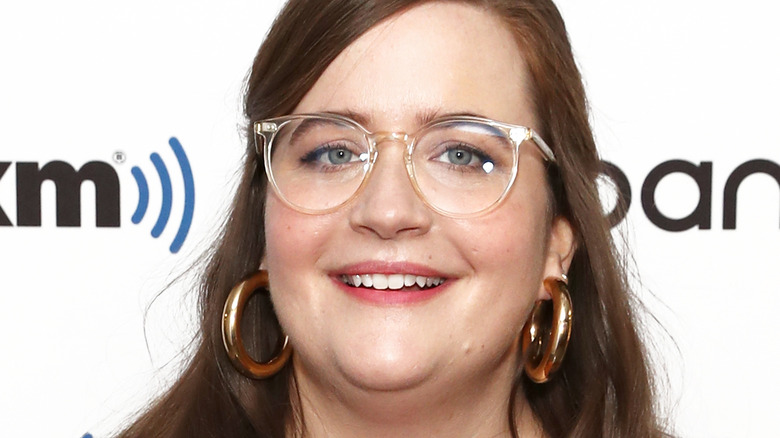 Cindy Ord/Getty Images
We may receive a commission on purchases made from links.
If you're trying to insult Aidy Bryant (and why on earth would you?), don't do it by calling attention to her weight. The "Saturday Night Live" cast member is also the star of Hulu's "Shrill," which aims to de-stigmatize both the word "fat" and the people who self-describe as such. In an interview with The Washington Post, Bryant explains that she has no trouble calling herself fat, and dislikes terms like "big-boned" and "chunky." Using the word, she says, is "like taking the power out of it. It doesn't have to be so loaded. It's just true, and sitting with that, it makes it easier for me. It just feels a little less frightening."
"Shrill" is based on a memoir by the same name by journalist Lindy West, who detailed her struggles to be accepted for both her size and her outspokenness in a society where women are still idolized for being thin and quiet. As Annie Easton, the West-esque character, Bryant has relationships that don't focus on fat jokes, gains self-confidence at work, and feels empowered enough to confront a nasty internet troll. But it also shows uncomfortable moments that fat people know all too well: clothes not available in her size; a mother who nags about dieting; and the aforementioned troll who sends disturbing images of pigs. 
One episode in particular was based on an experience Bryant herself had — one that stings even today.
Aidy Bryant is confident in who she is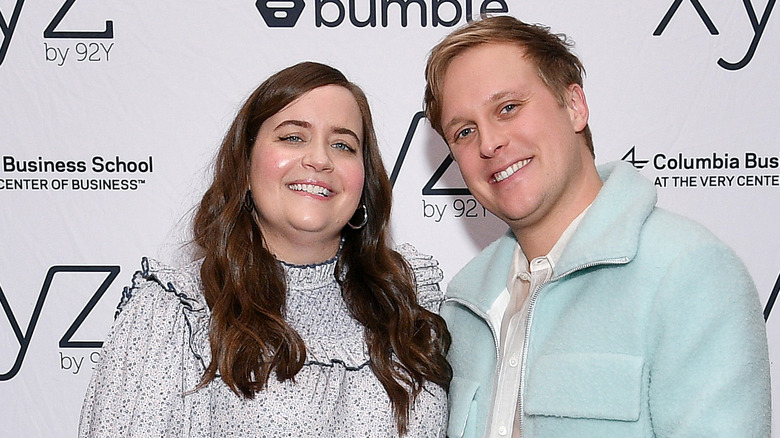 Dia Dipasupil/Getty Images
During a physical exam five years ago, a doctor urged Aidy Bryant to have gastric bypass surgery as a weight loss measure. She tells The Post, "Their assumption is that I have that as a goal, and just by looking at me, they assume that's the reason I'm there at the doctor's office. And there's an assumption that if you're fat, you've given up on yourself. And it's like, I exercise all the time. I don't eat doughnuts for breakfast, lunch, and dinner."
That assumption contributes to many moments in the show, such as a fitness trainer who patronizingly says, "There is a small person inside you waiting to get out." The Post also describes one episode in which Annie's mother tries to prevent a waiter from giving her a bread basket before the food arrives.
Although "Shrill" will take its curtain call after Season 3 (which begins in May), Bryant plans to pursue new projects and to continue shattering the public perception of fatness. That perception extends to fashion, as well. Recently, she, West, and costar Lolly Adefope posed for Cosmopolitan, wearing outfits the star never thought she could pull off. "When I was in high school, I never would have worn prints," Bryant said. "Because I was like, Well, then I'm just a big wall of print." The stunning clothes she sports in the article put an end to that assumption, too.