The Truth About Carnie Wilson's Struggle With Her Weight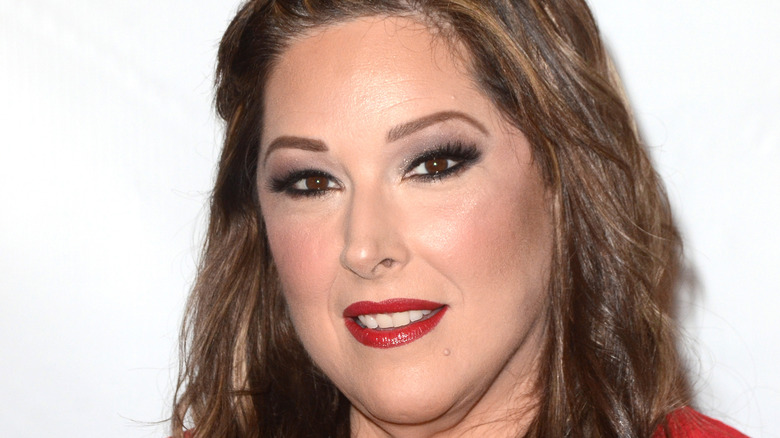 Shutterstock
Although Carnie Wilson grew up in the world of the rich and famous with musician Brian Wilson of The Beach Boys as her dad, per ABC News, she didn't become famous in her own right until the late '80s when she formed a band with her sister, Wendy Wilson, and friend, Chynna Phillips, daughter of Michelle and John Phillips of The Mamas and The Papas.
That's when the group Wilson Phillips was born and Carnie Wilson became a pop sensation. Carnie has had a successful musical and television career despite Wilson Phillips breaking up after just two albums. The trio has reunited several times since the 1990s, putting out holiday songs and cover albums, according to Westward.com. Plus, Wilson went on to host a talk show and host a remake of "The Newlywed Game," (via TV Guide).
She's also had a happy marriage to fellow musician Rob Bonfilglio. The pair wed in 2000, according to Glamour Fame.com, and have two daughters, Lola Sofia and Luciana Bella. Through her decades of fame, one thing has haunted Wilson from the start: her weight.
A lifelong battle against weight gain has plagued Carnie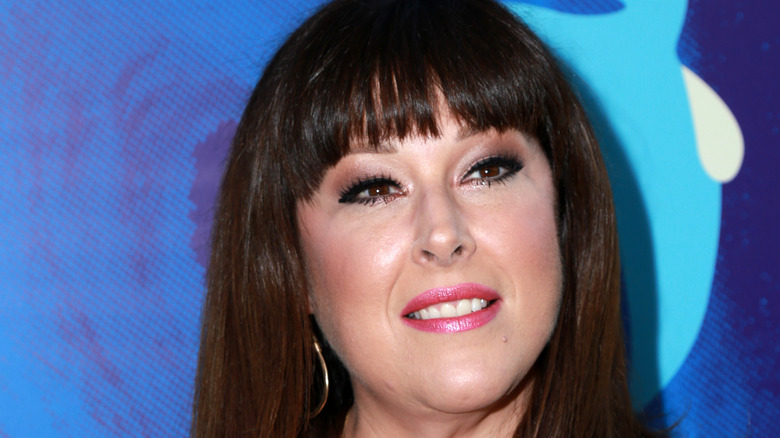 Shutterstock
Carnie Wilson has undergone two weight loss surgeries, according to Huffington Post. The first one was in 1999 and very well publicized. In fact, Wilson told People that she recalled going on "The Howard Stern Show" shortly after the surgery and being fat shamed for it.
"I went to do 'The Howard Stern Show' and when he was on E!, it was on camera," the singer recalled. "So when I walked in, the producer Gary said, 'Step over here and wait for Howard.' Well I didn't know this, but I was stepping on a scale. And I looked up and in red, big numbers, 233 pounds showed up on this thing. I said, 'Wait a minute?' and I looked down and all I could think was 'Howard, ready to shame me?' They purposely did it."
She went on to tell People how humiliating the entire experience was. "It's like a joke to him, but it wasn't to me," she revealed. "It was one of the worst experiences I ever had. I was so devastated and so embarrassed."
Carnie went back under the knife for a second weight loss surgery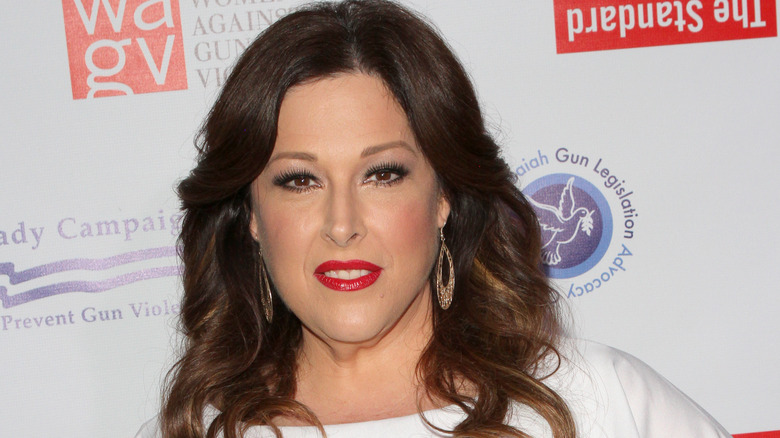 Matthew Simmons/Getty Images
Carnie Wilson's first weight loss surgery was gastric bypass surgery. After gaining weight back, she chose to have a second surgery in 2012. That time she had lap band surgery, according to Huffington Post. Lap band surgery involves placing a belt that adjusts near the top of the stomach, (via Medicinenet.com).
Soon after the surgery when she had already lost 30 pounds, Wilson told People that she knew she did the right thing. "It was the right decision for me and I'm doing really well so far. It's all about taking good care of myself," Wilson said.
At the time of her second surgery, Huffington Post reported that Wilson noted it was a daily struggle to make the right food choices. She also admitted that having children contributed to her weight struggles. Still, she was determined to take care of herself and make good decisions as having surgery was only part of her weight journey.