Inside Meghan Markle's Latest Appearance To Empower Young Women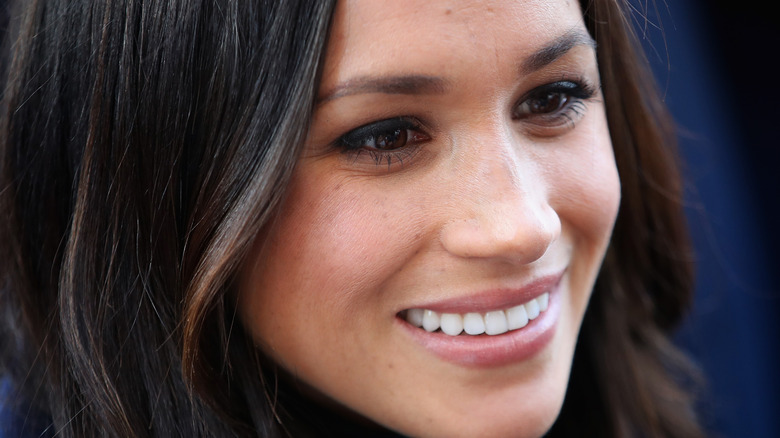 Chris Jackson/Getty Images
As she awaits the arrival of her daughter, Meghan Markle (who didn't attend Prince Philip's funeral because of her pregnancy) held a virtual chat with teenage girls who aspire to work in fields like politics and medicine.
Per the Daily Mail, Meghan was joined by leaders of Girls Inc. and The National Women's Law Center for the roundtable discussion on April 30, 2021. The majority of participants were young girls of color, and Meghan spoke with them about issues including racism and mental health. This is certainly not the first time that the actress and activist has spoken about such issues — during her March 2021 interview with Oprah Winfrey, Meghan spoke out about how these issues have affected her personally, and opened up about her own mental health struggles and suicidal thoughts after learning that concerns were raised in the royal family about her son Archie's skin tone.
During the virtual roundtable, Meghan referred to the teen participants as "young activists" and encouraged them to "challenge injustice" (via the Daily Mail). According to The Sun, Meghan spoke with the girls about female trailblazers throughout history and asked them who they're inspired by. Fannie Lou Hamer and Kala Bagai were among the inspirations named by the participants.
Meghan Markle has been a vocal feminist since a young age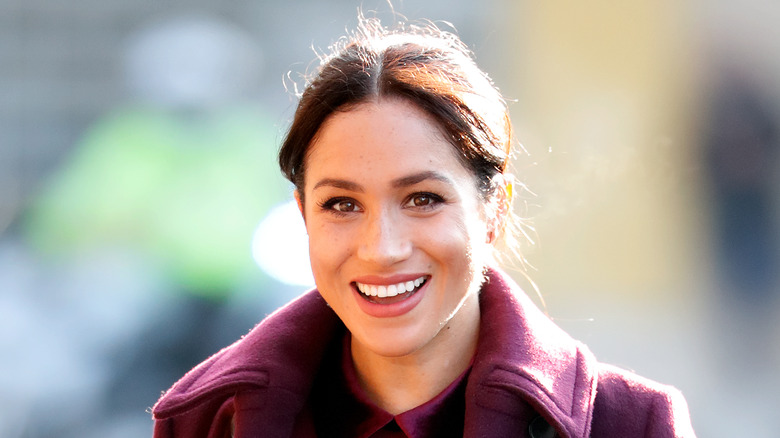 Max Mumby/indigo/Getty Images
Using her platform to empower girls and women seems like a natural choice for Meghan Markle. When she was just a young girl herself, Meghan watched a Proctor & Gamble commercial that declared "women all over America are fighting greasy pots and pans," as reported by Inside Edition. She objected to the sexist phrasing, especially when two of her classmates mocked her by that saying women belong in the kitchen.
Meghan wrote a letter to Proctor & Gamble and also sent letters to women she looked up to, including Hillary Clinton and "Nick News" anchor Linda Ellerbee. Ellerbee took notice and invited Meghan to speak on "Nick News" about her thoughts on the matter — she was 11 at the time. "I don't think it is right for kids to grow up thinking that mom does everything," Markle said, per Inside Edition. "If you see something that you don't like or offended by on television or any other place, write letters and send them to the right people and you can really make a difference, not just for yourself but for lots of other people."
It looks like Meghan's life-long commitment to equal treatment has only grown. A post on the Archewell Foundation's website said that Meghan will continue to organize events aimed at empowering young girls. The post described it as part of the foundation's "commitment to building compassionate communities that uplift women and girls" (via the Daily Mail). We can't wait to see what Meghan accomplishes.