The Aldi Sweet Treats Coming In May 2021 You Need To Know About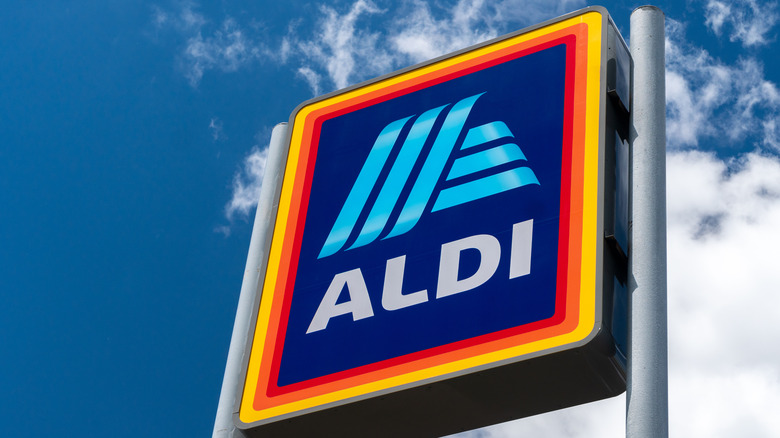 Shutterstock
The grocery store chain Aldi has gained quite a following on TikTok, with users regularly posting videos of their best finds from the store, sometimes racking up millions of views in the process. Each week, the store is known to change their selections, which means you can almost always find tasty new products to add to your shopping cart and pantry. This includes Aldi-exclusive foods backed by the Good Housekeeping Seal, such as plant-based Earth Grown meatless meatballs and coconut milk strawberry yogurt, according to an Aldi press release.
Of course, desserts are always a beloved and sought-after item, and Aldi followers know that a new month often brings delicious new goodies to the store's shelves, this time for Mother's Day. From cream cake to cheesecake samplers, a new batch of limited-time products will hit shelves starting the first week of May, according to Aldi's Instagram page and website. Best of all, many are healthier alternatives to traditional sweets. 
Get ready to indulge your sweet tooth with gluten-free options
Not sure what flavor of cake is your favorite because you like them all? You're in luck. May 5 will see at least two cake sampler options available in Aldi stores, including a Bake Shop Crème Cake Sampler for $5.99 and Gluten Free Cheesecake Sampler for $8.99. If baked goods are your treat of choice, you'll also find Bake Shop 7-Layer Bars made of sweetened condensed milk, coconut, chocolate chips, chopped nuts, and butterscotch chips for $3.99 in the desserts.
The 2-pound cheesecakes come with two slices each in various flavors, including classic New York style, triple chocolate, and raspberry swirl. If you're afraid the taste might suffer because of the gluten-free recipe, don't worry. Many commenters to the gluten-free Baking blog have raved about the Aldi cheesecakes pieces, calling them "delicious." The good news is Aldi will other gluten-free desserts in May, too, including Chocolate Frosted Gluten Free Donuts.
Whether you have a sweet tooth or not, there's bound to be something in the Aldi aisles for you this May.