Who Is Shadow And Bone Star Freddy Carter Dating?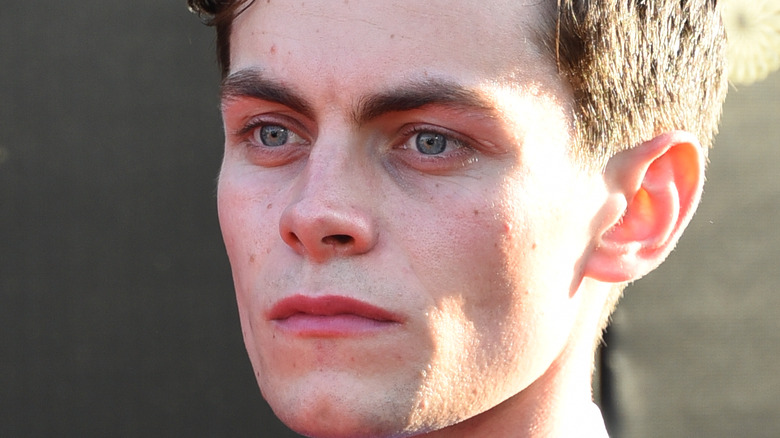 Shutterstock
Viewers of Netflix's Shadow and Bones may be pining after the heart of Freddy Carter, who plays Kaz Brekker on the fantasy series, but unfortunately for his many fans, he's already taken, and has been for the past three years. So, who is the lucky lady? According to Celebs In-Depth, the 28-year-old actor is currently dating Caroline Ford, and has been for the past three years. 
After being cast to appear on another Netflix series called "Free Rein," which followed a girl and her beloved horse, Carter, who played Pin, was introduced to Ford, who was cast as Sam, and quickly, they formed a deep bond with one another. Then, as their show made its debut on the streaming platform, they went public with their romance on Instagram. 
In their first social media appearance, which was shared by Carter on July 20, 2017, Ford was seen and a caption, reading "rooftop reunion," was given. One month later, Ford shared an image from the same day but failed to mention or tag her beau.
Freddy Carter and Caroline Ford always share birthday posts
While Carter and Ford don't share too much about their relationship with one another on their Instagram pages, they have made a habit of honoring each other with tribute posts every year on their birthdays.
In Carter's post recent post honoring Ford, he wrote, "'Yours, always, Darling.' Happy Birthday x," and shared an image of his girlfriend in an apparent fit of laughter as she covered her mouth with her fist and used her other hand to raise an empty champagne glass.
Meanwhile, in Ford's most recent post to Carter, she told her actor beau, "Happy Happy Birthday [Freddy Carter]. I would not have wanted to be stuck in a flat with anyone else. Thank God for you." Along with Ford's post, she included a photo of Carter smiling at her with his phone in his hand and a glass of wine at his side.