What The Most Popular Boys' Baby Names Of 2020 Actually Mean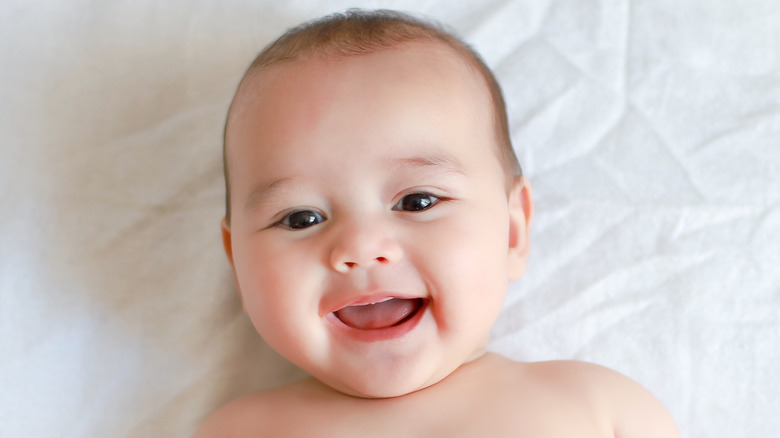 Shutterstock
Choosing a name for your new baby is a difficult task. Whether you are choosing to name them after a family member, staying within one letter, or starting from scratch, the name you give your baby is a big decision that stays with them for the rest of their life.
Many soon-to-be parents look to current popular names to help inspire them. According to Good Housekeeping, popular boys' names often stay the same — Michael, David, and Jacob have held the first spots for years. But lately, parents have been thinking more outside the box, helping new names climb to the top.
The list of top 2020 boy's names features inspiration from travel, with many being international names popular in other countries. We also see parents taking ideas from celebrities, opting for nicknames as first names a-la Baby Archie, and even "Bachelor"-inspired names like Brooks, Hayes, and Cruz.
Above all, the Social Security Administration lists three boy names as the most popular for 2020: Liam, Noah, and Oliver. But what do these names mean?
What the most popular boy names mean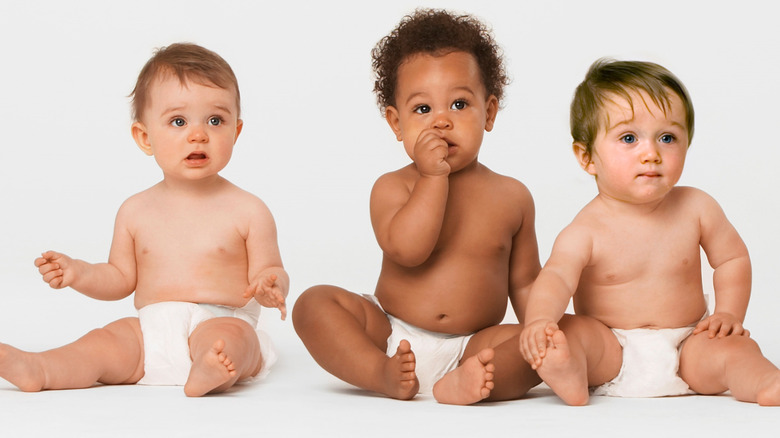 Shutterstock
Before you name your baby, it's a good idea to find out what that name actually means. As the most popular boy baby name of 2020, you'll be seeing a lot of Liam's around in the coming years. According to Baby Center, Liam is an Irish name meaning "strong-willed warrior and protector." While the name was used solely as a nickname for William in the past, parents today have taken the shortened version and made it a name of its own.
Second on the list is Noah, which is a Hebrew name meaning "rest" and "comfort." Baby Center projects Noah rising to the No. 1 spot in 2021. Right behind Noah is Oliver, which comes from the French name Olivier and translates directly to mean olive tree.
Right under the top three names and rounding out the Top 10 most popular boys' baby names of 2020 are William, Elijah, James, Benjamin, Lucas, Mason, and Ethan. Further, 2020 saw a decrease in previously popular names, including Bowie, Payton, Chad, and Jaxen.