Chrissy Teigen Gives The Scoop On Her New Friendship With Meghan Markle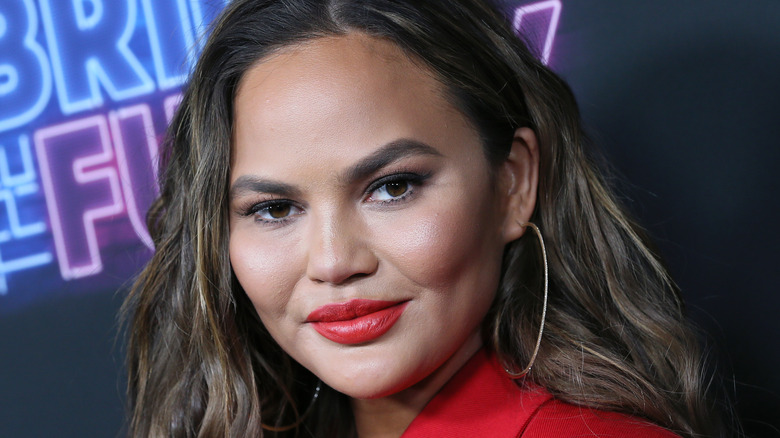 David Livingston/Getty Images
Chrissy Teigen has opened up about her budding new friendship with Meghan Markle. Speaking to Entertainment Tonight's Keltie Knight at the Vax Live: The Concert to Reunite the World on Sunday, May 2, the former model and cookbook author was appreciative that the Duke and Duchess of Sussex co-chaired the event, and she even joked about baby Archie's now-famous chicken pen. 
"I feel like our world has just gotten so small, through this whole pandemic and everything," Teigen told Entertainment Tonight, adding, "We have to go to Montecito and chill in the chicken house. Archie's Cluckin' Hut?" As for Prince Harry and Meghan themselves, Teigen continued, "They're so wonderful for co-chairing this. This is obviously such an incredibly important event that I'm so happy to be a part of."
As The Sun reported, Prince Harry appeared alone at the taping of the Vax Live show, which is due to air on Saturday, May 8, while the very pregnant Meghan remained at home. Speaking at the event, the Duke of Sussex delivered a passionate speech about vaccine distribution in the global fight against COVID-19. "We're also coming together because this pandemic cannot end unless we act collectively with an unprecedented commitment to our shared humanity," Prince Harry told the audience (via The Sun).
Chrissy Teigen and Meghan Markle bonded over a shared loss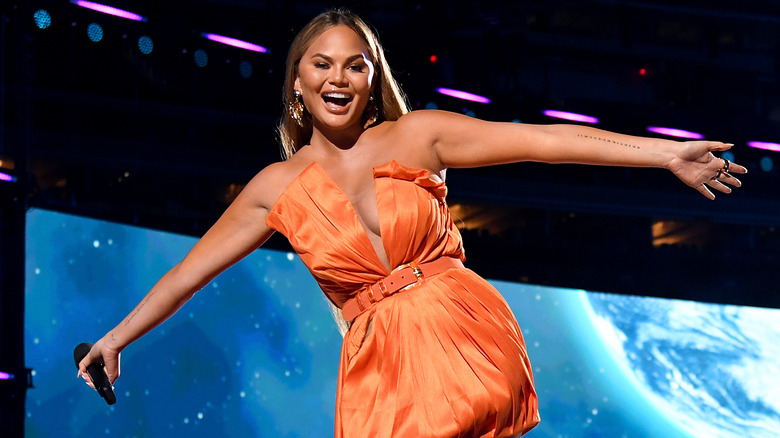 Kevin Mazur/Getty Images
During an appearance on Bravo's "Watch What Happens Live" after show, Chrissy Teigen revealed that Meghan Markle had reached out to her following her and husband John Legend's tragic loss of their son, Jack, who was stillborn in the fall of 2020. Meghan herself had a miscarriage in July 2020 (via The New York Times). "She's been so kind to me ever since we connected," Teigen revealed. "She had written me about baby Jack ... but, yeah, she is really wonderful and so kind — just as kind as everyone says she is," Teigen said.
Referencing the backlash Meghan has received in the wake of her and Prince Harry's bombshell Oprah interview, Teigen continued on the after show, "That's why you look at everything and you're like, 'My god, what is absolutely wrong with people when they have to make this person out to be so malicious or so crazy?' when it's just as simple as them being as kind as everyone says they are."