What Meghan Markle Said To Chrissy Teigen After The Loss Of Her Son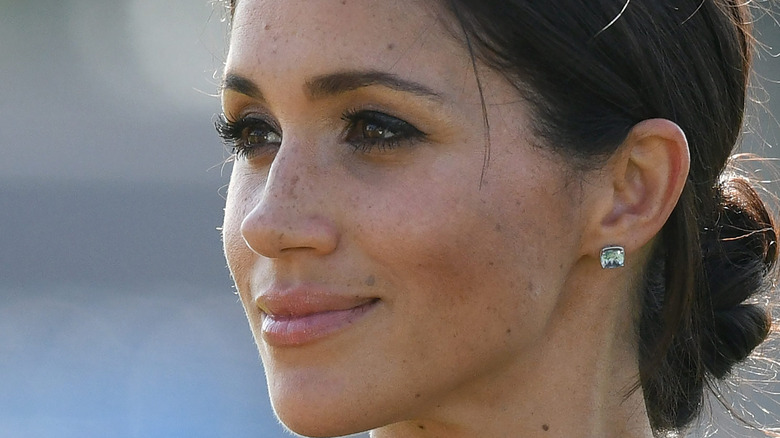 Shutterstock
Chrissy Teigen has revealed that Meghan Markle, the Duchess of Sussex, reached out to her after tragically losing her baby son Jack halfway through her pregnancy (via Daily Mail). Teigen and her husband, John Legend, who are parents to two young children, five-year-old Luna and two-year-old Miles, sadly lost their son Jack in September last year. 
During an appearance on Bravo's "Watch What Happens Live!" after show, the model revealed that the "wonderful" Meghan Markle, who herself suffered a miscarriage last year, had reached out to offer support (via People). "Yeah, she's been so kind to me ever since we connected," Teigen explained, while answering a viewer question. "She had written me about baby Jack ... but yeah she is really wonderful and so kind — just as kind as everyone says she is."
As Page Six reports, she continued, "that's why you look at everything and you're like 'My god, what is absolutely wrong with people that they have to make this person out to be so malicious or so crazy?' when it's just as simple as them being as kind as everyone says they are."
Chrissy Teigen spoke to Meghan Markle shortly after the Oprah interview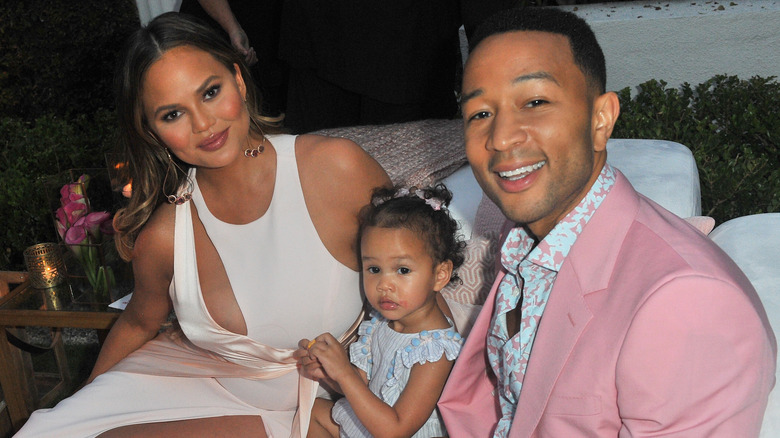 Jerod Harris/Getty Images
According to People, Teigen also said she had been in contact with Meghan Markle shortly after her and Prince Harry's bombshell interview with Oprah Winfrey in March, and revealed she has since watched the CBS tell-all. "I think when I ended up watching it, it was like 'Holy s*** this is big." Teigen continued, "But also I waited a long time to watch it, so I'd already heard so much about it."
Elsewhere, "Watch What Happens Live!" host Andy Cohen also asked if the Duchess of Sussex, who Chrissy first met on the hit game show "Deal or No Deal," had revealed any additional "tea" about her experience with the royal family during their private conversation. However, as Cosmopolitan reports, Teigen stated she hadn't learned anything that wasn't already public knowledge. 
"No. I think she's been very honest [and] open... I think her truth has been her truth since the very beginning," she explained.