Ellie Goulding's Husband Just Announced A New Addition To Her Family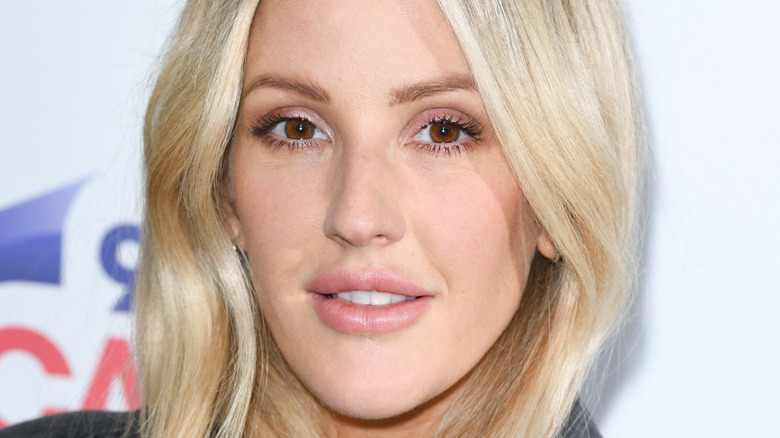 Shutterstock
Ellie Goulding is a mom! Her husband, Caspar Jopling, just revealed the news on Instagram. People reports that the new father shared the pair's excitement on Sunday by saying, "Mum and baby both healthy and happy. Extremely grateful," in his Instagram stories. Joplin also added a request on the story, saying, "I don't ever address the public attention that comes with Ellie's job. But during this magical and personal moment we would really appreciate being able to enjoy our privacy .. Thank you x."
To celebrate the arrival of the baby — whose gender has yet to be revealed — he also shared a picture of the world's population according to google with a crossed out number. Joplin then rewrote the number with his new child's addition, the outlet notes. 
Goulding revealed her pregnancy far into her term at 30 weeks to Vogue. After sharing about her life during the pandemic, the 34-year-old singer shared that she was expecting her first baby while promoting her latest studio album and new wellness book, Fitter, Calmer, Stronger. At the time, the singer told the outlet that she did a show in August of 2020 when she didn't know she was pregnant yet. "That was [around] the time when [Caspar and I] went away briefly when we were allowed to for our one-year anniversary, and that's basically when we found out. It was crazy because it was our one-year anniversary," she said.
Ellie Goulding enjoyed her new curves throughout her pregnancy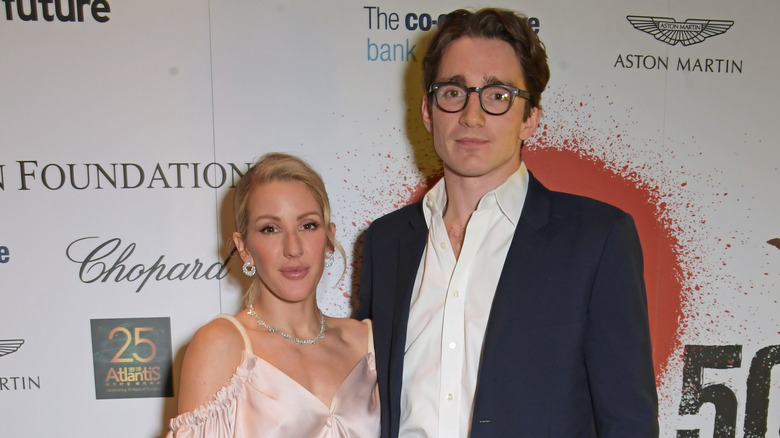 David M. Benett/Getty Images
Even though she may not have been expecting it, the singer's pregnancy proved to be a welcome addition to her and her husband's routine. "That was not the plan," she told Vogue. "The thought of getting pregnant didn't seem like it could be a reality. Becoming pregnant kind of made me feel human. I want a better word than womanly, [but] — I have curves I've never had before. I'm enjoying it. My husband's enjoying it."
Goulding's new baby also impacted her fitness goals, she noted. "I actually went from being smug about how healthy my salads were and my breakfasts and eating nuts and seeds, and then all I wanted was McDonalds," she added. "And I was kind of terrified, I suddenly wanted all of the bad things! Whatever this baby did when it took over my body was like, Hell no—I do not want broccoli, spinach, collards! I just wanted sugar and carbs."
Dealing with the isolation and new pregnancy during the pandemic took a toll on her mental health as well. She revealed that her experience made her want to keep it as secret as possible and that the shock also made her wary of sharing the news with the public. "Because it wasn't something I had planned for right now, [and] I knew it was a more solitary journey because of what's going on. I think that made me keep it very secretive and made me very protective over it."
But now, People notes, Goulding plans on taking her baby with her on tour. Only time will tell when audiences will get to meet the little one!