The Creepy Mementos Victoria Beckham Has Of Her Kids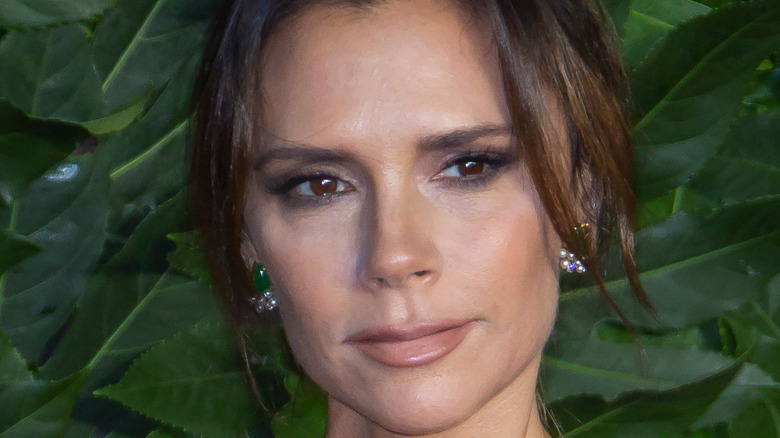 Shutterstock
Victoria Beckham shares four children with her husband, David Beckham: Brooklyn, Romeo, Cruz, and Harper (via Best Life).
Over the years, the former member of the Spice Girls has shared some very sweet family moments with the world. For instance, she said on Instagram last month that the whole family reuniting was "the most precious gift this Easter." A couple of weeks later on Earth Day, she shared on Instagram a picture her photographer son, Brooklyn, took of a lion, calling it "one of my favorites." Last year, the proud mom shared a video of Cruz showing off his impressive singing voice (via The Sun).
It's clear that Beckham loves her kids, but some of her fans are wondering if she has taken her role as a mother a little too far after a recent social media post. On Saturday, May 1, Beckham turned to Instagram to ask what she should do after her youngest child, Harper, lost another baby tooth (via Us Weekly). Then, she made a shocking revelation.
Victoria Beckham asked for advice after her daughter lost a tooth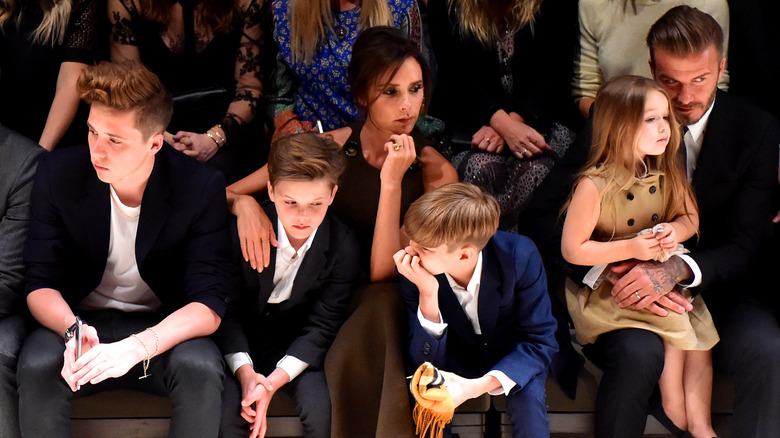 Stefanie Keenan/Getty Images
After the 9-year-old Harper lost a tooth, Victoria Beckham asked what other parents do when their kids lose their baby teeth. "I've got an entire bucket full of all my kids' teeth," she admitted on her Instagram Live (via Us Weekly).
Some people commented that she should throw them away. Others suggested that she could use them for craft projects. Beckham said her "favorite" idea came from Nicola Peltz, who is engaged to Brooklyn. "Dip it gold and wear them on a necklace!" said Beckham's future daughter-in-law.
To keep old teeth may sound creepy to a lot of folks, but it seems like it's par for the course in the Beckham family. Peltz and Brooklyn actually had their wisdom teeth turned into jewelry, and they each wear their significant other's chompers as a symbol of their commitment to each other.