The Heartbreaking Death Of Former NASCAR Driver Eric McClure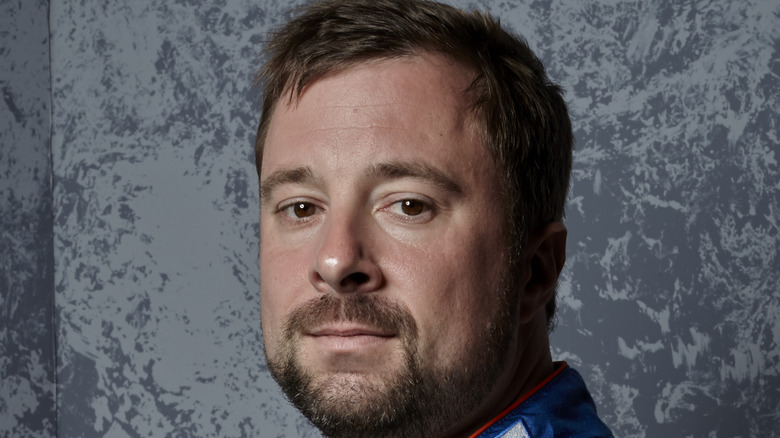 Richard Mclaren/Getty Images
Former NASCAR driver Eric McClure has died at the age of 42. As People reported, McClure passed away on Sunday, May 3, 2021 and his death was confirmed by both NASCAR and his family. Details regarding the circumstances of his passing have yet to be announced (as of publication). 
According to the Associated Press, McClure's family said in a statement, "The family of Eric Wayne McClure, former NASCAR driver, announces with great sorrow his passing on Sunday. They would like to thank everyone for their prayers and support during this very difficult time." In a separate statement, NASCAR said, "We are saddened to learn of the passing of former driver and (team) owner Eric McClure. NASCAR extends its deepest condolences to Eric's family and friends."
Eric's fiancé, Keira Brinegar Tibbs, also paid tribute to McClure. In an emotional social media post, she wrote, "Eric, I will love you until my last breath....please wait for me until then. I love you more."
Eric McClure had a history of health issues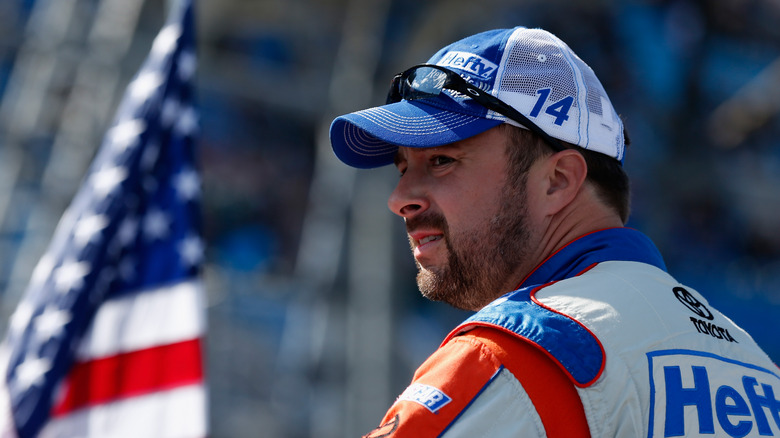 Sean Gardner/Getty Images
In 2013, Eric McClure — who had a surprising net worth — disclosed that he had been diagnosed with acute renal failure. According to People, the former NASCAR star had also revealed that he was being treated for kidney failure back in 2019.
Per The Guardian, McClure spent most of his career as an Xfinity Series racer. Over 14 seasons, he had made 288 career starts and achieved a career peak at Daytona in 2013 where he finished in eighth position. However, in 2016, he raced for the final time and was forced to step away from the track due to health issues. These included two concussions, as well as continuous headaches, dizziness, vomiting, and feelings of depression and forgetfulness. 
As The Daily Beast reported, McClure had also recently experienced major issues in his personal life, and in October 2020, he pleaded no contest to a misdemeanor domestic violence charge against his ex-wife, Miranda McClure, who accused the former NASCAR driver of choking her in front of their children. The NASCAR driver was sentenced to 12 months of probation and ordered to complete substance abuse counseling.
If you or someone you know is struggling with mental health, please contact the Crisis Text Line by texting HOME to 741741, call the National Alliance on Mental Illness Helpline at 1-800-950-NAMI (6264), or visit the National Institute of Mental Health website.