Bill Hader's Net Worth: The Actor Is Worth More Than You Think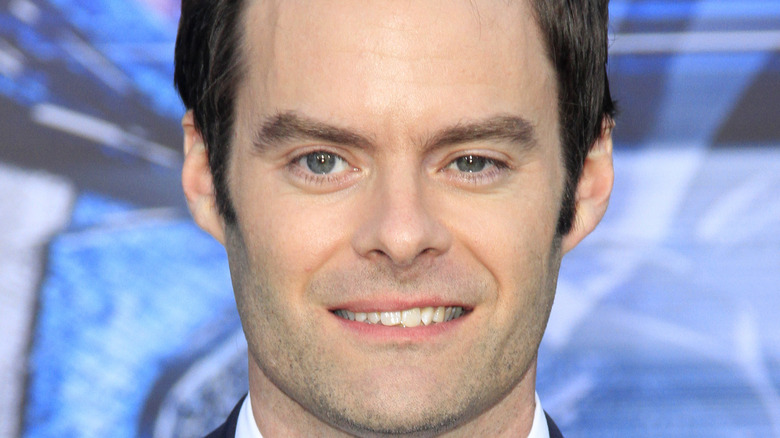 Shutterstock
Bill Hader has made people of all kinds laugh with his hysterical acting and stand-up over the years. Before he became the actor and filmmaker he is today, in 1999 he dropped out of college to get work in Los Angeles. Apparently, after scouring the pages of The Hollywood Reporter, he quickly found work as a production assistant for productions like "James Dean," "Spider-Man," and "The Scorpion King" (via Grantland). 
After a few years, he decided to take a different route and joined some comedy classes. Soon after, he got his big break and joined the "Saturday Night Live" cast in 2005. For over a decade, Hader graced the screen with iconic characters like Vinny Vedecci as well as his impressions of celebrities such as Vincent Price, Al Pacino, Clint Eastwood, and more (via Nerdist).
Ever since his "SNL" days, Hader has starred in critically-acclaimed films such as "The Skeleton Twins," "IT: Chapter Two," and voice acted in the Disney hit, "Inside Out." Along with that, he's starred in hit series such as the HBO show, "Barry," and the mocumentary series, "Documentary Now!" (via IMDb). Since the actor's been working for over two decades, people wonder how much wealth he's accumulated.
Bill Hader has bought two beautiful homes with his vast net worth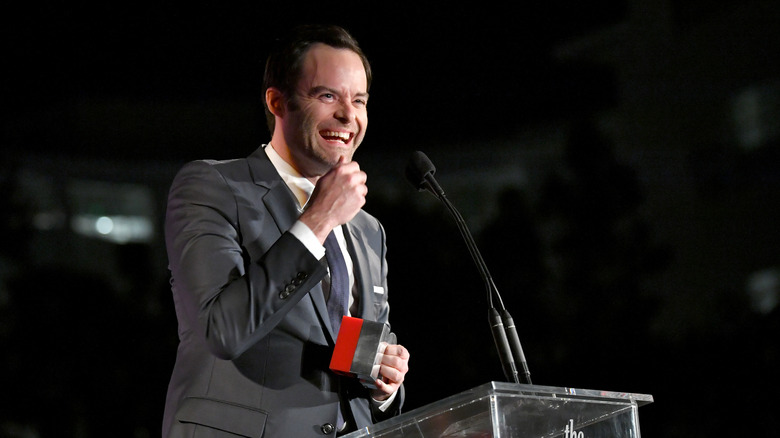 Emma Mcintyre/Getty Images
According to Celebrity Net Worth, the "SNL" alum has a net worth of about $12 million. Along with that, he reportedly makes about $2 million per year (via Net Worth Bro). Now not only has he gained his wealth from on-screen acting but also from voice acting, writing, producing, and directing. So basically, he earned his large wealth by doing literally everything in the entertainment business. 
What is Bill Hader doing with all of that wealth? For starters, he has bought some of the most gorgeous houses in California. In 2014, Hader and his then-wife, writer Maggie Carrie, bought a beautiful $3 million home located in Pacific Palisades, California (via Celeb Digs). He purchased another home nearby in 2019 that went for over $4 million. The amazing villa has over 4,000 square feet, five bedrooms, four full bathrooms, two half bathrooms, and floor-to-ceiling windows (via Variety).