The Best And Worst Products You Can Find At Sephora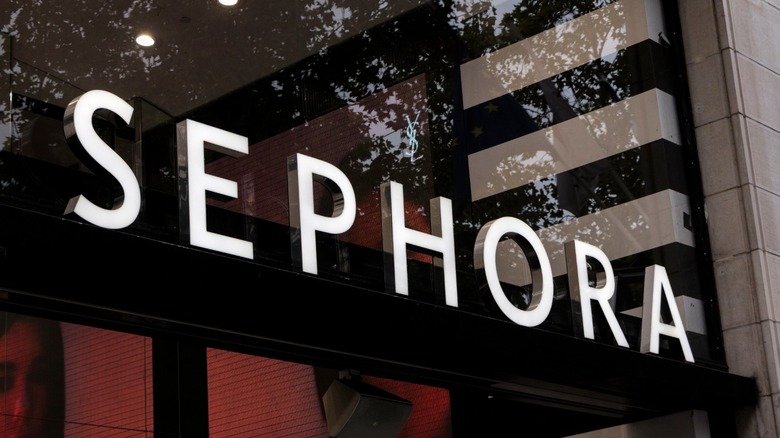 Shutterstock
When one thinks of beauty consumption, they almost immediately think of Sephora (but read this before you go shopping there). The French multinational retailer, which was founded in 1970, is practically synonymous with skincare and makeup products. They sell nearly 3,000 brands, including their own, throughout 2,700 stores that span across 35 countries (per Sephora's website). 
However, as a majority of their stores were closed for much of 2020 and 2021, they shifted their marketing strategies towards their digital content, dropping plenty of new products on their website and updating their technology to allow people to virtually try on lipsticks, foundations and other makeup, according to Business of Business. 
Still, all of these constant drops can be overwhelming if you're not ready to sift through products IRL. And if you do manage to do that, it doesn't mean that the items you're buying are going to be a home-run with your skin. When you wear makeup every day, you could experience breakouts — if you stray from the order of your skin routine, things can get sticky — if you don't wash your face consistently, things are bound to get ugly. There's a lot to know when it comes to Sephora products, that it can feel overwhelming at times. Luckily, we've got you covered with a list of some of Sephora's best products... and some of their worst (based on customer and expert reviews).
These are the best products at Sephora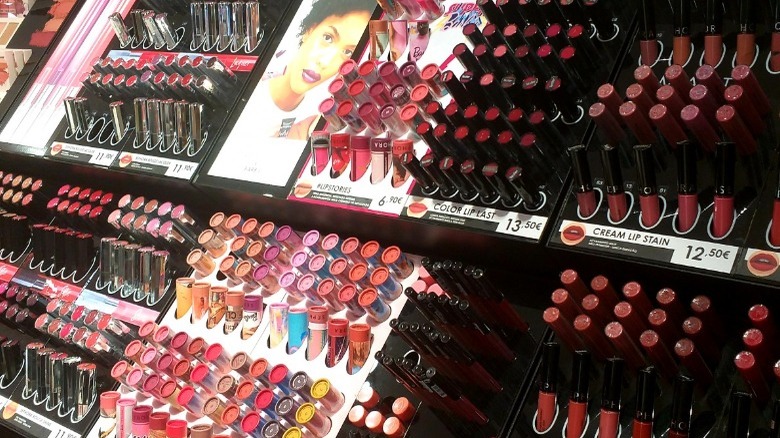 Shutterstock
There are plenty of awesome products at Sephora. One of the best ranked for 2021, according to Glamour, is the Skin Perfecting 2% BHA Liquid Exfoliant by Paula's Choice. The name of the product is pretty self-explanatory, but in case you didn't know, a BHA (beta hydroxy acid) is a solution that fights acne, evens your skin tone, smooths fine lines, and cleans your pores (wow!). Sitting at $29, this item might just be worth a try! 
Another must-try product is No. 8 Bond Intense Moisture Mask by Olaplex ($28). This highly concentrated hair mask, which is meant to add shine, smoothness, and body to damaged hair is not only one of Sephora's best selling products, but it has an almost perfect five-star rating on their website. 
The Resveratrol Lift Instant Firming Serum by Caudalie ($79) is a little on the pricier side, but your skin will thank you for it, according to PopSugar. Reviews on Sephora's site also swear by this serum, with several customers saying it made their skin glow and visibly firmer.
If you're looking for some TLC for the body (which, let's be honest, doesn't always get the same amount of love as our face) then the Whipped Argan Pro-Retinol Body Butter by Josie Maran ($46) is for you. This product is specifically created for your body and meant to even out skin textures and provide hydration — and according to reviews, it actually does.  
What are the worst products at Sephora?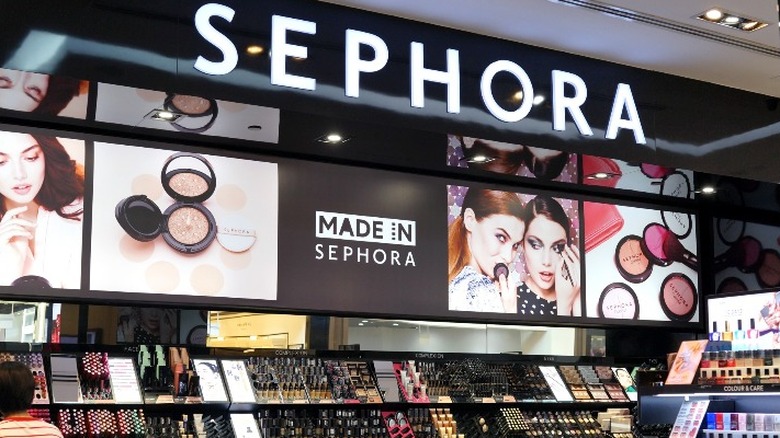 Shutterstock
Just as there are great products out there, there are also some not-so-great options that you should stay clear of. Our first "worst" product is KUSH Mini Waterproof Mascara by MILK MAKEUP ($13). This product is made from hemp-derived cannabis seed oil, which apparently is not conducive to waterproof mascara (per Sephora reviewers, who rated this item a mere 2.5 stars). Some of the users called this item "a joke," "flaky," and stated that it runs at the "slightest hint of water." 
The second item to avoid is PLAY Lip Balm SPF 30 by Supergoop! ($9.50). This item is rated 2.4 stars and is not only quite pricey for a lip balm, but it allegedly tastes horrendous (per Sephora's reviewers). One user went on the record to state that it actually "tastes and smells like chemicals." No thanks.  
Next is the Clean Cleansing & Gentle Exfoliating Wipes from the Sephora Collection ($8). While the Sephora Collection has some winners and is really well priced, these wipes just don't do the trick. They're meant to remove makeup gently while exfoliating the skin, but according to most reviews, it does not accomplish either and also leaves a sticky residue behind. 
We conclude our list with the Agave+ Pre-Makeup Vegan Lip Serum from Bite Beauty. At $24 for a pretty tiny tube, not only is this serum expensive, but users claimed it does not hydrate their lips. One reviewer even stated, "if anything, [my lips] feel even worse after using this." 
As always, skincare and makeup impact everyone's skin differently, so you'll want to do your own research beforehand.