Is Ozuna Married?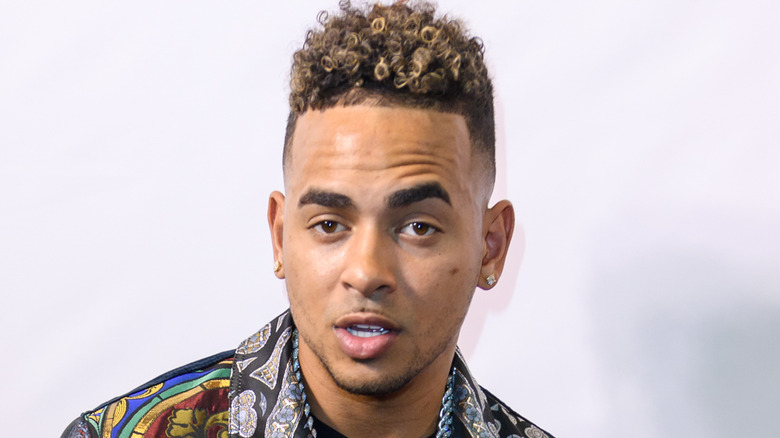 Jason Koerner/Getty Images
Puerto Rican singer Ozuna went from being a 12-year-old writing songs in his bedroom to a multi-award winning artist (via The Famous People). The reggaeton singer launched his career in 2012 and since then, he began collaborating with prominent names in the Latin music sphere including Bad Bunny, CNCO, and megastar Selena Gomez,.
At the 2021 Latin American Music Awards, Ozuna received the Extraordinary Evolution Award, which commemorated his passionate work to reach the peak of his career so quickly, according to Billboard. His acceptance speech was dedicated to his grandmother, who was right next to him when he collected the statue. "This angel taught me ... that we were born to fight," he said of his grandparent at the award ceremony. "That the worst battles are won on our knees. That life is not perfect. And that everything is in God's hands."
As a family-oriented man, Ozuna often shares cute content of his kids on social media. "Spend quality time with your children and you'll get quality children with time," reads the caption (translated to English) of the Instagram video, which shows his daughter Sofía dancing. So you know Ozuna has children, but what about a special someone? Is the singer married? 
Ozuna got engaged in 2020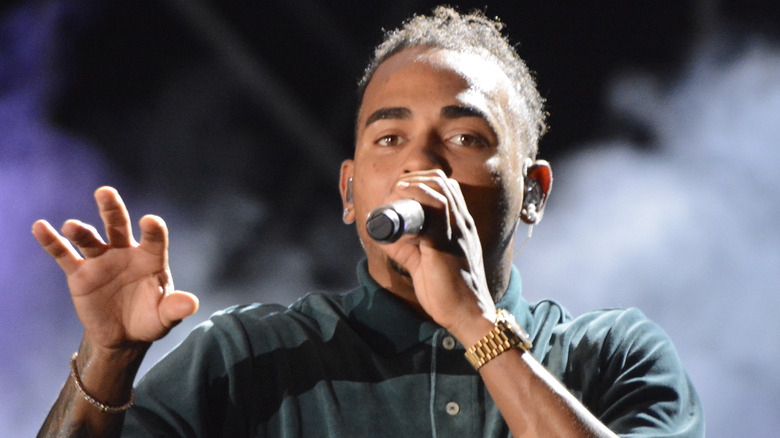 Shutterstock
After years dating and welcoming two kids together, Ozuna proposed to his girlfriend, Taína Marie Meléndez, in 2020. "It's been almost eight years as partners, not as a married couple, with highs and lows but always strong with my family, working for them, building a future for them," the singer said in a video (translated to English) alongside his children and Meléndez and amidst cheers and voices of their extended families in the background. "The most important thing a family has is marriage and I've been wanting to get married for a while already but I was waiting for a special moment and I didn't have time ... but I finally asked and told her I wanted to get married." The couple was recorded smiling and holding champagne glasses during Ozuna's speech and shared a fond kiss afterwards.
While Ozuna has referred to Meléndez as his wife, it's unclear whether the couple officially tied the knot yet as there are no details about a ceremony, according to People en Español.