What You Don't Know About CNCO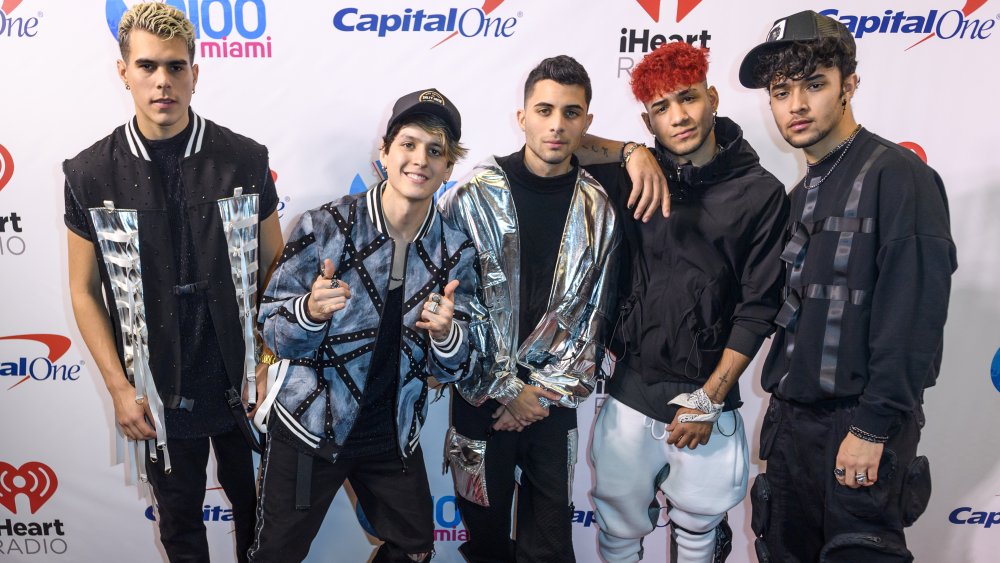 Jason Koerner/Getty Images
Latin boy band CNCO knows how to bring the heat with their reggaeton pop music and listeners everywhere know how danceable their songs are. But there's more than just earworm hits to this group of suave superstars. They were practically strangers the first time any of the members sang together yet today, five years later, CNCO is set to perform in their first main stage performance at MTV's VMAs.
CNCO, whose name comes from the Spanish word for "five," is nominated for three awards including best quarantine performance, best choreography for their recent single "Honey Boo," and best group (via Billboard). Group member Richard Camacho told Billboard, "We feel blessed especially with everything that's going on right now. Having these nominations brings joy to our lives," he continued, "We've been watching the VMAs since we were little. Just to be nominated in those categories with artists like John Legend and Lady Gaga, it's a blessing. We're just thankful for MTV and everyone in our team to make this possible." Their story of their fame is no secret to the public but this crew may still be hiding a few interesting tidbits from their fans. Here's what you don't know about CNCO.
CNCO came together on a singing competition show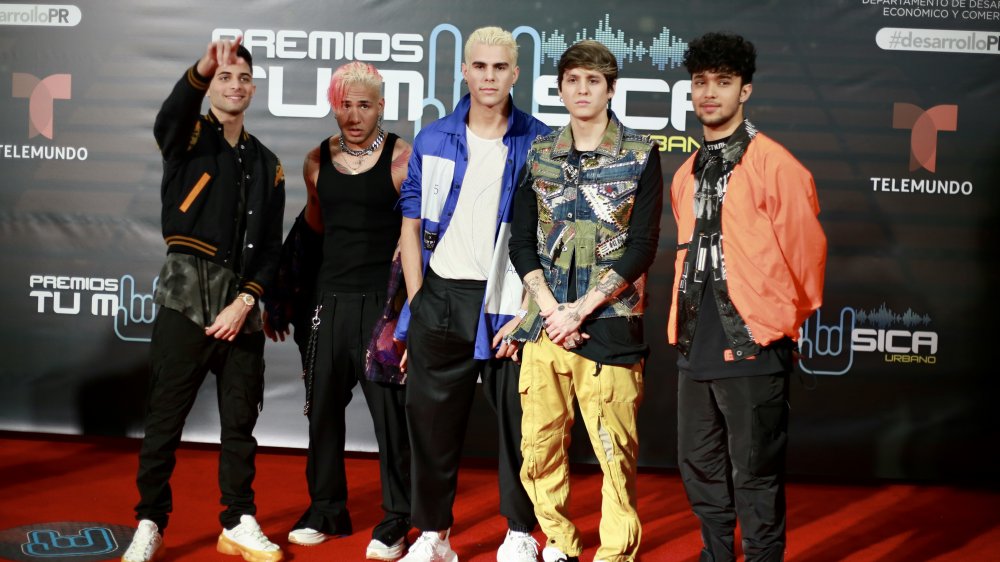 Gladys Vega/Getty Images
Let's start at the beginning with how this power group came to be. Although CNCO's members seem tight now, Christopher Velez, Richard Camacho, Joel Pimental, Erick Brian Colón, and Zabdiel de Jesus only knew each other for the 13 weeks they spent filming Univision's singing competition show, La Banda, before becoming the synergetic unit they are today (via All Music). The show was created by Simon Cowell and was produced and judged by former Menudo frontman, Ricky Martin. If anyone knows great voices and boy band talent, it's these two.
Throughout the competition, contestants were pitted against each other until just five members remained. Those five became CNCO and they owe their bond to good chemistry. Ricardo Camacho told Paper, "We just had a good relationship, throughout the show." He added, "So at the end of the day, when we became a band, we already had that chemistry." From there, they signed a five year contract with Sony Music Latin and recorded their first album, Primera Cita and released their first single, "Tan Facil," in January of 2016. In 2017, they spent a summer touring with Enrique Iglesias and Pitbull (via Concert Archives). In 2018, the band released their second, self-titled album, CNCO, and debuted as number one on Billboard's list of Top Latin Albums (via Billboard). The band's third album was delayed by the Covid-19 pandemic but it's sure to be impressive. For now, we're happy to entertain ourselves with a deep dive into these guys' hidden talents.
CNCO's members can do more than just sing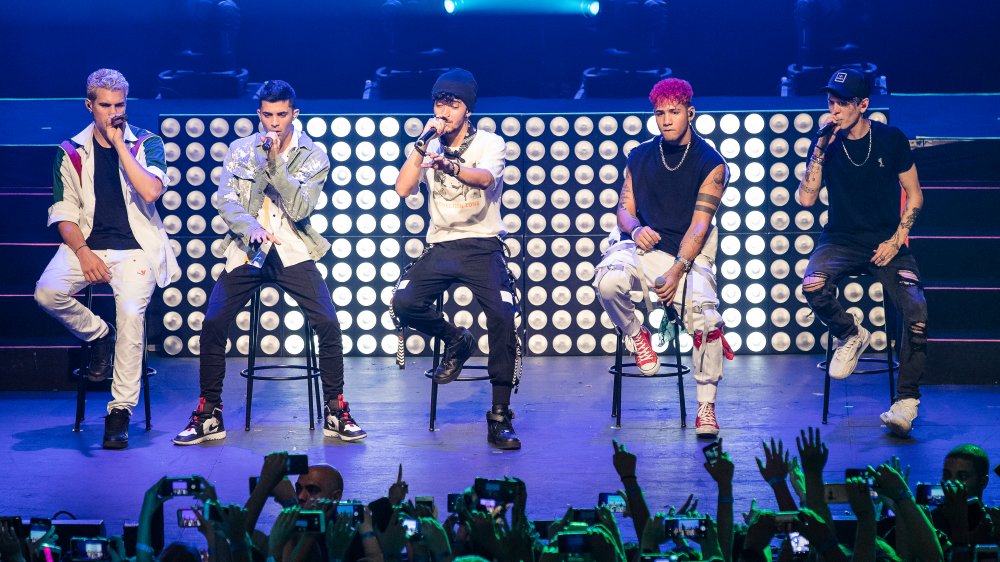 Mauricio Santana/Getty Images
The young men that comprise one of the hottest boy bands can all sing and dance but they're hiding some other talents as well. For Pimental, a wide vocal range offers more than just a great singing voice. He can also do a killer Spongebob Squarepants impression, according to this 2019 YouTube video for MTV. 
Die-hard fans of the band's hit Pretend might know Zabdiel de Jesus is a talented beatboxer but fewer fans may know he is also an accomplished ballet dancer. According to Seventeen, he even performed with Puerto Rico's Ballet Concierto. As for Comacho, he came from a musically-inclined family but our vote for his most impressive talent is being a father to an adorable kid. His daughter with Instagram model Yocelyn Alexander, Aaliyah Sofia, was born in 2016 according to Distractify. Camacho was even voted Best Dad in Latin Music by Billboard readers.
Sometimes singing and dancing goes hand-in-hand with playing an instrument and that's definitely the case for Erick Brian Colón. We often pop onto his Instagram just to pretend we're being privately serenaded by the guitar-playing songbird. As for Velez, his pain threshold gets our vote for his best hidden talent. Allstar Bio reports he has several tattoos on his body and the band's blog hinted at a full-back tattoo in 2019. The surprises never seem to stop with these guys and we can't wait to see what comes next.