Was Jennifer Lopez Sending Ben Affleck A Message At The Vax Live Concert?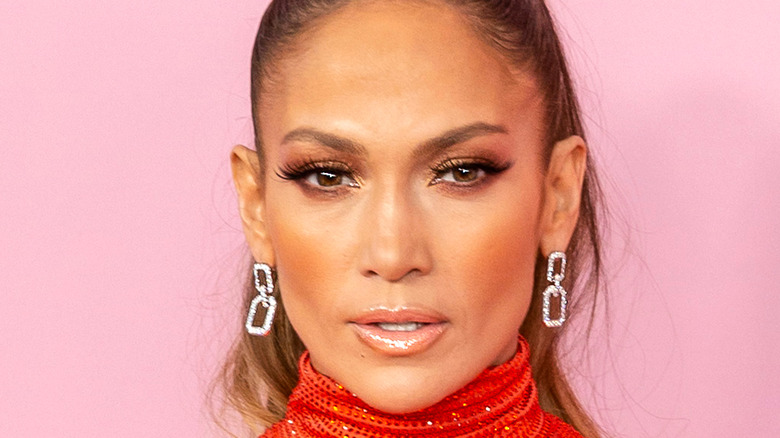 Shutterstock
Is Jennifer Lopez rekindling an old flame? The newly single actress/singer is reportedly spending time with her former fiancé, actor Ben Affleck, per Page Six. The duo is allegedly keeping their meetings low-key and hanging out at each other's houses for now. The outlet reports that Affleck has been seen going to Lopez's house multiple times and that he's usually picked up by security in a white Escalade SUV that belongs to JLo. "Security picks him up at a nearby location and drops him off after spending a few hours at her house," a source dished. The meetings come just weeks after Lopez announced her split from fiancé Alex Rodriguez.
According to People, the pair formerly known as "Bennifer" have been spending time together. However, that doesn't necessarily mean they're getting romantic. Sources tell the magazine that Lopez and Affleck are good friends with a lot of admiration for each other. "They have spent time together in L.A. over the past week. They have a lot of love for each other. They have always admired each other," the insider stated.
Fans may remember that Lopez and Affleck got engaged in 2002. They had their 2003 wedding planned before postponing the nuptials just days before the ceremony, and they officially called it quits in January 2004. However, they've remained friends since their split. And JLo's recent concert moment is making headlines, as many think she was trying to send a message to Affleck.
Is Bennifer back on?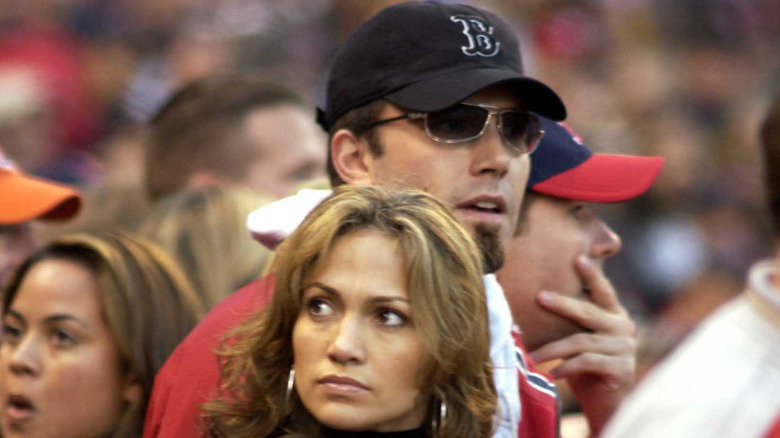 Darren Mccollester/Getty Images
Jennifer Lopez was one of many stars to appear at Vax Live over the weekend. The singer took the stage at the benefit concert to raise awareness for the COVID-19 pandemic and encourage others to get vaccinated against the virus. During her time in the spotlight, JLo was joined by her mother Guadalupe as she explained her song choice to the crowd (via Page Six). "When I was thinking about what song to sing tonight, I remembered the song [her mother] used to always sing to me when I was a baby ... if you would indulge me, I'd love to sing that one tonight," she said before breaking out in her rendition of "Sweet Caroline."
The song is a beloved favorite of many and a staple at Boston Red Sox games. The tune is played during the eighth inning of every home game at Fenway Park, and the crowd loves to get into the moment by loudly singing the chorus. Some fans couldn't help but point out that Ben Affleck is a huge Red Sox fan. In addition, Affleck appeared in a segment at the concert immediately following Lopez's performance of the song, leaving some to speculate about the possibility of a renewed romance between the exes. Although Lopez and Affleck are staying quiet about the reunion rumors for now, fans will be keeping a close eye out for any new sightings of the former power couple.