The Most Dramatic Eliminations In RuPaul's Drag Race History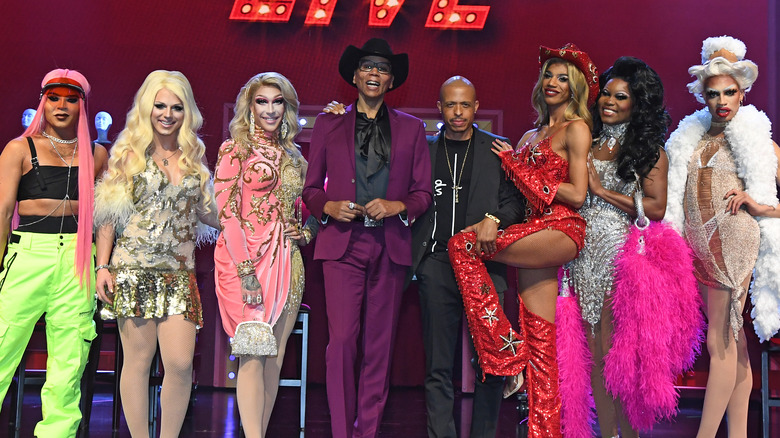 Ethan Miller/Getty Images
With 13 seasons — and several all stars seasons and spin-off series later — "RuPaul's Drag Race" has had its fair share of dramatic eliminations. Some eliminations are expected — sometimes the makeup simply doesn't cut it, or a queen saved her life with her lip syncing abilities — but others are complete shocks. Some make us cry, others make us laugh because of the way the queens handle their elimination (looking at you, Miss Vanjie), and some are just flat-out dramatic — which for a show with some production secrets, it really doesn't come as a surprise. 
It's never fun to say goodbye to a queen we've grown to love over the course of the season, but the series is ultimately reality television and produced for viewer entertainment. Because of this, there are countless stunning transformations, iconic one-liners, and dramatic eliminations, the latter of which we're going to take a look at.
Some lip sync performances have gone awry, leading to elimination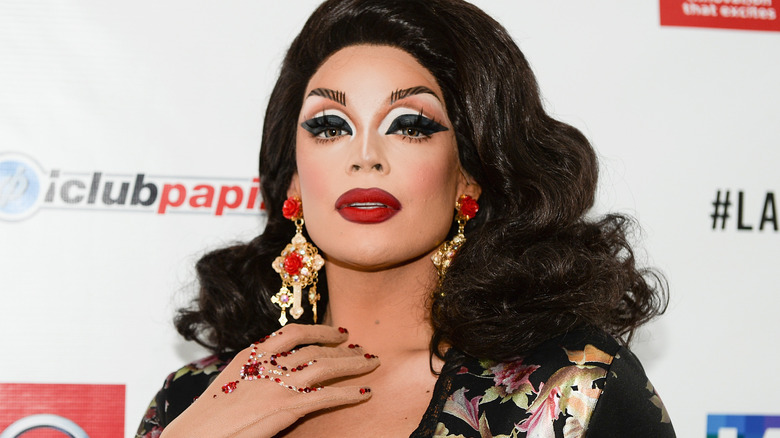 Tara Ziemba/Getty Images
One kind of elimination on "RuPaul's Drag Race" that always proves dramatic is the "lip sync for your life" competition — the queens in the bottom two must try to out-perform the other, leading to some pretty iconic stage shows. In this category, we have the likes of Mimi Imfurst and Valentina, who both exited the competition dramatically.
In the third episode of Season 3, Mimi Imfurst lip synced for her life against fellow contestant India Ferrah. During the performance, she picked up Ferrah from the stage and carried her around. This led to RuPaul declaring that lip syncing is not a contact sport, and Mimi Imfurst was eliminated from the competition. Mimi put a bad taste in a lot of people's mouths with this stunt, and when she came back to compete in the first season of "All Stars," she was eliminated first.
Superstar Valentina competed on Season 9 of "Drag Race." She made it pretty far, but ultimately landed in the lip sync alongside Nina Bo'nina Brown. Her runway look included a red, bejeweled mask, and despite the music starting, she refused to take it off. RuPaul declared that she must, and when she did, it was revealed that she didn't know the words to that week's Ariana Grande song. This was especially dramatic because RuPaul even had the song restarted. Ultimately, Valentina was eliminated, but she redeemed herself in "All Stars" when she won a lip sync to a different Ariana Grande song.
Early seasons of "RuPaul's Drag Race" saw some dramatic exits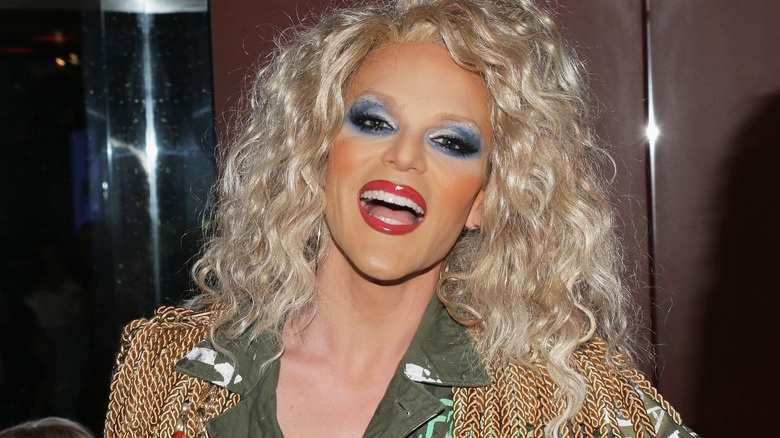 Andrew Toth/Getty Images
Some of the earlier seasons of "RuPaul's Drag Race" had especially dramatic eliminations. Seasons 4 and 5, for example, had some of the most jaw-dropping exits. In Season 4, someone who wasn't in the bottom two went home, and this is still the only time this has happened on the show!
The season's feuding enemies, Sharon Needles and Phi Phi O'hara, were in the bottom, yet when it came time to eliminate someone, RuPaul called fellow contestant Willam forward. Once at the front of the main stage, Willam was told to sashay away for breaking the rules of the show/their contract. Talk about a plot twist! Then, in the Season 5, RuPaul pulled another wildcard on the contestants. Two of the season's under-performing queens, Honey Mahogany and Vivienne Pinay, lip synced for their lives against each other, but Ru wasn't satisfied with either of their performances. Because of this, the series experienced its first-ever double elimination with Ru telling both queens to sashay away.
Some queen were gone too soon, but never forgotten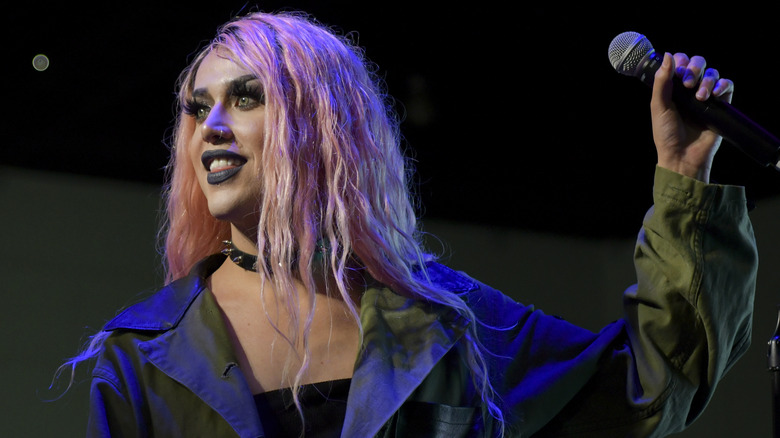 Rodin Eckenroth/Getty Images
Sometimes, you have queens that make it much farther than expected, only to then get eliminated. These types of exits are always shocking, because as each season unfolds, viewers can get particularly hooked to a specific queen and her style. 
Contestants Tamisha Iman and Denali serve as excellent examples of this. Iman had been a drag queen for over 30 years, and Denali was a strong fan-favorite who was talented to boot. It only took one bad performance in a challenge to send a queen home, and these two definitely proved that no one is safe on "Drag Race" no matter how gifted.
Sadly, "Drag Race" has seen some incredibly talented queens leave early. We can look at the likes of Rock M. Sakura in Season 12 or Joe Black in Season 2 of the United Kingdom's spin-off. These are queens who are expected to go far based on first impressions. Then you have the likes of Adore Delano, another favorite who voluntarily quit the competition early on in "All Stars" Season 2. All of these exits are ones that hit hard, but RuPaul always makes the show go on!
"All Star" exits can be even more painful to watch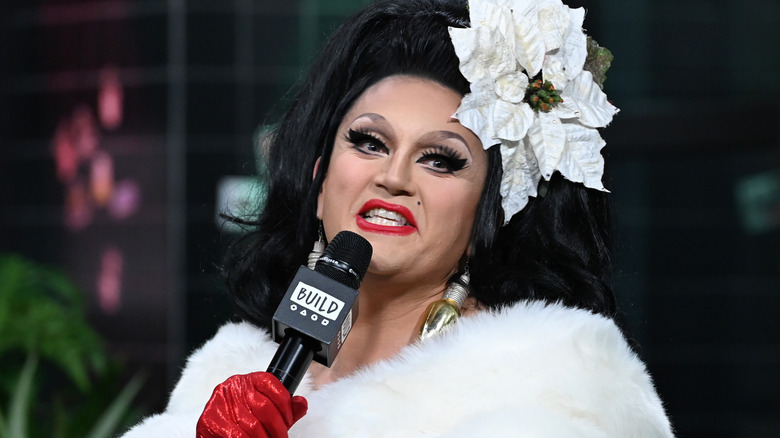 Slaven Vlasic/Getty Images
"RuPaul's Drag Race: All Stars" always has a ton of fan-favorite moments and interactions, but some seasons pack the punch more than others. "All Stars" Seasons 2 and 3 in particular brought some heavy hitting eliminations.
In "All Stars" Season 2, there were a few eliminations that came as deep cuts. Tatianna was eliminated fairly early on despite being an incredible queen, and later on Alyssa Edwards was eliminated. In "All Stars" Season 3, perhaps the most dramatic and shocking elimination in the show's history occurred. Despite being on a winning streak and a favorite to win the season, BenDeLaCreme – who had the power to send one of the week's bottom queens home — revealed her lipstick only for it to say her own name. She eliminated herself, and said she felt as though she'd already won, and if we're being honest, this legacy may live longer than if she actually had won the season. 
What's more, at the end of "All Stars" Season 3, the season's cast was tasked with choosing the top two queens from the top four remaining. Ultimately, Trixie Mattel and Kennedy Davenport were chosen, but a huge elimination was made in the process. Shangela, who had done fairly well during the season, was eliminated, and it still doesn't sit well with a lot of viewers.
The competition of "RuPaul's Drag Race" is always on-going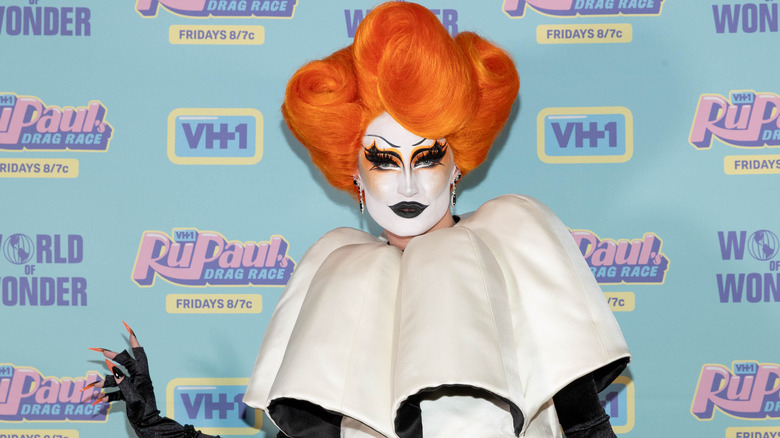 Emma Mcintyre/Getty Images
Finally, we have the queens who almost made it to the end of their respective seasons, but did not take home the crown. These were the hardest eliminations to watch, especially because each season, the final remaining queens had made such a lasting impact on the viewers and the fellow competitors. 
This class of queens includes, but is definitely not limited to, Detox from Season 4, Gigi Goode from Season 12, Bimini Bon Boulash from "Drag Race U.K." Season 2, Janey Jacké from "Drag Race Holland" Season 1, Jimbo from "Canada's Drag Race" Season 1, Brooke Lynn Hytes from Season 11, and Gottmik from Season 13.
Because of the "Drag Race" formula, though, there is a chance that some of these queens could return on future seasons of "All Stars" (and some already have, like Detox). We can also always follow them on social media to show support for them and their art, which is so important.