The Truth About Legendary's Law Roach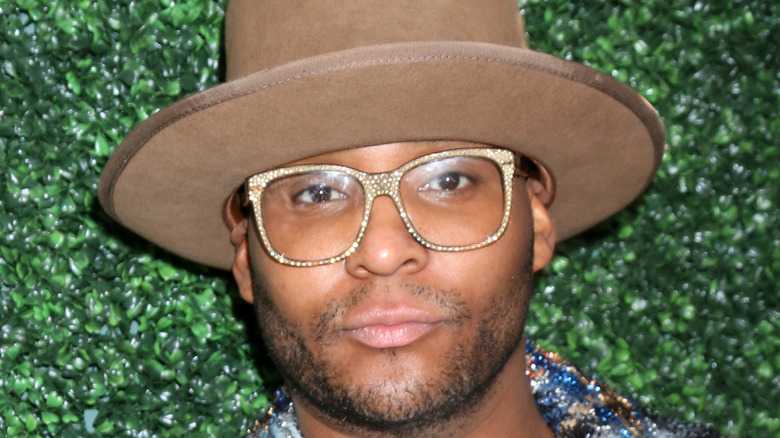 Shutterstock
HBO reality show "Legendary" brought the world of ballroom culture to the masses (via Fast Company). Ballroom and drag culture has long been an underground scene and dominated by queer and trans people and people of color (via Esquire). And in the show, the houses, or teams, compete for $100,000, judged by "The Good Place" star Jameela Jamil, rapper Megan Thee Stallion, the "Wonder Woman of Vogue" Leiomy Maldonado, and stylist Law Roach (from The Wrap).
Law Roach isn't a first time judge — he worked as a judge on cycles 23 and 24 of "America's Next Top Model" (via Chicago Tribune). He got the gig for his work as a stylist. Though actually, he prefers a different term. According to The Guardian, he thinks of himself as an "image architect," saying, "What I do is similar to what an architect does. The surveying, building a blueprint, sourcing materials, all that. But I'm doing it with clothes, jewellery, hair and makeup." He has actually gone so far as to trademark the term (via Chicago).
With his work on "Legendary" he told Vogue, "I had no idea what the production values would be until I was sitting in that judging chair, so I was just blown away. I'm so proud to be a part of this show where Black and Brown people are at the forefront, and it's shining a light on this incredible, innovative community."
Law Roach's love of fashion started as a kid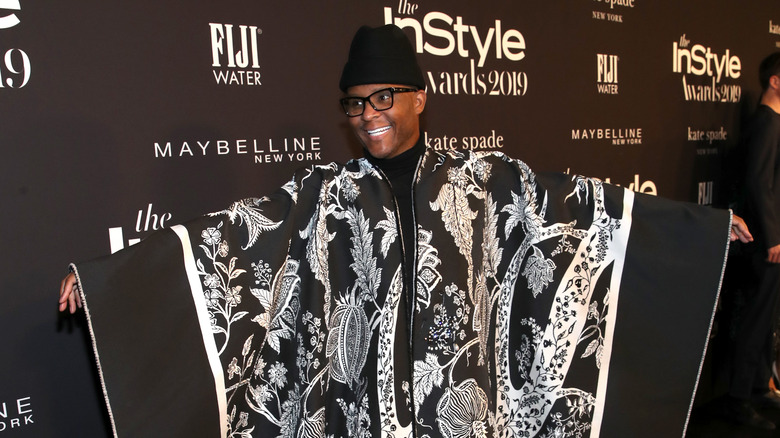 Randy Shropshire/Getty Images
Roach grew up in Chicago as the oldest of five children, and he described his upbringing to The Guardian as "really, really tough. I didn't have the most stable family dynamic, so I figured out early on that I had to make my own way." But, as he told Harper's Bazaar, "My grandfather, he was as equally into style and looking sharp as my grandmother. I never thought, as a young Black man, that I couldn't love style. I would watch old VHS cassettes of Charlie's Angels and Dynasty with my grandmother, and that was very inspiring to me. I felt like I knew glamour, even though I was, like, five." His grandmother also took him "junking" – finding items to create fantastic looks from flea markets, garage sales, and thrift stores.
Roach went to Harlan Community Academy on Chicago's Far South Side and he went on to study psychology at Chicago State University (via Chicago Tribune), but despite a college degree in a different field, his love of fashion won out as his career focus.
His passion for vintage fashion turned into a business by high school, and he went on to open the store Deliciously Vintage (via The Guardian). Kanye West stopped by the store in 2009 and dropped $5,000 on clothes, which was reported by TMZ, and that put the store and Roach on the map (via Chicago).
Law Roach credits Zendaya with his career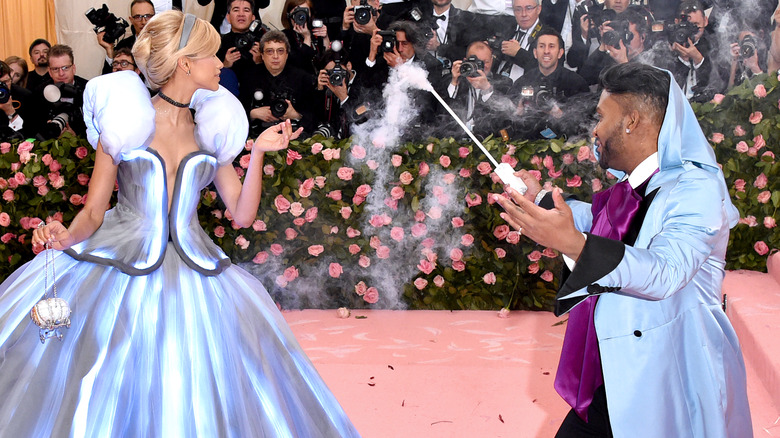 John Shearer/Getty Images
Some notable clients include Zendaya, Céline Dion, Mary J. Blige, Priyanka Chopra, Anya Taylor Joy, Ariana Grande and more. In 2020, Roach was named one of Hollywood's Top 10 Power Stylists of the Decade by The Hollywood Reporter, and Tommy Hilfiger — who Roach worked with for the Hilfiger x Zendaya collection — said, "Law knows how to use fashion to make a statement, change perceptions and tell a story" (via The Hollywood Reporter).
Zendaya became known as a fashionista because of Roach's work – think her Cinderella style dress at the Met Gala and her 2020 Emmys look where she won for best lead actress in a drama series. He told Harper's Bazaar that "if it wasn't for Zendaya, I wouldn't exist in this industry." They met when she was 14, and nearly 10 years later, in 2019, she presented him with the InStyle Awards Stylist of the Year, saying "You are an absolute visionary. You have taught me so much about myself, to not give an F about what people think, to be proud of who I am and when I look in the mirror" (via The Root).
Roach hopes others can find inspiration in his life, telling The Guardian "I am a lot of firsts for my family. The first to graduate high school. The first to earn a college degree. The first to move out of Chicago. If I can inspire somebody else to be a first, that's what's important."