Here's What Happens To Your Hair When You Use Olaplex Every Day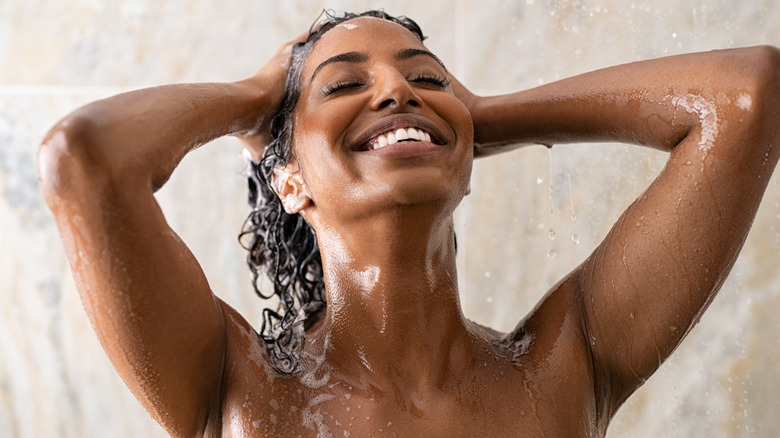 Shutterstock
Olaplex is a brand that has given hairstylists — and DIY hair enthusiasts — the chance to live out their wildest hair dreams when it comes to keeping their strands safe after coloring their hair. Per their website, Olaplex products are designed to repair disulfide bonds in hair, which can often become damaged by dyeing hair, in addition to the regular use of excess heat.
Olaplex is a system that is designed to restore broken bonds within hair, making hair appear smoother, stronger, and more reliant. The Olaplex line has eight products within it and was first introduced for salon use only; today most of the Olaplex products can be used both by professionals and at home, although two products remain for professional use only, per Bustle.
According to Glamour, Olaplex allows you to "rebuild the strength, structure and integrity" of your hair, giving your locks a fresh start.
Of all their products, Olaplex No. 3 Hair Perfector is the product that Olaplex is best known for, according to Bustle. Designed to be "applied to wet hair before shampooing, and ten minutes after using No. 0 if using," it should be left on for at least 10 minutes. The product repairs the damage done by heat and coloring chemicals used on the hair. For best results, it's suggested that Olaplex No. 3 should be used a few times a week. But what happens if you use it every day?
What does using Olaplex every day do to your hair?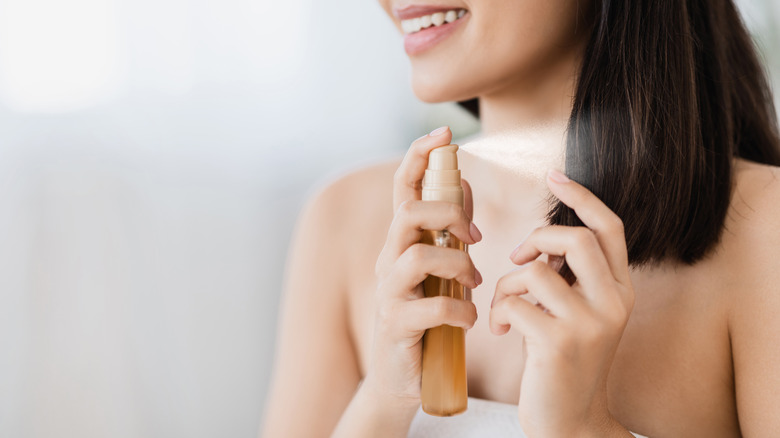 Shutterstock
Kelly in the City reported that after her stylist recommended that she use Olaplex No. 3 — the one-step process — at home, one to three times per week, she began to use the system on a regular basis.
She explained, "She [the stylist] explained that all I needed to do was simply apply the stuff to damp hair, put it in a bun, and let it sit. I could get great results in only 10 minutes, but she told me the longer, the better."
However, Kelly decided to use Olaplex every single day for 12 hours a day for seven days straight, after taking "the longer the better" to heart. She explained, "I applied it to damp hair around 7 p.m every night, and washed it out the following morning."
Kelly revealed that the result was silky, smooth hair that was truly incredible.
As per Kelly in the City, using Olaplex "too often" cannot damage your hair. However, some people have reported that when using Olaplex regularly and for long periods of time, it takes longer for the product to take effect and work effectively in the future. In a post-script, Kelly later revealed that she now uses Olaplex once a week and finds the results the same.