What Bill Gates Wishes He Had Done More During His Marriage To Melinda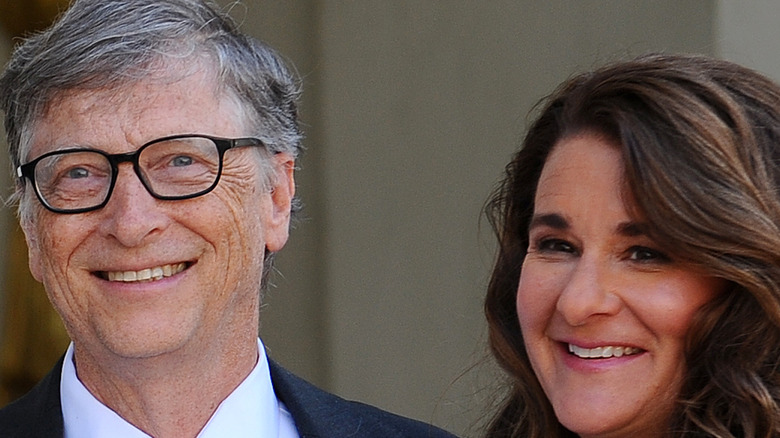 Frederic Stevens/Getty Images
On May 3, 2021, legendary tech billionaire Bill Gates – who has a stunning net worth — took to Twitter to share the sad news that his 27-year marriage to wife Melinda Gates was over. The philanthropist, and co-founder of the Bill and Melinda Gates Foundation — who has a large fortune of her own — shared the same message to her own Twitter account. The Gates admitted they "no longer believe[d] we can grow together as a couple." As The Guardian noted, they have a combined personal fortune of $124 billion, putting them among the five richest couples in the world. There has also been debate as to whether or not the couple signed a prenup. According to People, no such agreement between the couple exists.  
Bill and Melinda plan to continue running their foundation together. The philanthropist, who worked at Microsoft alongside her husband and married him on New Year's Day in 1994, previously admitted it was tough for Bill to find the work-life balance, revealing he frequently works 16-hour days. In fact, it prevented the Microsoft founder from taking the plunge and getting hitched initially. Now, Bill's resurfaced comments about their relationship hint at where things went wrong for them. 
The tech billionaire has struggled with his work and life balance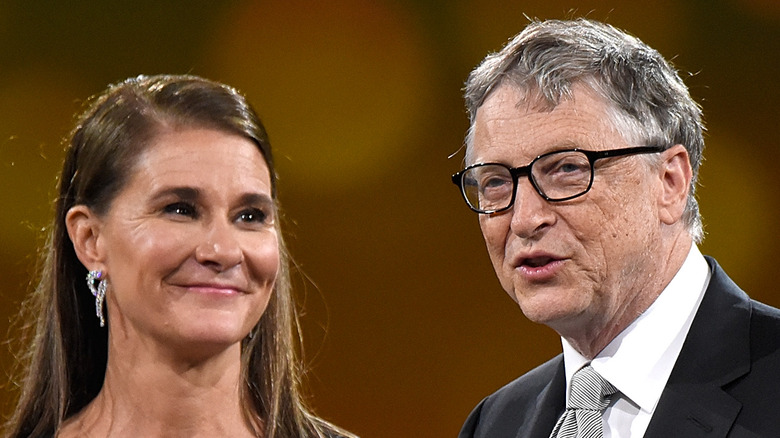 Kevin Mazur/Getty Images
While appearing in the Netflix documentary series "Inside Bill's Brain: Decoding Bill Gates," Bill and Melinda Gates opened up about their long-term relationship and how they approached life, as noted by People. Among other things, the tech billionaire admitted to wishing he'd found the opportunity to thank his wife more often. In the final episode, when asked what the one thing Bill would wish for if he was killed tomorrow, the Microsoft founder answered simply — "Thanking Melinda."
The couple met when Melinda started working at Microsoft — then just a small start-up — right out of college. They didn't fancy one another right away, but gradually, the Gates gravitated towards each other. Bill reminisced, "After about a year of that, sort of to our surprise, certainly my surprise, we said, 'Hey, I love you,' and she said she loved me and then it was like, wow. Now what's going to happen?" It took a while to convince the tech legend that he could be married and still dedicate enough time to Microsoft, however. 
Bill described Melinda as "totally my partner." The couple's friend, Mike Slade, echoed the sentiment saying, "It doesn't feel like there's any inequality, even though he's the one who started Microsoft and not her. He appreciates everything about her as opposed to complaining about her." Sadly, somewhere along the line, it seems the couple lost that connection.