Did Bill Gates Have A Prenup With Melinda?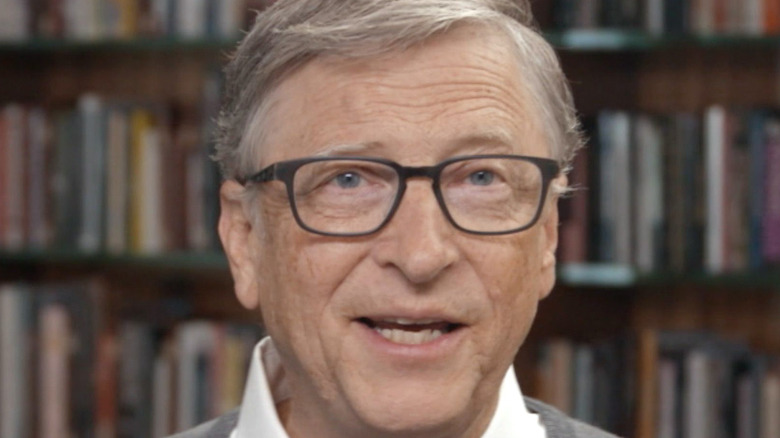 Getty Images/Getty Images
After almost 30 years of marriage, beloved celebrity couple Bill and Melinda Gates are calling it quits. Taking to Twitter on May 3, the Gates made a joint statement, saying: "After a great deal of thought and a lot of work on our relationship, we have made the decision to end our marriage." They added, "Over the last 27 years, we have raised three incredible children and built a foundation that works all over the world to enable all people to lead healthy, productive lives." As People notes, the Bill and Melinda Gates Foundation was founded in 2000 and is currently worth more than $40 billion.
The couple also professed their desire to continue working together regardless of their romantic relationship being over. They are looking to the future as a family, and asking for privacy while navigating these uncharted waters. The Gates tied the knot in Hawaii in 1994, per Hawaii's Star Advertiser, and share three children; son Rory and daughters Phoebe and Jennifer. Melinda told The Sunday Times in 2019, around their 25th wedding anniversary, that Bill struggled at the beginning of their marriage to find a balance between work and family life, per The New York Times, admitting the Microsoft founder wasn't sure about getting married at first. Now that it's all over, what happens to the couple's massive fortune?
The Gates will divide up a considerable fortune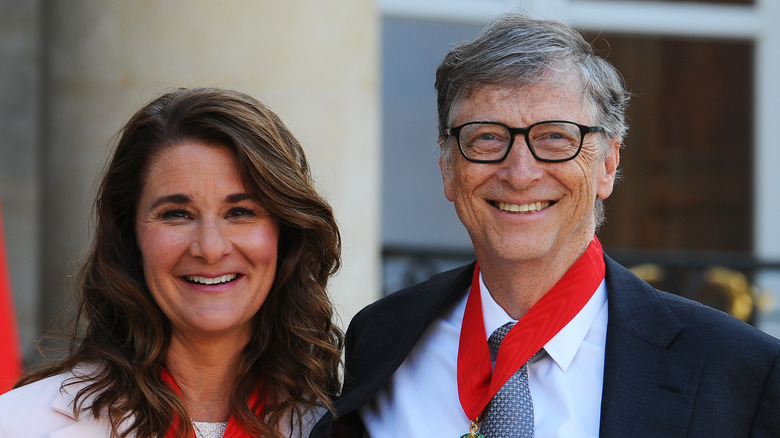 Frederic Stevens/Getty Images
As People reports, Melinda Gates officially filed for divorce from her husband, legendary tech billionaire Bill Gates, on May 3. Legal documents obtained by the outlet confirm there's no prenuptial agreement in place. Without it, the couple's significant joint assets will be divvied out in accordance with their separation agreement, which is typically signed following the dissolution of a marriage. It's worth noting Melinda is not requesting spousal support. In relation to why she filed, the philanthropist explained that the marriage is "irretrievably broken."
In the petition, the couple asks that "the court to dissolve our marriage and find that our marital community ended on the date stated in our separation contract." The Gates will appear in court in April 2022, with their Alternative Dispute Resolution set for March of that year. An automatic temporary order, restricting either party's ability "to dispose of property or make changes to insurance policies" has also been filed. Likewise, Melinda and Bill will each be personally responsible for any future debts incurred while their extensive household accounts must remain freely available to both.
According to Forbes, the Microsoft founder is worth an eye-watering $130.5 billion dollars, while Celebrity Net Worth puts the number at closer to $146 billion. The couple's foundation is also reportedly one of the largest charitable foundations in the world, but since the Gates plan to continue running it together, that hopefully shouldn't be an issue going forward.