Why Britney Spears Can't Stop Talking About The Documentaries On Her Life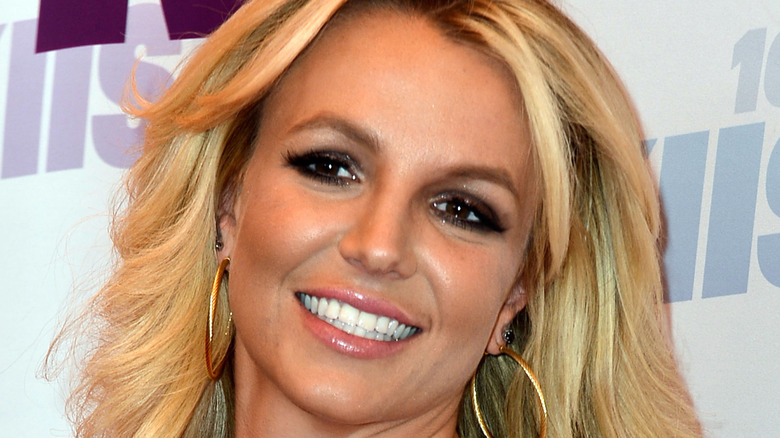 Frazer Harrison/Getty Images
Britney Spears has once again spoken out following the release of a documentary about her life. The "Piece of Me" singer took to Instagram on May 3, marking the second time that she has made her opinion on these docs known. Spears posted on Instagram following the February 5 release of "Framing Britney Spears" to let fans know that the documentary made her cry. "I didn't watch the documentary but from what I did see of it I was embarrassed by the light they put me in. I cried for two weeks," she captioned a video of herself dancing in her living room.
Spears' life has been under a microscope since she first stepped onto the scene in the late 90s, but curiosity has mounted in recent years, especially after she decided to take a step back from the spotlight. In a candid Instagram post uploaded in January 2019, Spears announced her decision to cancel her new residency in Las Vegas, telling her fans that she needed to spend time with her family after her father, Jamie, had a major health scare. Fans have been very concerned about Spears, whose Instagram posts have often been dubbed "bizarre" by media outlets and fans alike. Whether she is dancing in her living room or she's posting various photos with different filters, Spears has certainly had Instagram on high alert — but many simply hope that she's okay.
Britney Spears slammed the latest documentary about her life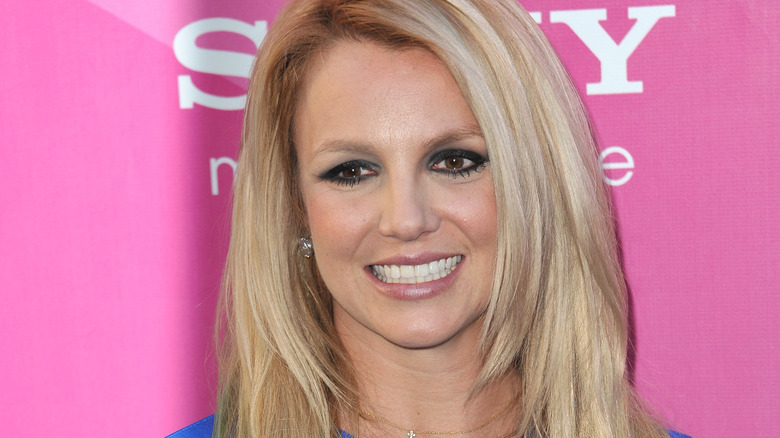 Shutterstock
Meanwhile, Britney Spears has been battling her father in court for well over a year, trying to have him removed as her conservator, a role he has held since 2008, according to the New York Times. Spears had been struggling with mental health issues, and needed someone to help her maintain both the personal and financial aspects of her life. At the time, her dad, Jamie Spears, seemed like a fine choice. He took a brief hiatus when he fell ill, but is ready to return to his duties. However, that is apparently not what Spears believes is in her best interest anymore. Her ongoing court battle and the challenges that she has faced over the past two decades have been highlighted in these new documentaries about her life. 
Given that information, it's really not surprising that Spears has more to say following "The Battle for Britney: Fans, Cash and a Conservatorship," which was released on May 1 by BBC. She took to Instagram with a lengthy caption, slamming these shows for focusing on the negative parts of her life. "So many documentaries about me this year with other people's takes on my life ... what can I say ... I'm deeply flattered!!!!" Spears said, likely being sarcastic. "These documentaries are so hypocritical. They criticize the media and then do the same thing????? Damn," she wrote.
Britney Spears said she thinks the world is 'more interested in the negative'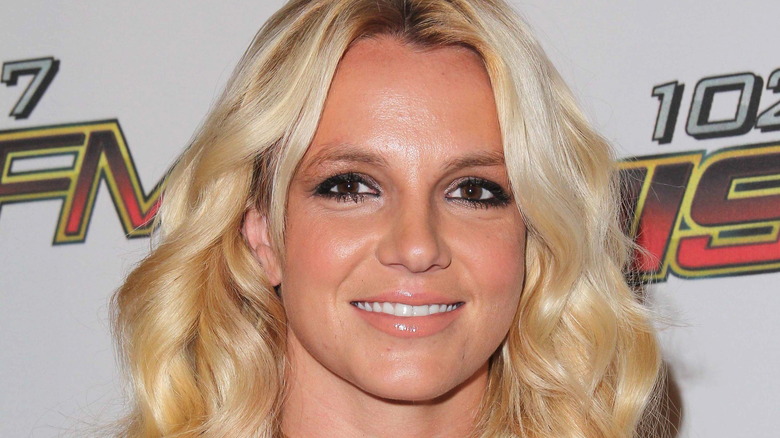 Shutterstock
Britney Spears' Instagram caption continued, "I don't know y'all but I'm thrilled to remind you all that although I've had some pretty tough times in my life, I've had waaaayyyy more amazing times in my life and unfortunately my friends. I think the world is more interested in the negative." She added, "I mean, isn't this supposed to be a business and society about THE FUTURE???? Why highlight the most negative and traumatizing times in my life from forever ago???? I mean DAMN." Spears went on to say that she is looking forward to traveling over the summer, and that she's putting a koi pond in her backyard, but then circled back to the documentaries once more.
"PSSSS I don't actually talk to Billy B AT ALL so I'm honestly very confused!!! This is my Instagram!!!!" Spears said, referring to makeup artist Billy Brasfield who took part in the newest Spears doc. Back in March, he told Page Six that Spears wasn't running her own Instagram account. This is something that Spears corrected straight away, telling TMZ "I write my posts." She reiterated such in her May 3 Instagram caption. The singer concluded with a message for the ever-present paparazzi. "PSSSSS no paparazzi guy ... I didn't want you and your crew following me around," she wrote.